Download Modern Art Books from the Guggenheim for Free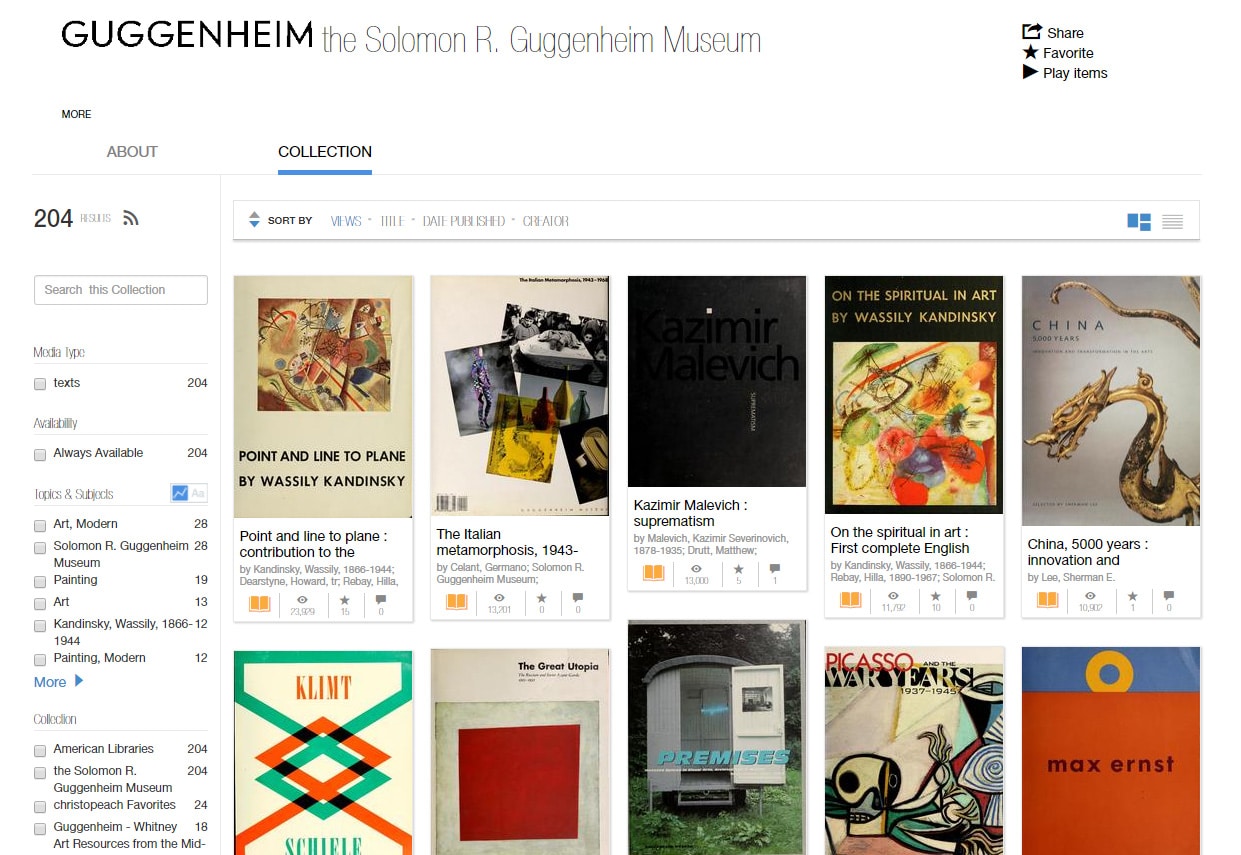 The Internet is still such a wonderful space. Where else can you find museums like the Guggenheim making entire collections of historic and rare modern art books available to download for free?
At the Internet repository, Archive.org, one can now find over 200 publications about artists and designers like Kandinsky, Klimt, Max Ernst, Edvard Munch, Mark Rothko, Francis Bacon, Roy Lichtenstein, Alexander Calder, Marc Chagall, Josef Albers, Dan Flavin, and Jenny Holzer. The collection also includes art history books about art movements like Surrealism, Expressionism and Futurism and publications about the art of cultures like the Aztecs and ancient Chinese can also be found.
The books can be read online through the site's well-designed reader or downloaded in most popular formats like PDF, Kindle, EPUB, and Text.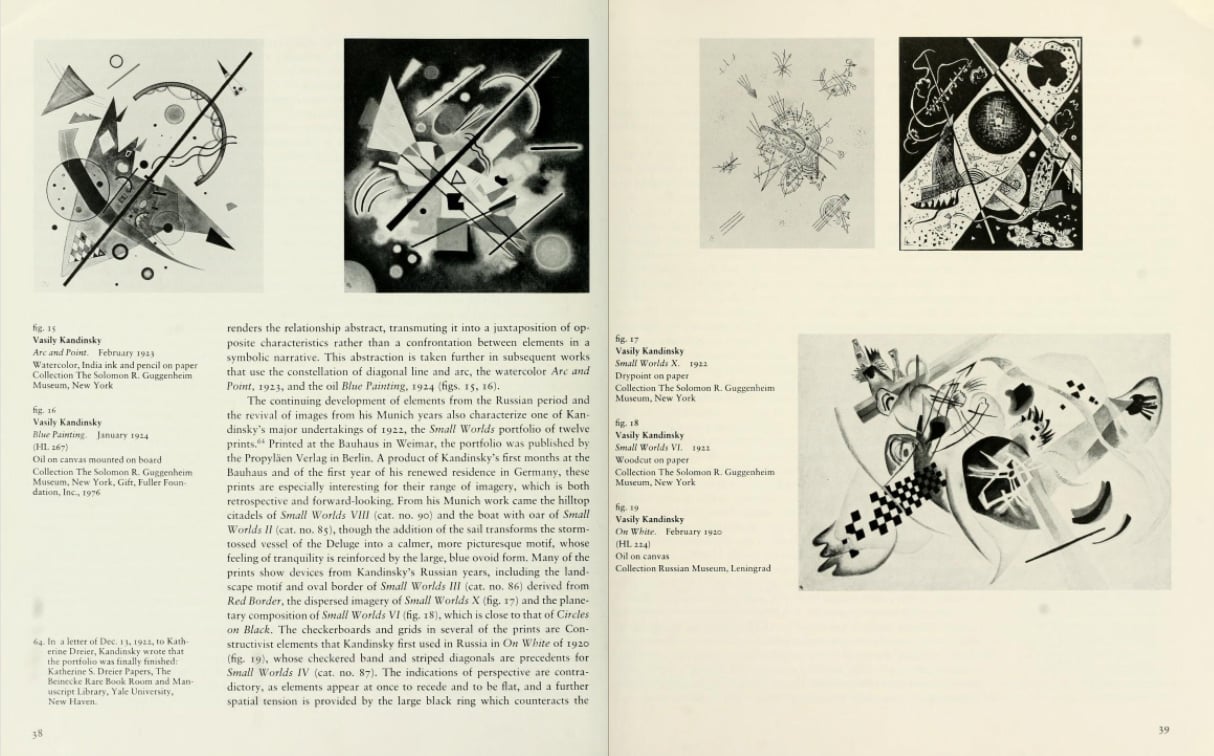 To peruse the collection, just visit https://archive.org/details/guggenheimmuseum.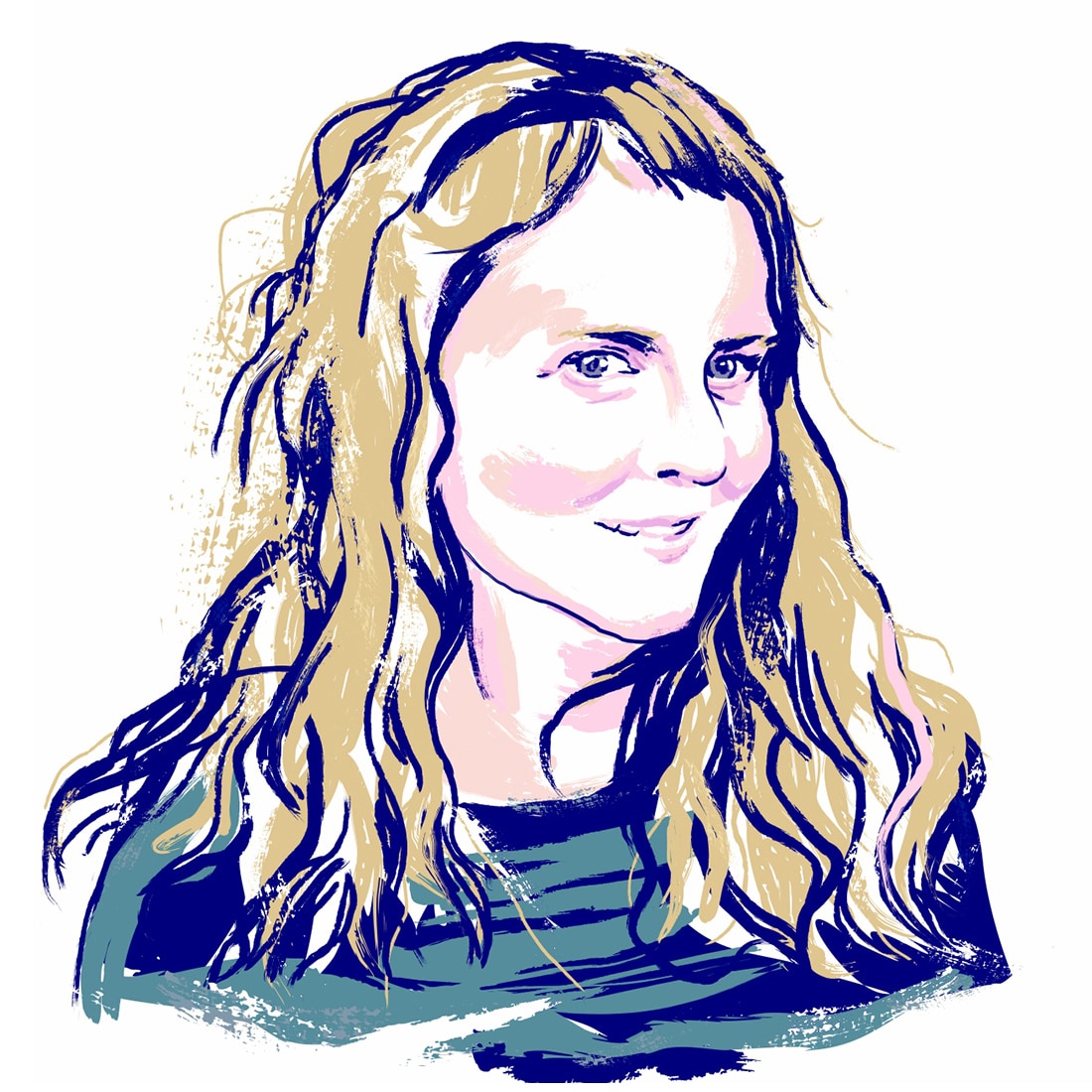 Margaret Penney is the Managing Editor of Notes on Design. Margaret is a teacher, designer, writer and new media artist and founder of Hello Creative Co.