Effective Business Card Design for the Creative Entrepreneur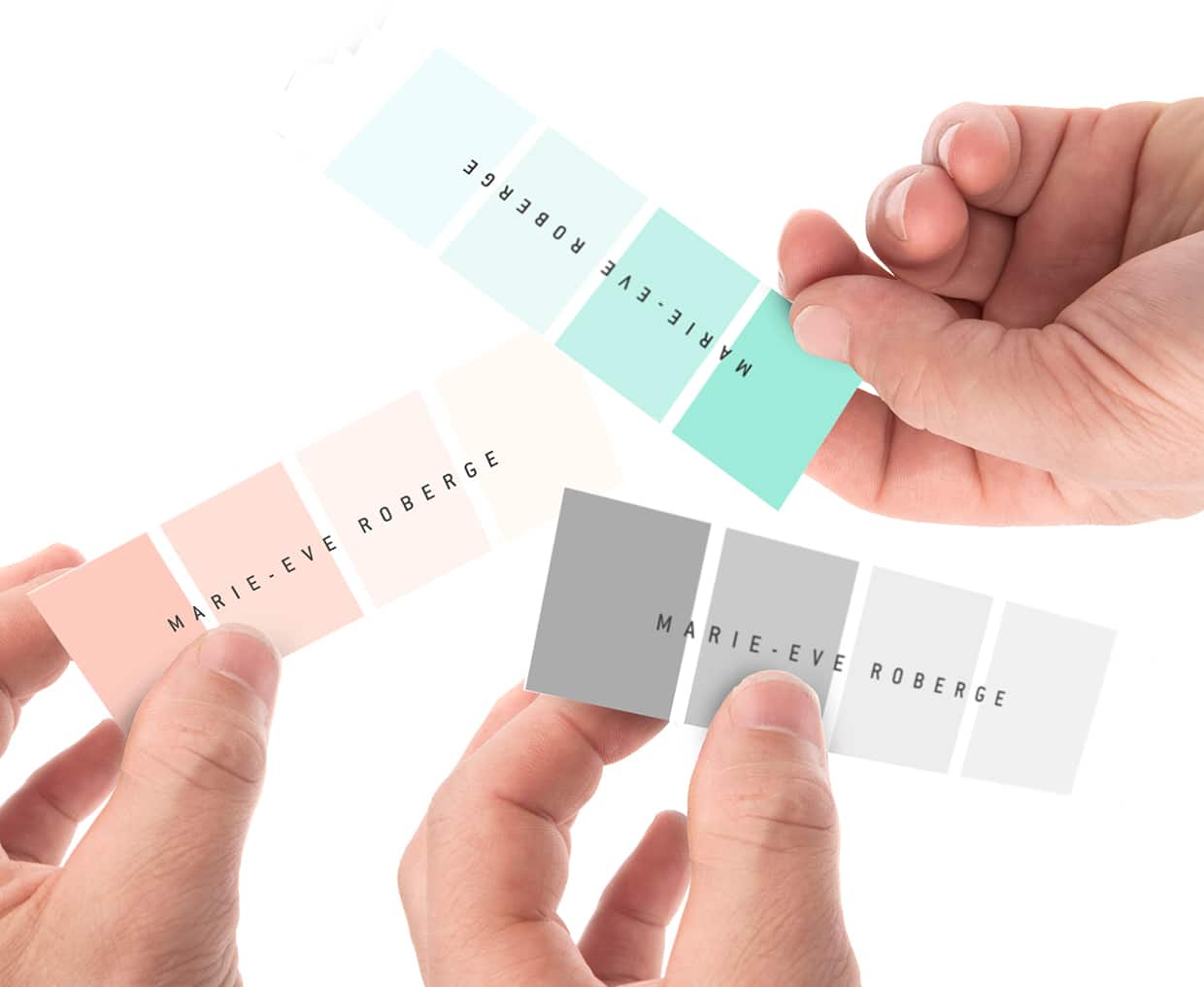 Designing a business card for your creative services company is one of the first steps that new entrepreneurs take.
Your business card and logo are often the initial two elements that define your visual brand, so coming up with the right design style that reflects your aesthetic and the client market in which you work is important.
DEFINING YOUR VISUAL AESTHETIC
As you might with a new client project, you can start the design process by asking yourself some questions:
What kind of designer or creative am I?
What kinds of clients do I want to work for?
What do I want my card to say about me?
Depending on your answer to these questions you can start defining your visual style.
CHOOSING THE RIGHT INFORMATION
The information you include in your card is also key. Generally, at the very least you should include this information:
1. Your name
2. A link to your portfolio
3. A way to contact you
For a minimalistic card this may be all you want. Many designers prefer a less is more approach and if they have more information they want to share, they include it within their website. If that isn't you then here is some other information you may want to include:
4. Your company name
5. Your role or title
6. Alternate modes of contact: Phone in addition to email or social media links, like to your Instagram.
If you are a sole proprietorship with your own small studio under your own name you may not need a company name so that would be something you need not include.
Also, defining your role on your card can be difficult to consider, here are some ideas that are common for designers with their own businesses:
1. Designer
2. Graphic Designer
3. Art Director
4. Designer and Artist
5. Designer and Illustrator
LET'S LOOK AT SOME BEAUTIFUL CARDS
To elaborate more about what makes a great card design, I've gathered four lovely and inspired cards that are also quite different from one another.
Christine Breton
Designer and Artist
behance.net/christinebreton
www.lafabere.com
I was able to chat with Christine about her card design and gain more insight into her design process. Since Christine is a designer and artist the cards work as double duty promoting both aspects of her creative work. The cards are also designed to appeal to her target market which are female entrepreneurs at small start ups. The soft color gradations in her abstract acrylic artwork is appealing to the target market as is the lowercase serif with wide letter spacing applied to her name. The subheader type in all caps creates a beautiful visual contrast to the central type too. Christine also took a less is more approach with the information she included which allows for the card to really highlight her artwork.
Key attributes: Classic, artistic, feminine, minimal
Wendigo
The Distillery
http://www.the-distillery.com.au/gallery/wendigo-2/
Design agency The Distillery created a dramatic business card for Wendigo, a video and production agency whose work is known for having great concepts and execution. A Wendigo is a supernatural beast that was once human and needs to eat flesh to survive–encompassing this idea in a brand identity was no easy feat.
The whimsical entwined antlers of the logo in copper are perfectly set against the inky blue backdrop providing excellent color contrast. Wendigo's card design uses a copper foil printing technique and dark card stock imprinted with a silhouetted forest at night to elude to the mythology and mystery that reflects the philosophy of Wendigo's brand identity.
The card achieves greatness in color, typography, illustration, choice of material, printing technique and craftsmanship. It piques the interest of the viewer immediately and it clearly displays the quality and value that this creative group can achieve.
Key attributes: Craftsmanship, stylish, mysterious, premium
Marie-Eve Roberge
Francois DesJardins
http://www.behance.net/gallery/11842679/Marie-Eve-Roberge-Designer-Intrieur
Francois Desjardins created a business card design that is strong in both creative concept and aesthetic execution for interior designer Marie-Eve Roberge.
Sophisticated color palettes of four are displayed along a slender card similar in shape to a paint swatch you receive at a home decor shop.
What better choice for an interior designer? One who receives the card is already receiving a suggested color palette, which also adds value to the card immediately.
The type style for her name is clean, austere and spaced well across the color swatches. Francois chooses to take a less is more approach to the information design so that the colors and effective concept are highlighted.
Key attributes: Concept, color, minimal, clean, sophisticated
Jonathan Moran
Graphic Designer, Illustrator and Art Director
http://www.jonmoran.com/#/jm-stationary/
Jonathan Moran's letterpress business card appears deceptively simple with a bold black and white palette. The cards provide a great example of what is possible with one color printing and rubber stamping to create an effective and on trend design. The high contrast design and ample use of white space highlights the beautifully executed shapeform of the monogram logomark and make it the central element of the design.
Key attributes: Bold, branding, quality, value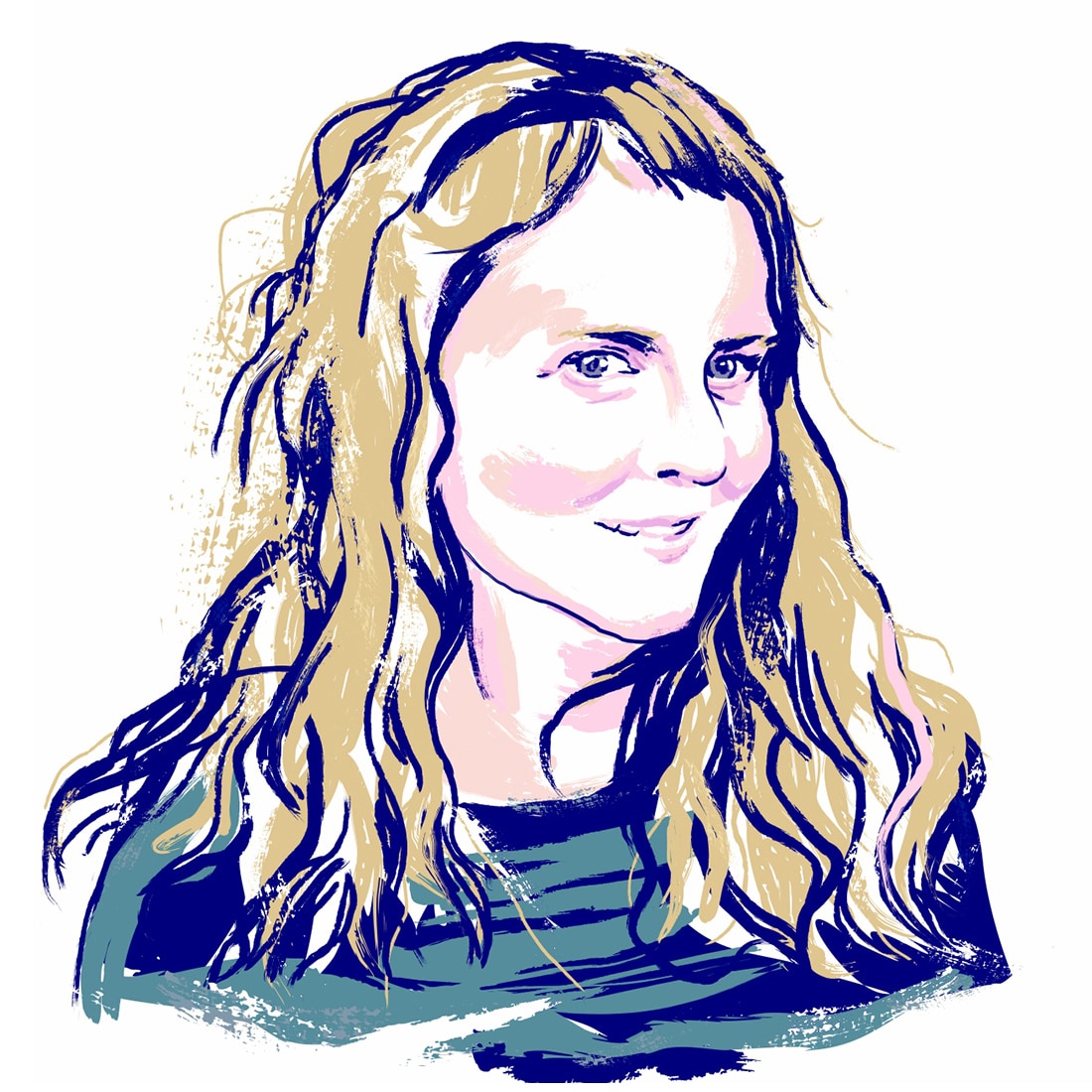 Margaret Penney is the Managing Editor of Notes on Design. Margaret is a teacher, designer, writer and new media artist and founder of Hello Creative Co.