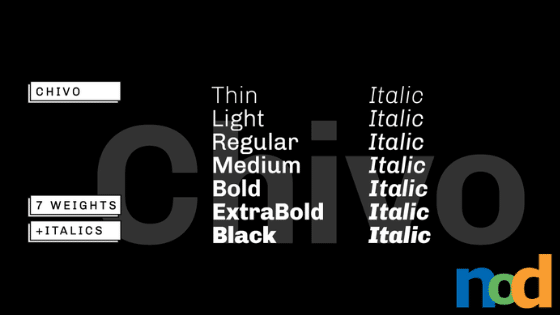 Like other great Neo-grotesque sans-serif typefaces, such as Helvetica and Univers, Chivo is utilitarian by design. Its neutral nature grants it great readability, while its lack of intrinsic character makes it a typographic chameleon, suitable for usage in a wide number of applications.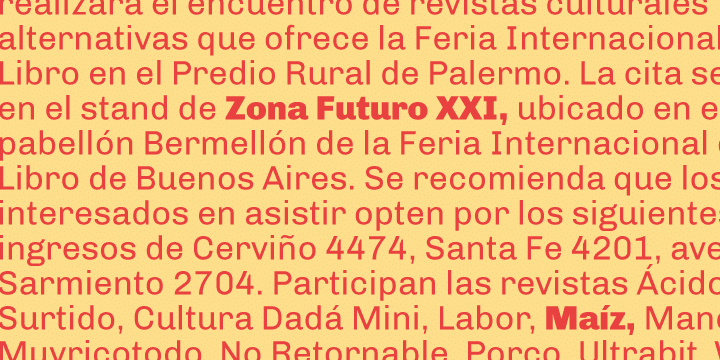 Chivo is available in 7 weights, each with matching italics. The family offers everything needed to fully flesh out a layout. Chivo is clean and non-distracting, making it a great choice for pairing with visuals. It won't steal the spotlight, and its simple, modern appearance lends itself well to a variety of subject matters. For the same reason, Chivo regular works well for body copy when the headline utilizes a more attention-grabbing font.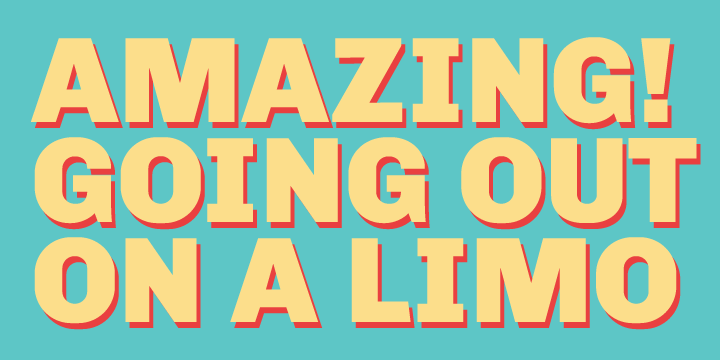 Another strength of Chivo is its readability. Its clean letterforms and tall x-heights make it easy to read at distance. As such, Chivo is a great choice for both signage and posters. For those looking for a free alternative to Helvetica or Univers, give Chivo a shot.
You can find it here.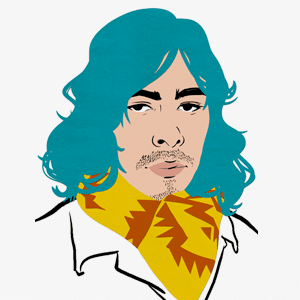 Taylor is the Managing Editor of Notes on Design. Taylor is a graphic designer, illustrator, and Design Lead at Weirdsleep.