Free Font Friday: Kumar One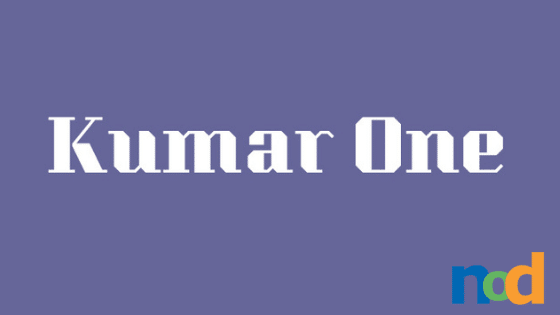 Kumar One is a display typeface created by Indian Type Foundry. It's a high contrast typeface featuring bold vertical strokes that anchor the letterforms firmly to the baseline. Razor-thin horizontal strokes help the typeface to strike a balance and reduce the visual weight, offering the eye a breather. It's high contrast letterforms give it great readability at any size, making it a great choice for posters or any project that requires visibility at a distance.
Kumar One's geometric underpinnings give it a modular feel similar to that of an early digital alarm clock. In construction, it bears some resemblance to a blackletter typeface. It's angles adhere to 45° increments and its serifs and horizontal strokes are thin as if drawn by the edge of a calligraphic pen. The effect is entirely different from its distant blackletter cousins, as the added fidelity pulls it securely into modern territory.
Kumar One features both Gujarati and Latin alphabets with the Gujrati set scaled slightly so the two can be used side by side without any glaring differences in size. Kumar One is available in a single weight and can be found for free here.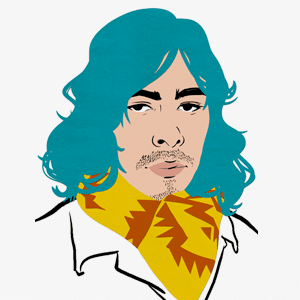 Taylor is the Managing Editor of Notes on Design. Taylor is a graphic designer, illustrator, and Design Lead at Weirdsleep.