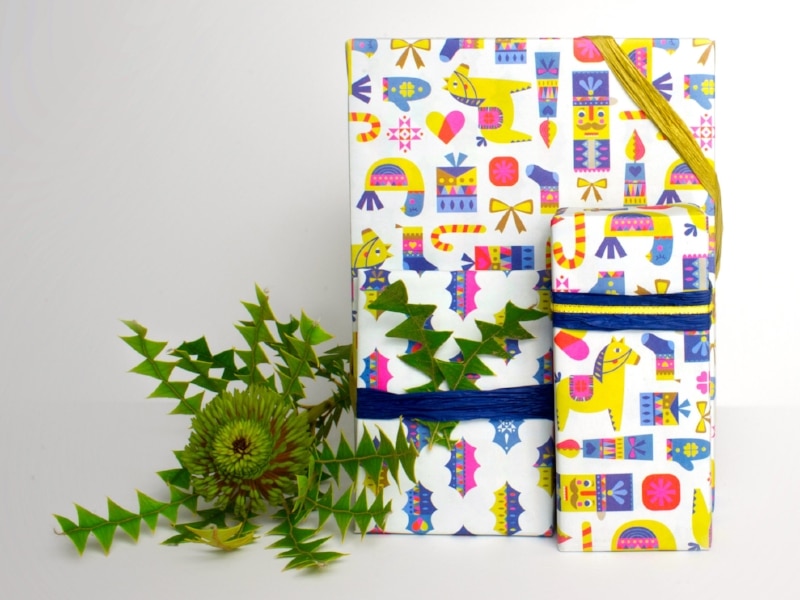 The holiday season has arrived, and now is the time to get cards, bows, presents and gift wrap in order. The holidays are when everyone can revel in beautiful patterns, paper, and cards—not just designers. Gift wrap production is a thriving business but it also has a downside because of all that paper. The paper waste is something that can be avoided though if one gets creative and goes Eco with their gift wrap. Luckily there are many alternatives to using paper for gift wrap that may impress your friends and family even more than using traditional paper would.
Vintage Thrift Store Gift Wrap
You can find vintage gift wrap at thrift stores this time of year, some hearkening back to the 1950s and 60s. Last year I found a metallic rich red paper that was from I think the 1970s. Thrift stores also have a lot of vintage ribbon and bows and you can find cloth ribbons, not plastic, that appear more premium than something you would purchase at a store today. If you can't find vintage papers or bows from before the 1990s an alternate approach is to use kid's cartoon paper from the 90s up, or mix prints from contemporary paper to give your wrapping a kind of funky and fun style.
Vintage Thrift Store Scarves
People don't wear scarves as much as they used to. However, scarves were always a wonderful way to wear some art and patterning. Thrift stores are a great place to find gorgeous scarves from the 1950s through the 1980s in a variety of visual styles. Scarves can also be a great alternative to gift wrap and give your presents a kind of Boho Chic appeal.
Maps Old and New
Maps are an incredible design feat in and of themselves. The skill of the map illustrator is quite impressive. Maps provide a great alternative to gift wrap because they are visually appealing and although the 'pattern' per se is intricate, maps use colors that are quite light and subtle. You can find maps at thrift stores, or you can simply use the ones still in your car from that road trip last summer.
Cookie, Tea, and Candy Tins
Cookie, tea and candy tins make a good wrap alternative especially if the gifts are fragile items. If the design of the tin itself deters you, you can spray paint it with one uniform color like a red or white gloss coat, or chalkboard paint.
Mason Jars & Clay Pots
Mason jars and clay pots can be purchased in bulk fairly inexpensively and provide an Eco solution in that you are giving the gift within a reusable item, that is another smaller gift.
Paper Bags & Stamping
Paper bags are perfect for a rustic chic Kraft paper style wrapping alternative. You can even create your cards with paper bags. If you want to add some visual interest to the bags get some bright colorful paint and create DIY stamps out of cork or food stuffs like lemons and apples.
If you want to create a custom holiday message rubber stamps with your own designs can be purchased affordably online. A holiday message stamp can be reused year after year as well, becoming more Eco over time.
Recycled Newsprint
Recycled card stock and newsprint options are also a choice for discerning designers. You can design your own papers or purchase ready made paper online. Wrappily's gift wrap business is built entirely around printing beautiful papers on recycled newsprint. The designs at their shop are all quite contemporary and cheery.
Eden Paper
Eden Paper is a line of 100 percent plantable gift wrap with vibrant patterns of vegetables like tomatoes, broccoli, onions, and carrots. The papers are a great choice for the green thumb people in your life and the new gardener too. All you have to do is take the paper and plant it under a thin layer of soil and water it, in a few days a veggie patch will appear.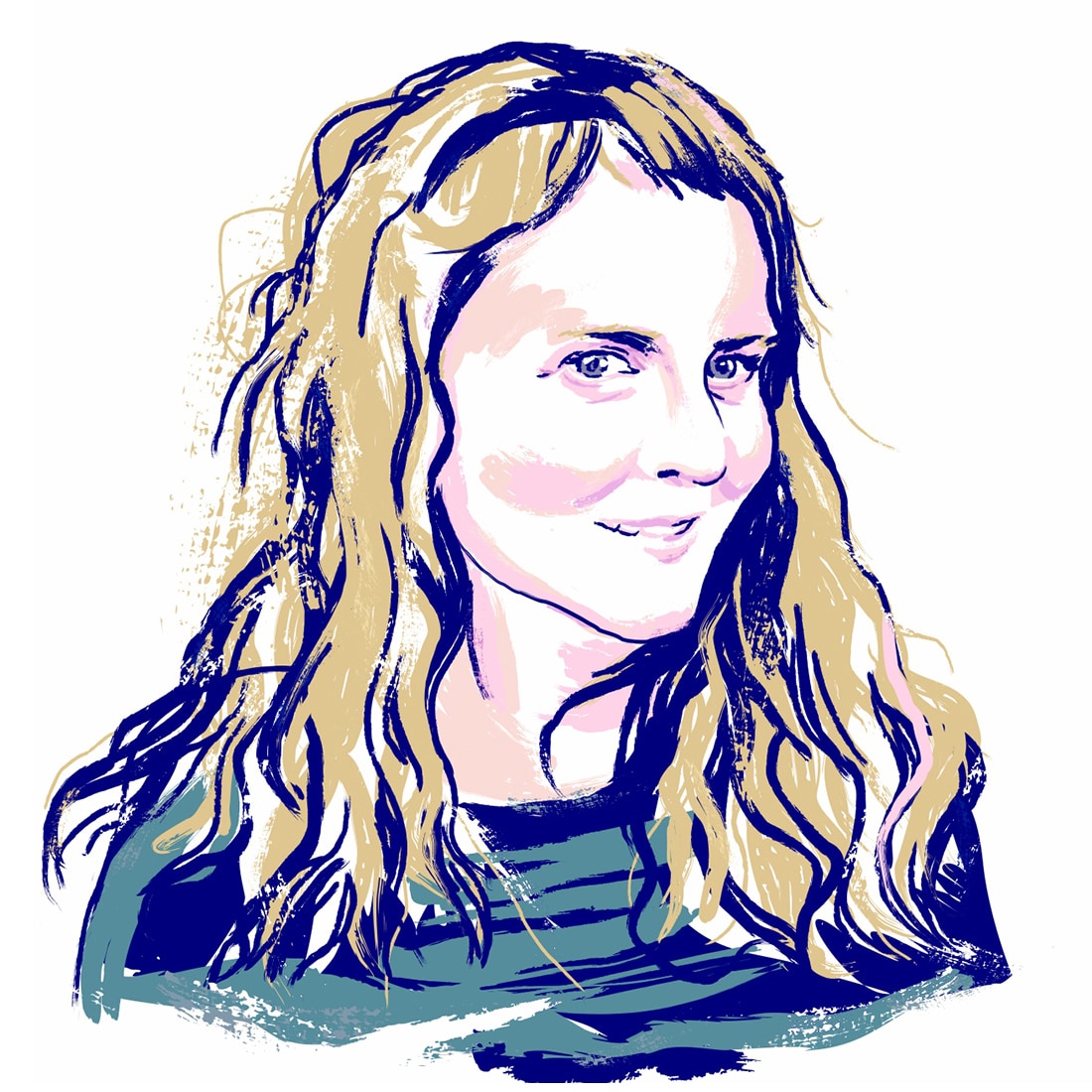 Margaret Penney is the Managing Editor of Notes on Design. Margaret is a teacher, designer, writer and new media artist and founder of Hello Creative Co.