Interview with Ian Barnard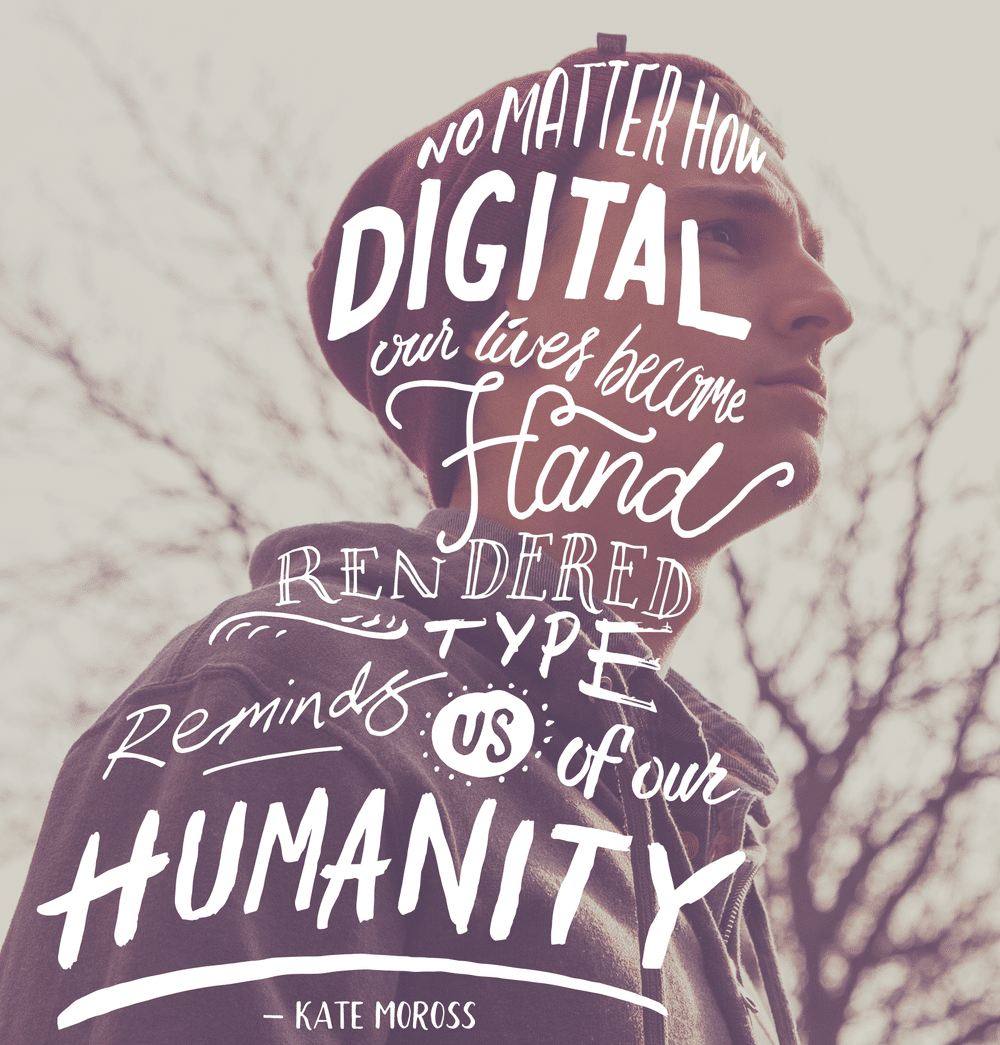 Ian Barnard is a skilled calligrapher and hand-letterer who creates distinct typographic work in an of the moment yet vintage-inspired style. He works with clients like Hellman's and also sells his work through his own type and graphic store at Vintage Design Co and at Creative Market. (We featured Ian's free font Lemon Bird a few weeks back.) His fonts like Northern Soul and newly released Outbound are popular fonts that are also well-constructed and adaptable type designs. He also organizes design events locally and is involved in his community. Impressed by his work and attitude regarding being a creative, we asked him a few questions.
To get started, can you tell us a little about yourself?
I'm a calligrapher, hand letterer and type designer from a little town called Crowborough in South East England. I've been a designer for 16 years after leaving university with a diploma in graphic design and illustration. In 2013 I started teaching myself calligraphy and now that is my sole focus for my business.
Can you discuss a project you've created that you particularly like? What is it that you like most about it?
I recently had the opportunity to produce some hand lettering for Hellmann's Mayonnaise. I did the recipe titles for a series they were promoting called 'Grilltopia'. It's a brand I remember from my childhood and combining my love of lettering with my love for food was awesome!
Can you describe for us a bit about your process when creating a hand-lettered font?
It usually starts off with me choosing one of my many hundreds of pens and pencils I have in my studio. I start playing around with random words and phrases to get a feel for the style I'm after. I then start putting together the upper and lowercase alphabets, plus numbers and symbols. Once all this is done I scan them in and image trace them in illustrator and copy each character across to my font editing software.
What are the main steps and how long can it take to create a design from start to finish?
Each project I take on requires different amounts of time to complete. If a client gets in contact they usually tell me the style they are after. They give me the words to use and I'll go away and sketch up a variety of designs for the to choose from. Once they are happy I'll either produce a finished piece by hand or take it onto the computer and redraw it in Adobe Illustrator and then send it across to the client.
What are your favorite tools? Do you start with a sketchbook or graph paper, what kinds of pen or pencils do you like best? Apps?
My favourite tools change daily, but I do have some that are my go to because of their consistency in getting the desired look I'm after. The pen I use the most is a Tombow Fude Calligraphy Brush Pen. It's so versatile, that I can do a range of styles with it. I also love using a standard HB pencil for my initial sketches and ideas. I mainly use plain printer paper or dot grid sketchbooks for the majority of my work. I've recently purchased an iPad Pro and Apple Pencil and absolutely love lettering in an app called Procreate.
Can you share with us any thoughts about the differences and benefits of hand-crafted work versus computer-based work?
I think that work done by hand adds more personality and uniqueness to my work. It's completely custom and one of a kind for the customer and that definitely helps to make it stand out.
I was impressed by your perspective as a creative, what motivates you and your belief system. Can you tell us a little more about that?
My faith as a Christian plays a huge part in my career from the type of work I take on to my identity as an artist, which I find in Christ rather that wrapped up in how many people like my work. I love helping people to learn the craft I'm doing and motivating others to fulfil their creative potential.
What kinds of events do you organize?
I try and organize creative meet-ups locally with other designers in my area, to share ideas, collaborate on projects or to get help with elements of the design business that they may be struggling with.
What are your plans for the future? Are you interested in creating more typography, illustrations?
I plan to continue to post lettering pieces every week day to my social media streams, creating new typefaces and putting out courses on lettering and calligraphy. I hope to get into speaking more about my journey as a creative.
What inspires you now?
I'm constantly inspired by other designers who are pushing out work that is new and fresh. I love just going into shops looking at book covers and packaging designs, or just seeing my kids develop their creativity.
Find more of Ian Barnard's work online here:
http://www.ianbarnard.net/
http://vintagedesign.co/
http://creativemarket.com/ianbarnard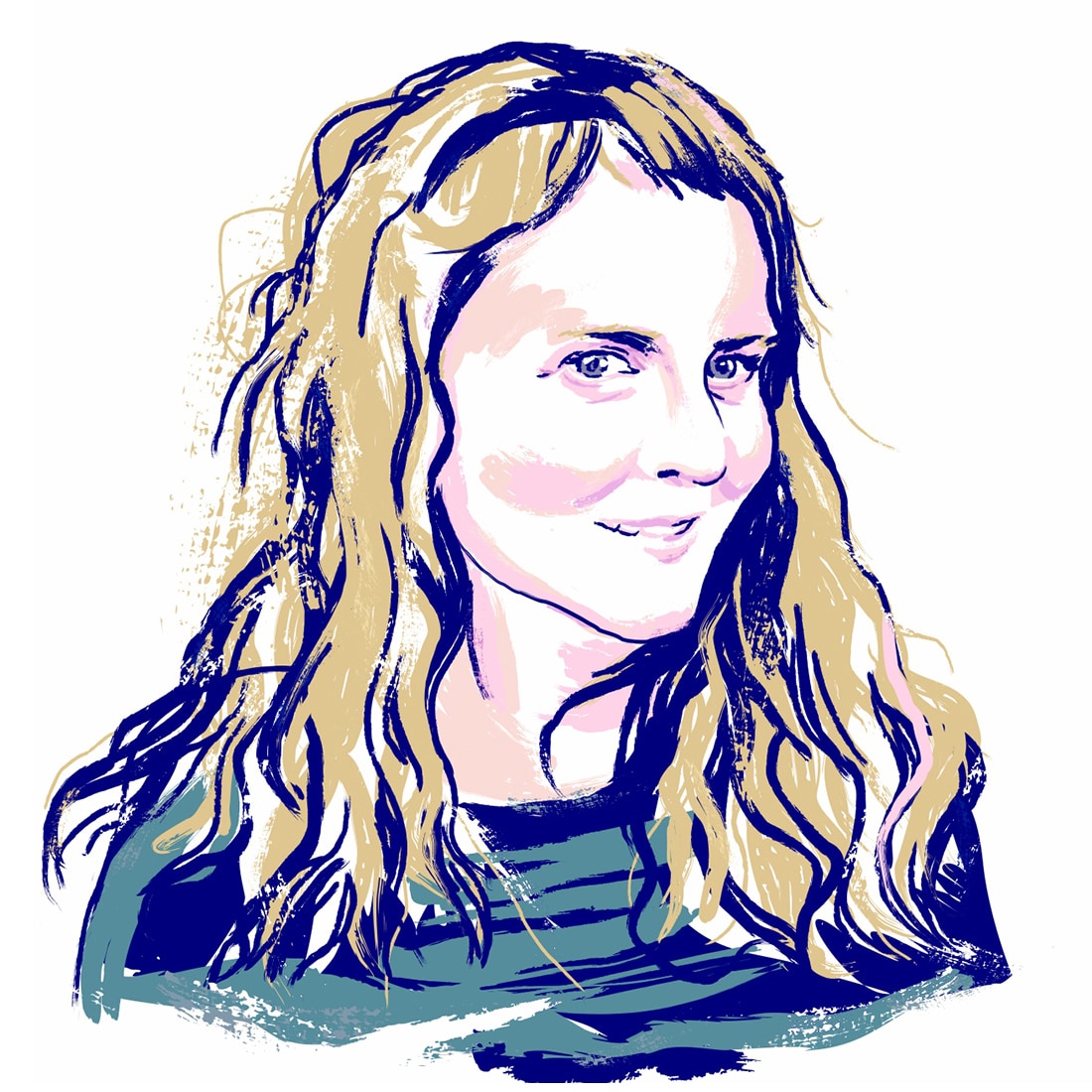 Margaret Penney is the Managing Editor of Notes on Design. Margaret is a teacher, designer, writer and new media artist and founder of Hello Creative Co.