Interview with Icon Designers Made by Made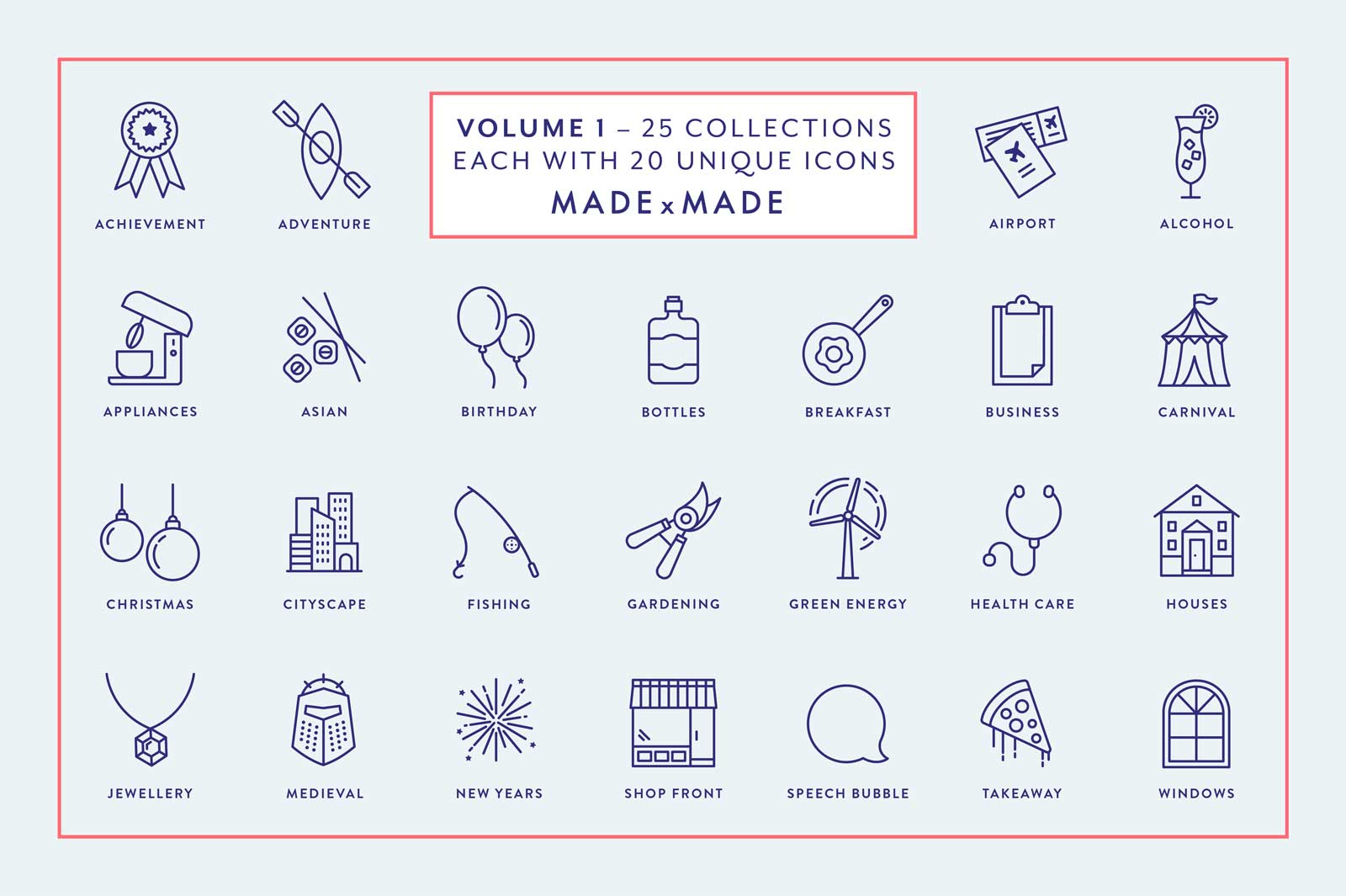 Some designers, like Paul Rand and Milton Glaser, become iconic over time.  Sometimes, even icon designers become iconic. Will that happen to Australian design team Made by Made? We'll need to wait and see. In the meantime, we interviewed this prolific and talented maker of symbol sets.
What brought you to the world of art and design. Did you start as artists and illustrators or as web or graphic designers?
The team at Made by Made are all trained graphic designers. Our collections started just for personal use as we saw a gap in the market for quality and consistent graphic illustrations and icons. We now share our icons though many sites such as madexmade.com, and Creative Market – creativemarket.com/MadebyMade.
We are from Sydney, Australia. We have a small team of designers who are passionate about what they do and what to share visual communications with the world.
Why did you focus on icon design?
We saw a gap in the market for quality and consistent graphic illustrations and icons. We started by drawing a few for our own studio requirements and really fell in love with the flexibility and endless elements that could be created.
What are the key elements of a top quality icon?
Consistency, creativity, and passion. As we said we started out creating icons because we couldn't find consistently drawn icons for multiple subjects and topics. We love drawing icons which all have a similar style, shape, and size. Creativity and passion are also key elements as no icon is created without these. We are forever thinking of new ideas, new topics and seeing where these take us.
Do you use a sketchbook or a specific app to design icons?
All our icons are drawn electronically with Adobe Illustrator.
How do you go about making an icon set? What is the process like?
Using Adobe Illustrator we create 'artboards' in sets of 100 (all utilizing the same measurements) We then pick a topic that we would like to draw, for example 'Education', and then we would draw whatever comes to mind (books, bags, buildings, homework, and so on). We always draw line icons with a black 2px stroke and no fill for consistency. All our icons are vector so can be enlarged or reduced as pleased.
Once we create a collection of icons we duplicate the file and outline the icons so we have 2x collections (one with live strokes which can be edited as pleased and one with outlined strokes for final output to various platforms).
How long does it take generally to make a full icon set from start to finish?
It depends on what the collection is and how many icons are being created. Sometimes one icon could be created in a minute or so and other times it could take considerably longer.
How do you choose a topic or style for a specific set? Is it based on market research or customer requests? Inspiration?
Sometimes it depends on personal preference and what we feel like creating. Other times it is based on market research and what we see demand for through our previous collections.
What is your most popular set?
It depends on the time of year and what platform we are promoting our icons on. Generally we find events such as weddings to be particularly popular. Buildings are also very popular as are Adventure themed icons.
What are some of your recent sets and where can we purchase them?
We draw so many icons each week, we are always creating new sets. We have hundreds of collections for almost everything you could ask for.
The best places to by our icons are:
– Our Dedicated Marketplace – madexmade – https://madexmade.com/
– Creative Market – https://creativemarket.com/MadebyMade
– Slidebot – https://marketplace.slidebot.io/vendors/made-by-made/
– Flaticon – https://www.flaticon.com/authors/made-by-made-premium
When you're not designing icons what do you like to do?
When we're we are not designing icons we are working on a range of other graphic design projects in branding, packaging, digital, and print design.
Do you have any words of advice for students of design?
Follow your passion and always give new things a go! There are so many great opportunities open to designers globally, from marketplaces, to online courses, and resources. The great thing about design in this age is that it's global and you can really work from anywhere in the world at any time and share what you love.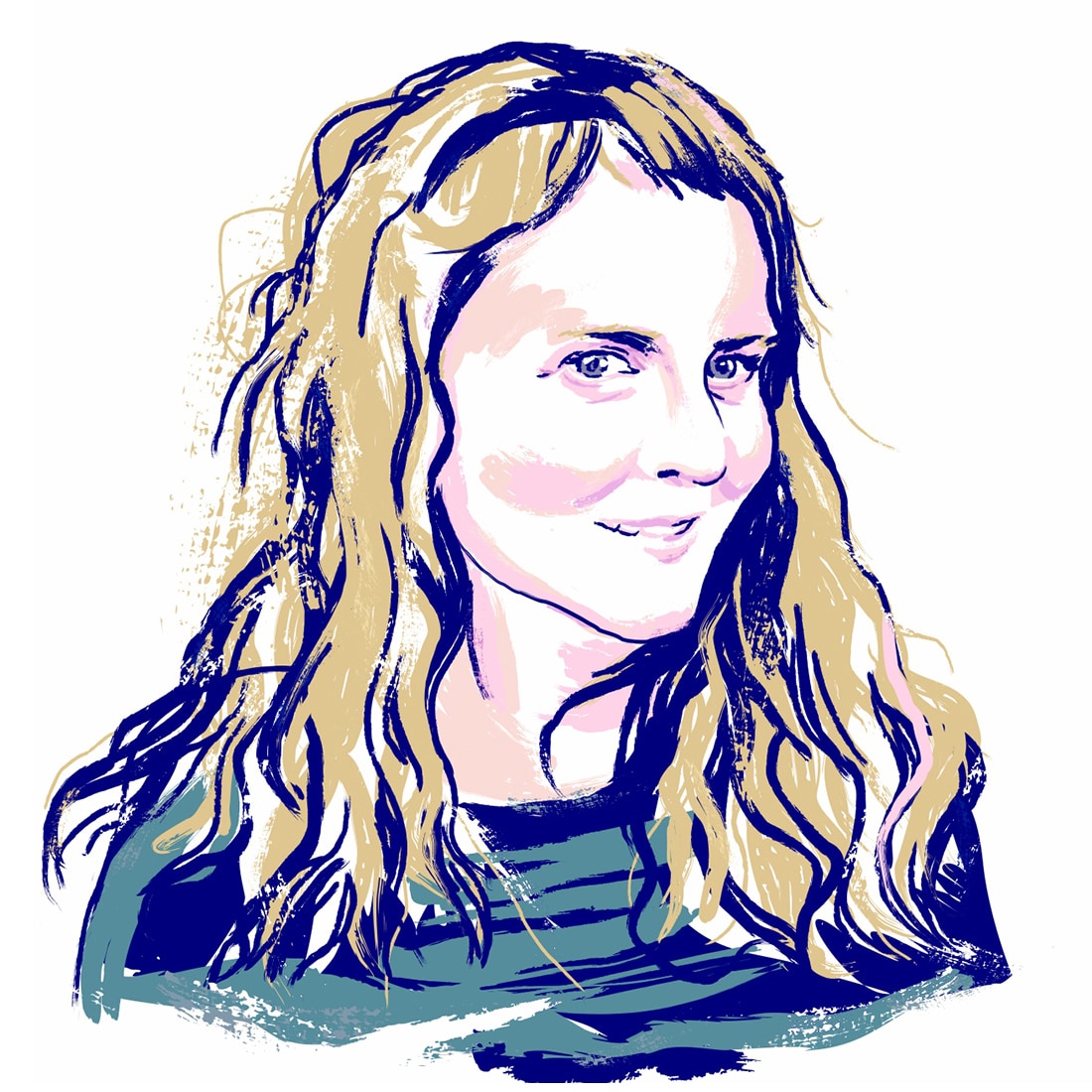 Margaret Penney is the Managing Editor of Notes on Design. Margaret is a teacher, designer, writer and new media artist and founder of Hello Creative Co.