Print Picks: The Collected Toppi Volume One: The Enchanted World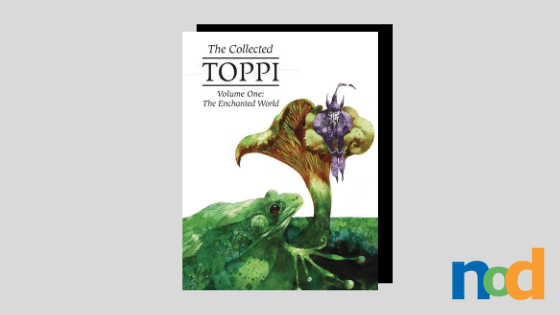 For those unfamiliar, Sergio Toppi was an Italian illustrator and author who worked primarily in comics. Born in Milan, Italy in 1932, Toppi found his way to the arts later in life, only discovering the depths of his talents in his 20s. A self-taught artist, Toppi cut his teeth creating illustrations for various advertising campaigns. Forced to adapt his drawings to suit the nature of each ad, Toppi quickly developed a high degree of accuracy and flexibility that would lend itself to various genres and cultures he would explore in future works.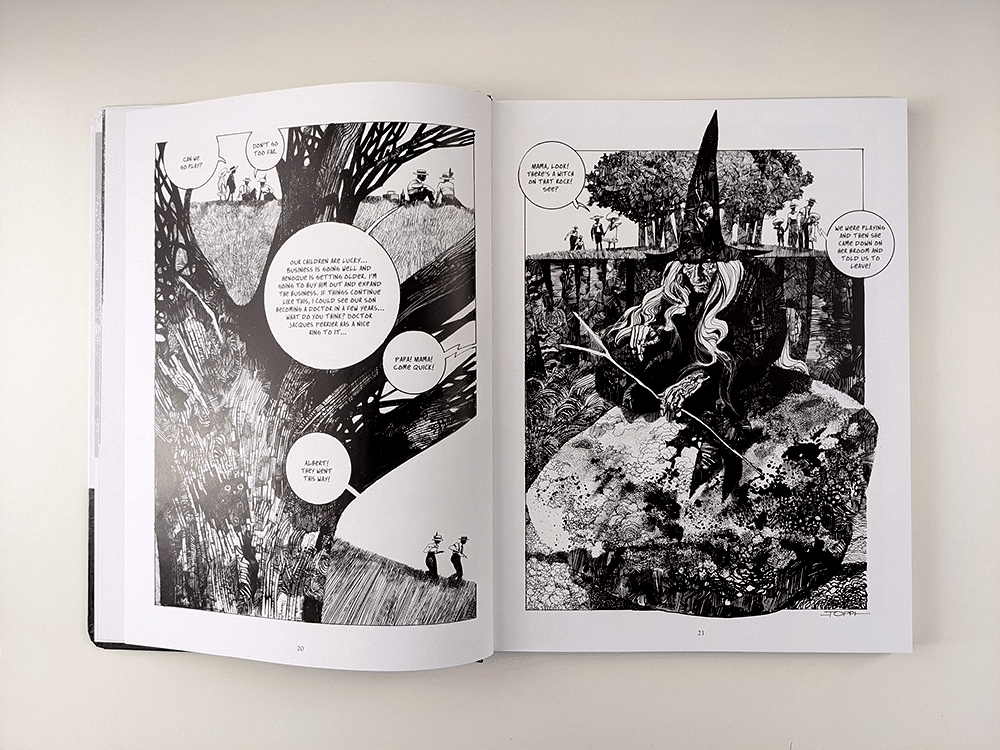 It was also during this time that he discovered an ability to create caricatures, which would lead to satirical cartoon commissions and his first sequential comic strip in 1966. This moment marked a transition in Toppi's career after which his focus would shift primarily toward narrative-driven comics. His accuracy made him a perfect fit for historical stories and he would spend the greater part of the next two decades crafting tales of war and adventure for various European publishers in his home country of Italy and abroad in Spain and France.
Until recently, his legendary career was mostly inaccessible to audiences outside of Europe. With the only books available in English compiling his two most famous series, The Collector and Sharaz-De, the remainder of his body of work could be found only in the individual issues in which they were originally published. It seemed like the best we could hope for state-side were the few select frames that found their way to the web, offering a rare glimpse of his genius.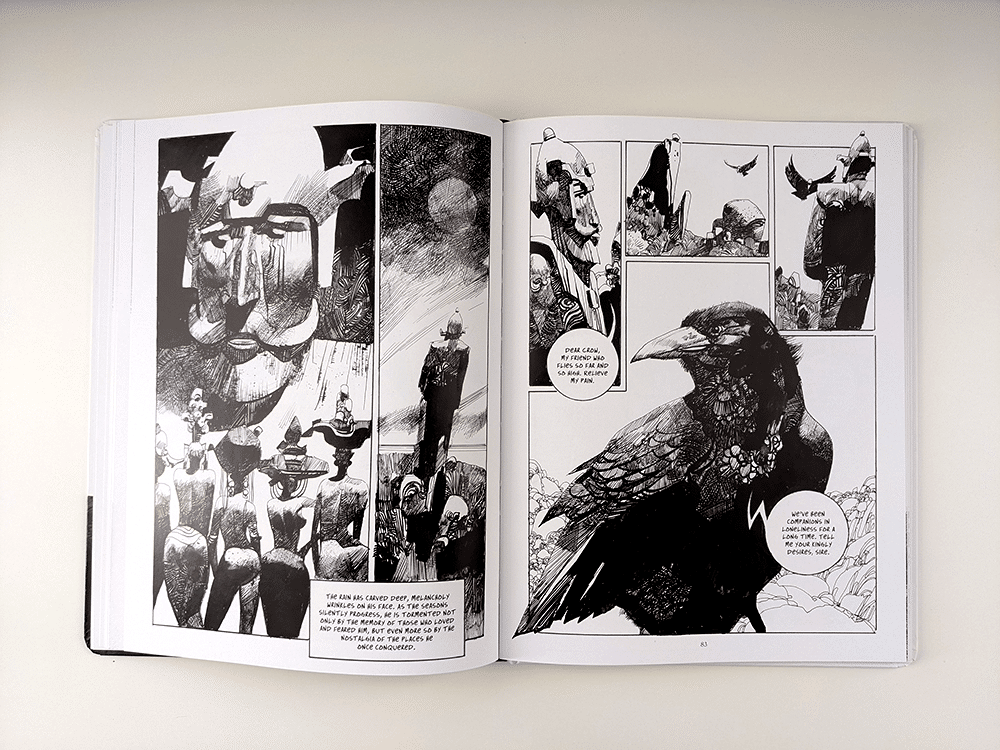 A few years ago, however, the estate of Sergio Toppi and French publisher, Mosquito, set into motion a plan to, for the first time, compile Toppi's vast collection of one-shots and stories created for various publishers over his lengthy career. Divided into volumes based on theme and region, the books are now being made available to English-speaking audiences via The Lion Forge, with The Enchanted World coming as the first in the series.
This first volume collects 11 stories from a period spanning from 1979 to 1997. There's a wide variety to be found here, with the story's subjects ranging from Inuit hunters to Aztec mushrooms, unified only by their supernatural nature. In each piece, Toppi's artistry is displayed at full force. His signature hatching style, playful sense of scale, and dramatic compositions, all come together to drive the narrative forward and create a larger-than-life experience.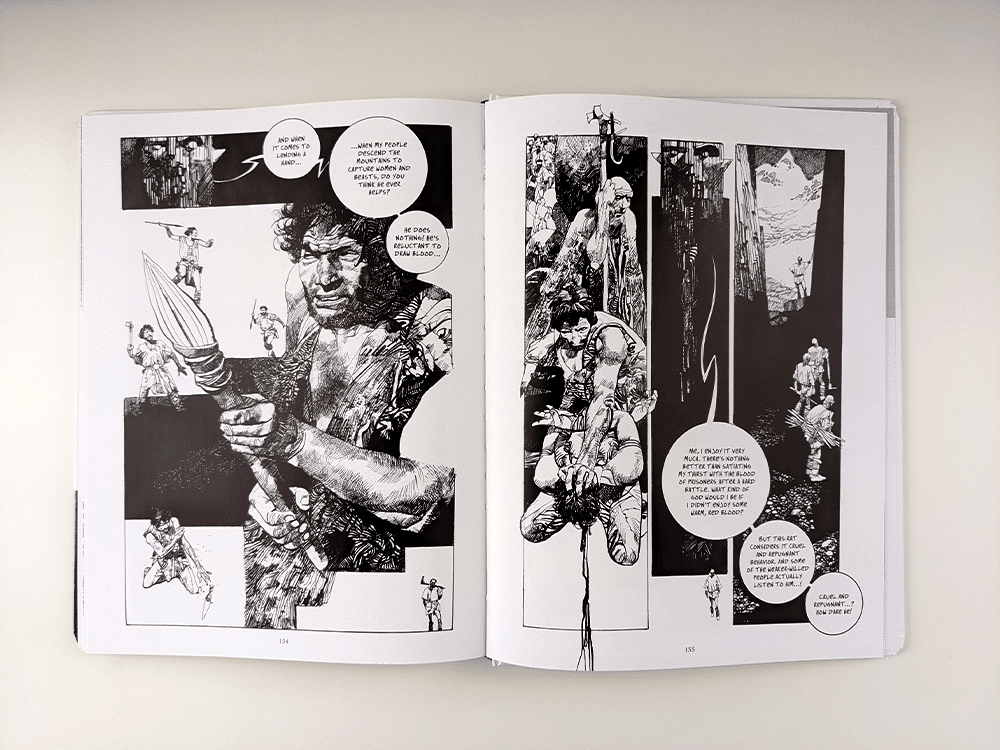 Whether you're a fan of comics in general, or just looking to get your hands on some of Toppi's legendary work, this series has something for everyone. The stories are entertaining, but for myself and many others, the real value lies in each meticulously crafted frame. With Volume 1 coming in at 168 pages, the book presents a vast opportunity for studying the late master. At the time of writing, the final volume, featuring Sharaz-De, is set to release in April.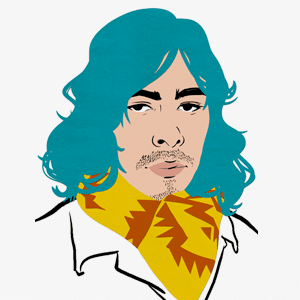 Taylor is the Managing Editor of Notes on Design. Taylor is a graphic designer, illustrator, and Design Lead at Weirdsleep.