Social Media for Designers: Pinterest
For a designer and creative, Pinterest is probably the second most useful social media site to have a web presence, other than Instagram.
If you aren't familiar with Pinterest, it's essentially a site where you can pin images that interest you from a world-wide range of topics. For designers, this means you can pin images of graphic design projects, color palettes, font samples, patterns and textures and really any kind of image that relates to the design field.
You can also create a presence for yourself on Pinterest that showcases your own work so that it can be shared on the site and potentially help you gain exposure as a designer. If you are a designer who also sells their work as a form of passive income, Pinterest is useful for putting the word out about different products you're selling too. One thing to be aware of though is that putting your work out there can also make it appealing to copycats, so if you are concerned with others stealing your images include a watermark on your work, or only include a carefully selected group of projects. For an example, pattern designer Katja Ollendorf has a wonderful showcase of her work at Pinterest.
Pinterest is also home to many lifestyle bloggers, who use this website as a way to present a whole picture of their interests and develop their visual brand. Lifestyle bloggers post about everything related to themselves including the clothing they like, their favorite recipes, furniture and decor, or dog breed.
As a designer, you can also use Pinterest to create a well-rounded picture of yourself and to help you gather a following that goes beyond just your design work.  Pinterest can be a place where you pin your favorite design magazines or books or include thematic folders of images from certain design periods like Art Deco, for instance. In this way, Pinterest can be used as an educational platform that displays your design knowledge as well. Katja Ollendorff also has a board, Art 'n Stuff I Like, that provides a lot of artistic inspiration:
You'll want to think about your interests and what kinds of imagery to showcase on Pinterest. You can plan out how many boards you include and what  projects you'll showcase beforehand.
When you create a board for your design work make sure to name it after yourself or your company name, so it's easy to find. When creating your boards make sure to fill in all the relevant information so that they can be searched and indexed properly too.
Choose a profile image that represents your company, like your logo, or include a professional-quality headshot. In the information section, include links to your portfolio and the other social media sites where you have a presence.
Beyond setting up your Pinterest, most importantly you'll want to present your design work and your design products in a way that is visually appealing.  Pinterest pins are vertical so you'll want to present your work in this format. You can create Pinterest ready images from within Adobe Illustrator or Photoshop by creating displays of multiple images of your work.
A good size for a Pinterest image would be 738×1000 however you can try different sizes as well. Here is a link to a Pinterest board that displays a number of image size options to give you a visual idea of what each pin would look like. The nice thing about showcasing your work in a vertical format is that it allows you to include multiple image angles for one project. So for instance, if you have an Identity project, you can include a perspective image of the whole set, a close up on the business cards and letterhead, all within one Pinterest image.
Outside of Pinterest, when adding images to your website, make sure to include a Pin It button on the page or on the image itself and fill in the Alt tag information, since it will be displayed with your Pin.  If your images are a product, you may want to convert them into Rich Pins, which will allow you to include even more information about them within their meta tags.
The designer we featured in this article, Katja Ollendorf, is a multi-talented pattern designer, illustrator, curator and color lover. To see more of her work, please visit her website at www.katjaollendorff.com and look for our interview with her in the next weeks at Notes on Design.
If you want to know more about how to use social media, check out our article on Instagram or come back next week when we explore using Twitter.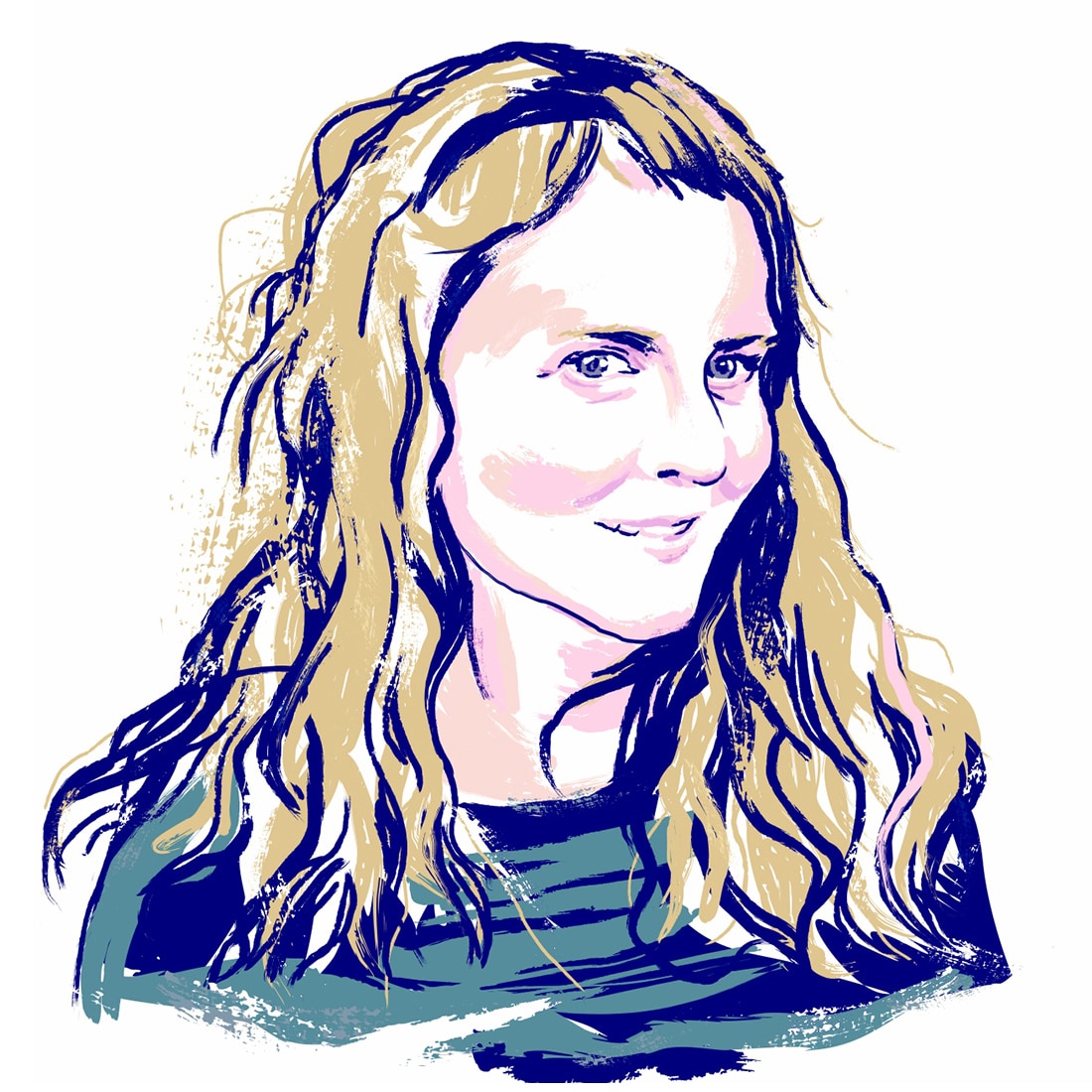 Margaret Penney is the Managing Editor of Notes on Design. Margaret is a teacher, designer, writer and new media artist and founder of Hello Creative Co.