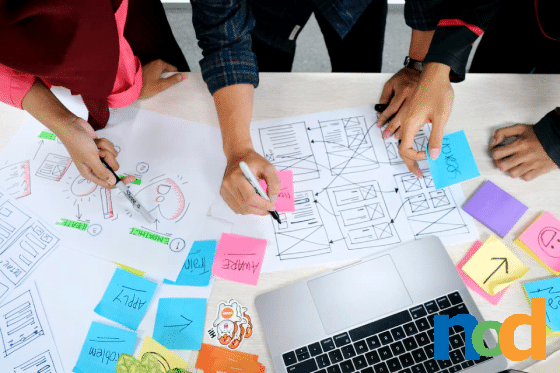 There's no doubt that web design is on the rise. With awards dedicated to highlighting its excellence and countless site-building platforms like Webflow offering the tools for those without coding knowledge to join in on the fun and start building eye-catching sites, web design has become a firmly-rooted discipline within the modern creative landscape.
But what exactly is a web designer? Think graphic designer with digital expertise. Whereas traditional graphic designers might work on posters, packaging, or wayfinding systems for museum exhibitions, web designers utilize the same tools and systems to design for the screen. Because the principles that govern successful design are the same in the real world as they are on our devices, the education of both web designers and graphic designers share the same set of fundamentals.
There are some ways in which they differ, though. Web designers have specific considerations and challenges they need to contend with when designing for the screen. Many of these stem from limitations with the devices we use and the ways we interact with them. While web designers are primarily concerned with the visuals of the sites they design, these sites also need to function, which requires the help of developers. Working with a separate team in an area outside of one's own expertise presents its own challenges, but things like technological constraints, deadlines, and budgets can further complicate the process.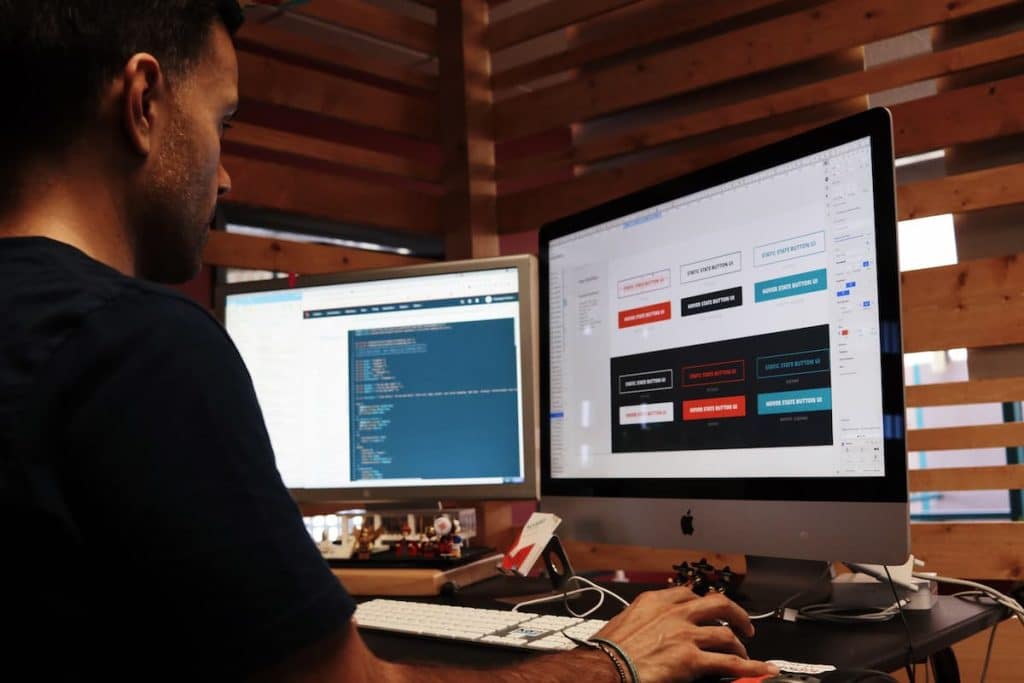 While web design may be a challenging career, it's equally rewarding. Compared to physical products which can often take months or years before they finally launch and can be found on shelves, web design has a much quicker turnaround time, with products often going live as soon as they're finished. An online presence is a must for companies of any size, and there's a huge demand for talented web designers who can help them to stand out online and make a good first impression.
It's never been easier to start a company and sell your goods and services to the world via online tools. This low barrier for entry means that the competition is dense, however, and the best way to distinguish yourself from the crowd is with a unique, easy-to-use website. For most businesses, a website is the first touch point for all potential customers. Their ability to transform visitors into customers depends on how quickly and elegantly they are able to introduce visitors to their world and communicate their value proposition. It's the job of a web designer to ensure a smooth and pleasant user experience when navigating a website.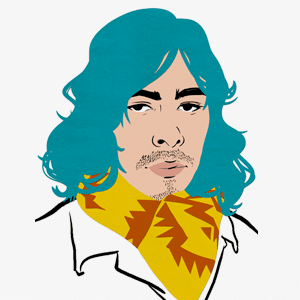 Taylor is the Managing Editor of Notes on Design. Taylor is a graphic designer, illustrator, and Design Lead at Weirdsleep.