WWW… Wednesday! MeisterTask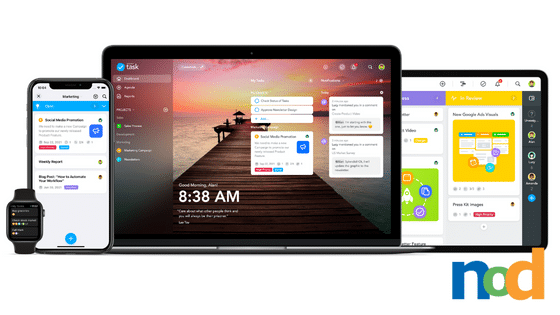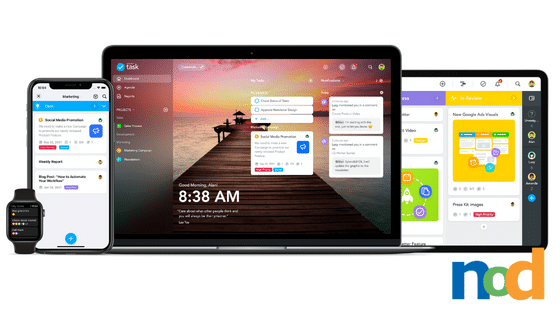 One struggle common amongst the various task management solutions available on the market today is striking the right balance between simplicity and flexibility. A good project management tool needs to be simple enough to make it approachable to users of various skill levels, while also sporting an advanced set of features to make it adaptable to a variety of different workflows and project types. This struggle is evidenced by the existence of tools like Trello and Jira, which, despite being produced by the same company and serving a similar purpose, target very different audiences. The former, which is aimed toward a more general audience, offers a more streamlined experience with a simpler UI, which, while making it more accessible, comes at the cost of the loss of some of the features included in its more robust counterpart.
MeisterTask falls somewhere between Trello and Jira, offering an excellent balance between ease of use and an advanced set of features that make it adaptable to a variety of different workflows and industries. Like most other project management tools, MeisterTask's primary layout makes use of a kanban board. This view, which most will default to, makes it easy to check on a project's progression at a glance. However, there are a few features unique to MeisterTask that give its kanban board a leg up on competitors.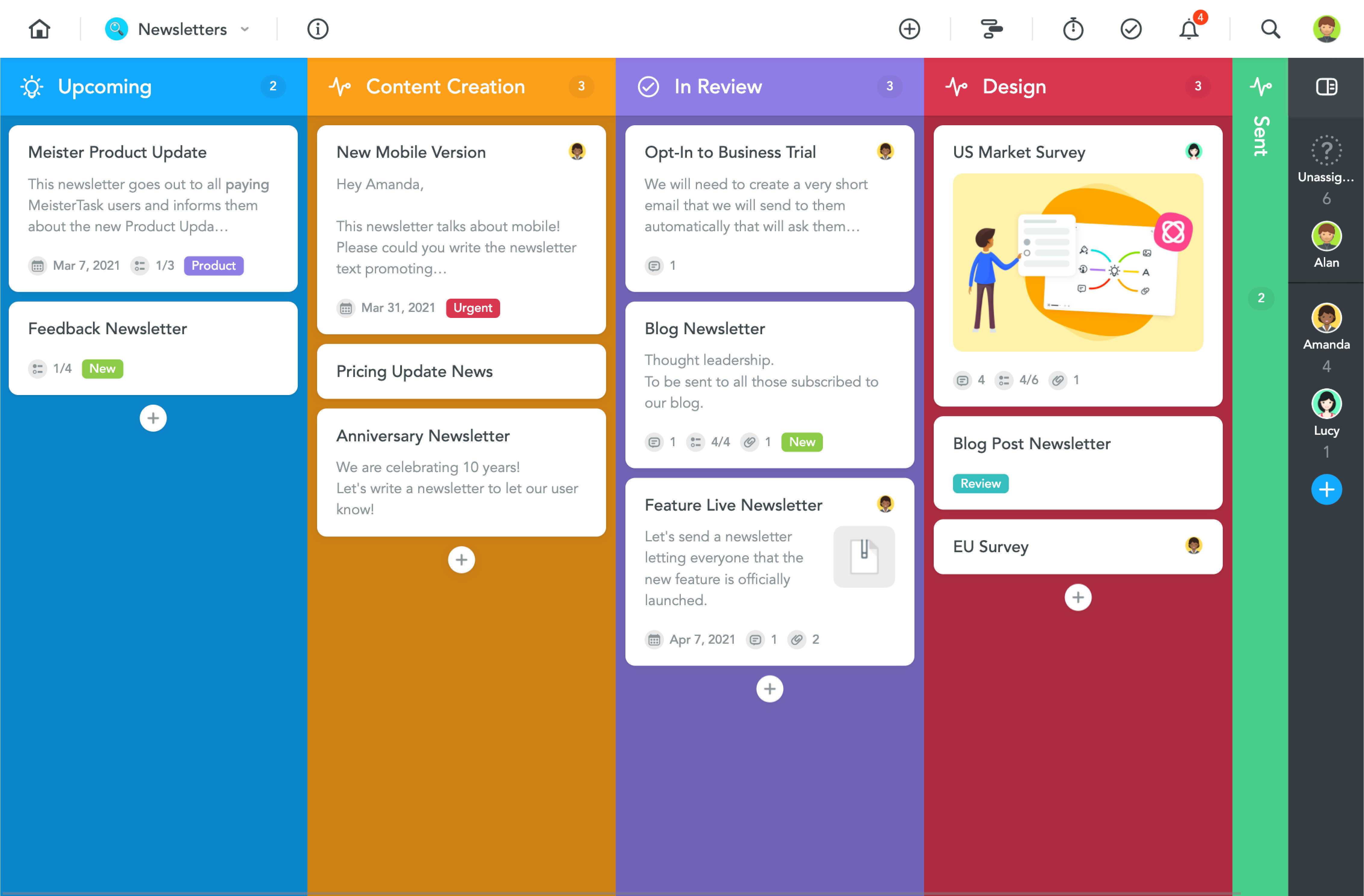 Columns and tasks are highly customizable. Not only can you change the colors and icons of each column to make them easier to distinguish between or chart progression, but you're also given a running count of the number of tasks currently in each stage. This makes it easier to spot bottlenecks and make adjustments throughout the duration of the project. You can also set a limit on the number of tasks that can be in each stage at any given time, which also helps with preventing bottlenecks and keeps the team focused on the most important tasks. Lists can also be collapsed without affecting their contents, which is another useful feature for staying focused and avoiding becoming overwhelmed with a growing pile of tasks.
When timelines shift and adjustments need to be made for multiple tasks across the board, MeisterTask makes it easy. By selecting multiple tasks, you can perform actions like adjusting due dates, changing assignees, or adding tags to the selection as a whole, rather than having to go into each task individually and change them one by one, which many project management tools still require.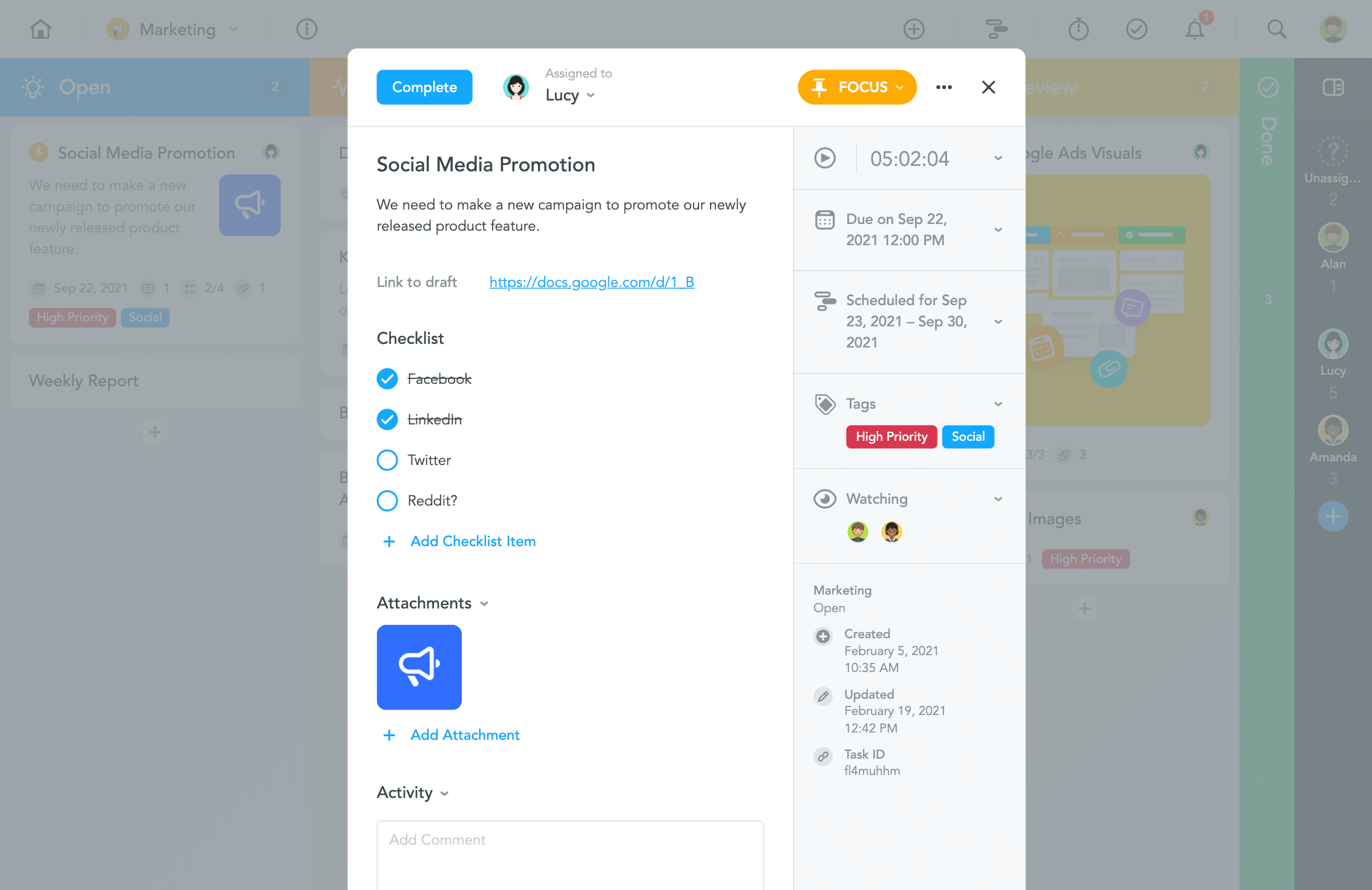 MeisterTask also makes it easy to keep track of task ownership and accountability. Each task has a single assignee, whose icon is displayed alongside the task title, so you can gauge each team member's workload at a glance. Additional team members can also be added to a task as watchers, which keeps them in the loop via notifications. The amount of time spent on each task can be tracked with a built-in timer, which updates as tasks change ownership.
MeisterTask is free to try. You can learn more and sign up here.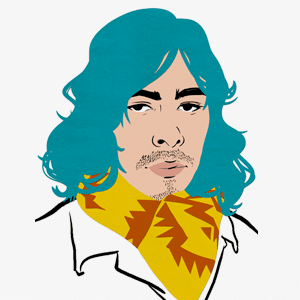 Taylor is the Managing Editor of Notes on Design. Taylor is a graphic designer, illustrator, and Design Lead at Weirdsleep.