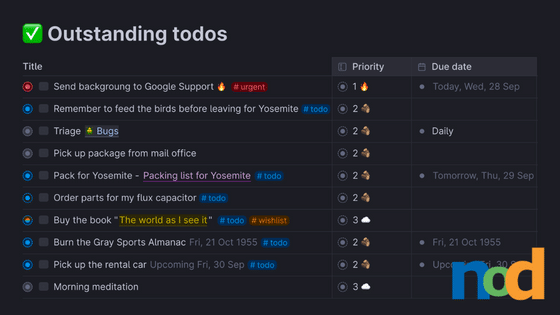 The way we take notes on our devices has undergone several generations of evolution alongside our needs in both our personal and professional lives, with the arrival of each revolutionary tool bringing with it a new level of utility and a new wave of competition looking to take its place. At present, the competition in the PKM, or personal knowledge management space, has grown to a considerable size over the past few years.
In 2018, the world was introduced to Notion, a tool that would transform the way we take notes, quickly ascending to occupy the top spot in the productivity tool space. Its familiar and user-friendly UI made it easily approachable for users of all skill levels with just the right amount of complexity and flexibility to enable more advanced users to build some truly powerful databases for all sorts of tasks and purposes. Ever since its launch, Notion has inspired a number of new apps, each building upon what made Notion successful while placing its own spin on things in a bid to capture some of the market from the most popular player in the space.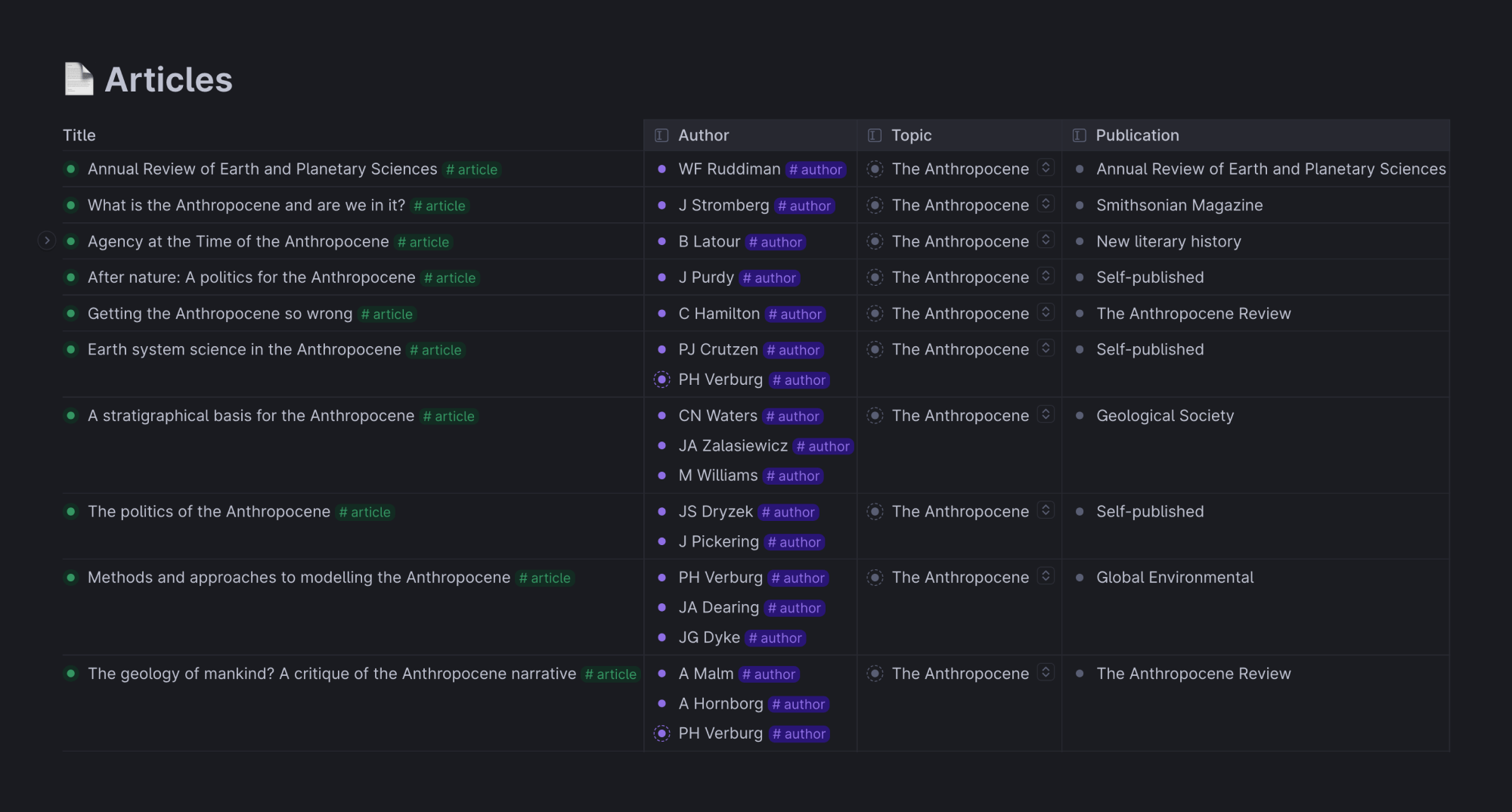 Tana is one such tool. For Notion users, the Tana UI will feel immediately familiar. Like Notion, Tana can be used for all of your daily tasks like planning, taking notes, and building lists and databases. There are a few features Tana boasts, however, that claim to give it a powerful leg up on Notion. The first of which is called Supertags.
Supertags are essentially tags that can be added to your notes that transform them into their own database, independent of the page they appear on. Supertags aim to solve the ad hoc nature of organization within tools like Notion, where databases live on a singular page and linking to external pages isn't as simple as adding a hashtag. Supertags allow users to conjure database-specific information and seamlessly keep their information linked without having to duplicate entire databases or learn specific equations. This makes it easy to work in the same way you think—leaving data points right where you need them to be in the original context they were created while allowing for easy organizational changes to take place across their various instances at a tag-wide level.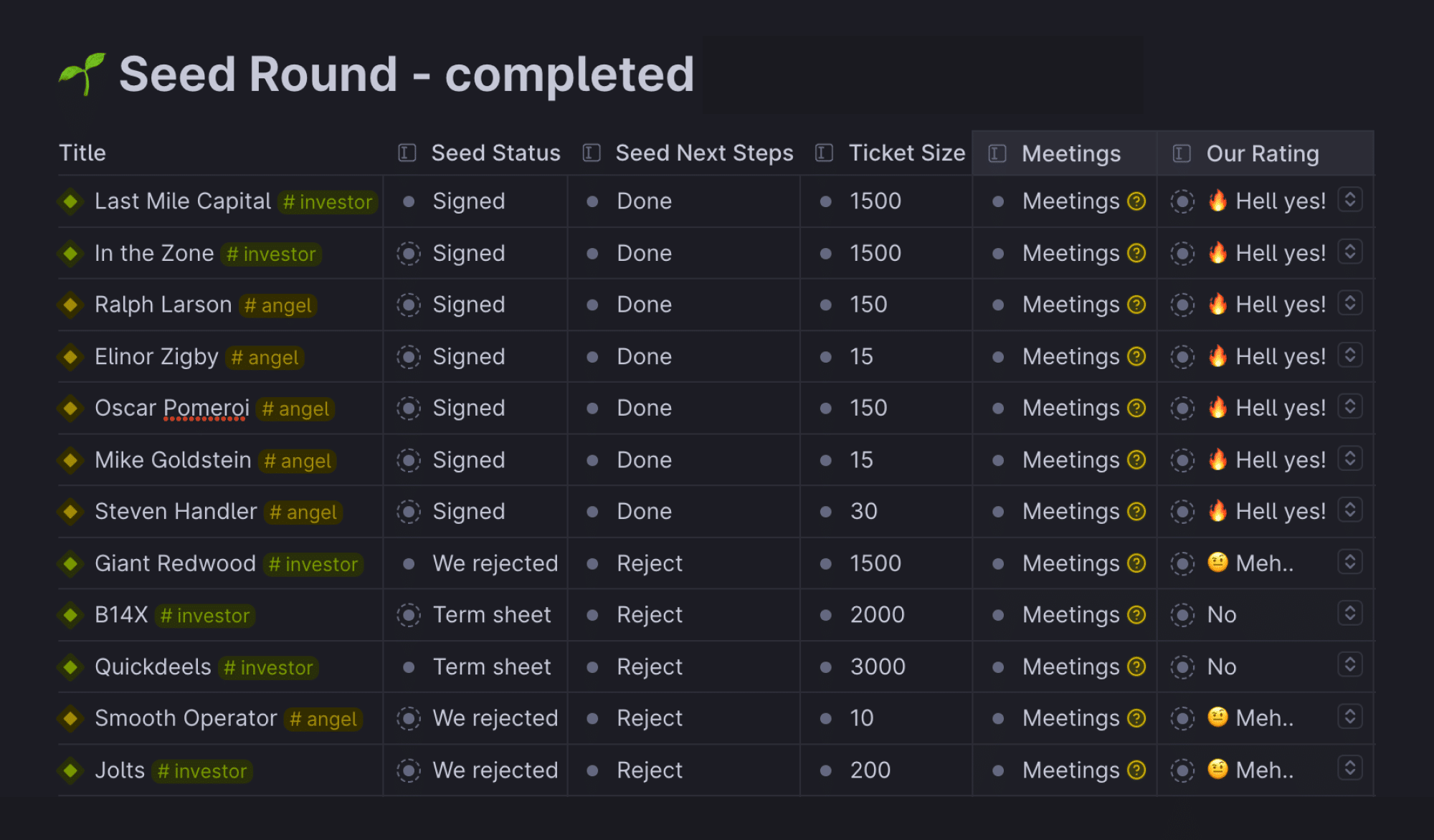 Another one of Tana's stand-out features is Tana Graph, which offers users a new way to visualize their data. Similar to the organizational philosophy of Supertags, Tana Graph collects all relevant points to your data in a graph view where you can view each individual node and their relation to others. This sort of structure gives users a more complete bird's eye view of their work than is possible via traditional folder-based structures.
Tana is currently only available for early access. You can learn more and sign up here.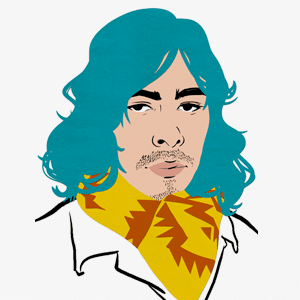 Taylor is the Managing Editor of Notes on Design. Taylor is a graphic designer, illustrator, and Design Lead at Weirdsleep.