Online Adobe Animate Course
Animate I
Want to create animations for Web sites, ads, social media, and more? There's a new game in town with Animate, Adobe's successor to its popular Flash product. In this online Adobe Animate course you'll get a thorough, hands-on intro to Animate, learning to draw and import artwork, organize it using symbols and layers, and animate it using a range of techniques from basic tweening to frame-by-frame animation. Working with a pro animator, you'll learn scaling and rotating objects, nested animations, shape tweening, and more.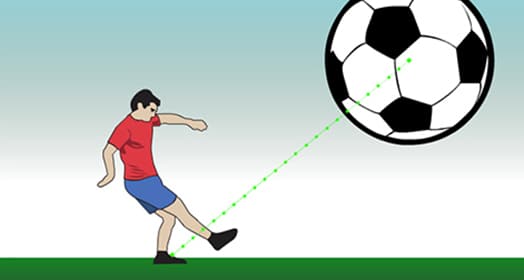 Score! with Adobe Animate
Learn the basics of 2D animation with Adobe Animate
Instructor-Led Course
Feedback from design professionals
Creative Projects
Stretch your skills, grow your portfolio
Learn at Your Own Pace
Self-paced and scheduled programs available
Course Outline
1 - Introduction to Animate
In Lesson One, you'll learn how Animate evolved and what it's used for. You'll begin with the basics: setting up a document, using drawing tools, importing different kinds of media, and learning how to keep your projects organized. You'll learn some tips and techniques for the new Paint Brush tool and cover how to manage your artwork with groups, layers, and symbols.
Project - Create a character
2 - Animation with Motion Tweening
Let's move! In Lesson Two, you'll learn how to animate graphics, starting with the basics of motion tweening, learning different ways to change the position, size, angle, and pace of an animation in Animate. We'll explore how to animate and orient objects along a motion path, animate text and add 3D effects, and add sophistication using easing and nested animations.
Project - Basic animations and storyboard
3 - Animation and Interactivity for the Web
With HTML5 Canvas and WebGL support, Animate CC was designed by Adobe to create animations "for the Web and beyond." In this lesson we'll explore animation techniques that utilize HTML5 and JavaScript to create animations. Two techniques we'll focus on are masking and frame-by-frame animation. We will also cover the basics of utilizing JavaScript snippets to give your projects interactivity, as we build an interactive slideshow.
Project - Short instructional video
Course Objectives
Students in this course can expect to learn to:
Analyze the evolution of Animate from Flash and understand the purposes of the new Animate tool.
Export their artwork to the appropriate file format: HTML5 Canvas, WebGL, MP4, or SWF.
Create vector graphics in the Animate environment using drawing tools, fills and strokes, gradients, and transformations.
Use groups, layers, and symbols to organize your artwork.
Import vector, bitmap, and audio files into a project.
Use frames and keyframes on the timeline to control when graphics appear on the stage.
Apply motion tweens to animate changes in the appearance and location of objects.
Create animations with text, nested animations, shape tweens, and masks.
Use shape tweens refined with shape hints and combined mask layers.
Use frame-by-frame animation to create basic animations including facial expressions and talking.
Create buttons to initiate and stop playback using the four button states.
Select and apply JavaScript Code Snippets to control basic interactivity.
Storyboard and plan out a short instructional video presentation.
Animate a 30-second instructional video incorporating character animation and audio.
Course Registration
Interested in this course? Scheduled enrollment options are available. Ask Admissions about taking this course as part of a degree program.
Course Level
Classes start
Registration Fee
Technology Fee
Tuition
Degree course
1.5-credit course, 7 weeks
Jan, May, Aug
$200
$50/semester
$475/credit
* Registration fees are nonrefundable after 5 days from enrollment. All tuition includes a digital materials fee for updates to course or program content.
Software and Supplies
To take this course you'll need:
Computer with Internet connection (broadband recommended.)
Adobe Animate CC2015.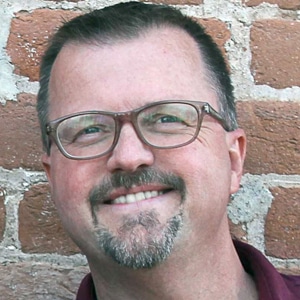 Kevin Hedgpeth
is an artist, illustrator, animator, and educator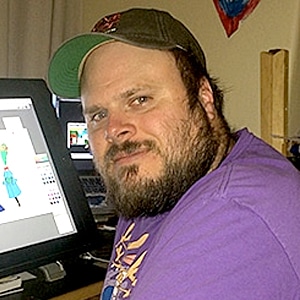 Bill Drastal
is a cartoonist and animator with game industry experience.
Course developed by Bill Drastal and Mark Waters
The instructors have top credentials and experience and are always there to offer a new perspective, as well as valuable coaching and mentoring. - Myriam Keaton, Associate Degree in Graphic Design.
Enrolling online is easy and convenient.

Chat with our knowledgeable admissions staff to select course and program options.

Complete your registration entirely online.
Did you know? You can take this course as part of an award-winning certificate or degree program.