Digital illustration is a challenging and expressive area of graphic design. With Adobe Illustrator, you can develop your unique personal style as an artist. In this online advanced digital illustration course, you'll learn professional illustration and Adobe Illustrator techniques for communicating your creative concepts. Working with a pro designer, illustrator, you'll learn approaches for creating editorial illustrations, icons, retro poster designs, 3D illustrations, and restaurant identity designs.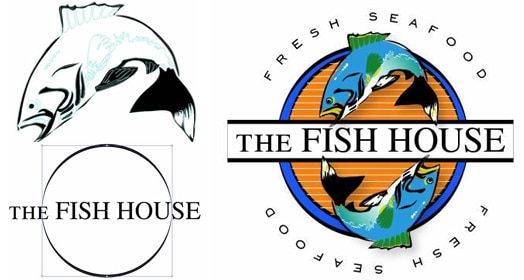 You'll soon be hooked on using Illustrator
100% online
Project-based
Instructor-led
Credit-bearing: 3 Credits
Classes start January, April, and August
Instructor(s)
The course is taught by the following instructor(s):
Course developed by: Andrew Shalat
Take this course as a standalone or as part of the following program(s):
Conceptual Composition

We will begin the course by exploring the challenge of editorial illustration. You'll explore how to define a concept, brainstorm ideas, and sketch options. Then you'll open up Illustrator and follow an illustration project that incorporates basic shapes and transformations, gradients, importing line art into Illustrator, lighting and shadow, chrome effects, iconographic shapes, and accents.

Pen Tool Studies

The Pen tool is your favorite tool, right? If not, this week we will give you a thorough workout in using this indispensable Illustrator feature. You'll begin with a fun but extended tracing project that will stretch your Pen tool prowess and give you techniques for reworking bitmap images in Illustrator. In the second half of the lesson, you'll examine the process of creating simple, iconographic illustrations (icons) that are easy to recognize in black and white at different sizes.

Color and Interpretation

Illustrators are often asked to work in retro or period styles. This session takes you back to the 1930s as you recreate a poster in the WPA style. You'll use basic lines and different Pen tool techniques to create stylized line art and enhance it with color and shading, lights and darks, and midtones. You'll set your illustration in a dramatic context and add art deco typography too.

Light, Shadow, and Perspective

The Renaissance artists captured light, shadow, and perspective in their representations of three-dimensional form. This week, we'll explore techniques for creating 3D objects and effects. First, you'll create a template for drawing objects in one-point perspective. Then you'll create an object, comparing how to simulate three dimensions through traditional highlights versus 3D effects. Finally, you'll learn how to place objects in the foreground or background of a composition, scale them proportionally using perspective lines, and add realistic shadows.

Illustration in Sequence

Sequential illustrations are like the panes in a comic strip. Each frame has some common characters, or elements, and yet each depicts a different action, or even just a continuation of an action. This week, we will focus on creating a series of related drawings, a task that an illustrator or designer is often called upon to do. By creating a character and repeating colors and other visual elements through a series of scenes, you'll create a sequence that is both consistent and varied.

Theme, Repetition, Symmetry, and Type

What good are great illustrations without a unifying theme or composition? To wrap up your course, you'll put it all together—you'll develop a theme, and using colors, symmetry, repeated elements, and type, create a unified illustration for a restaurant logo design. This lesson integrates everything you've learned in the course and explores the challenge of making imagery and typography work together.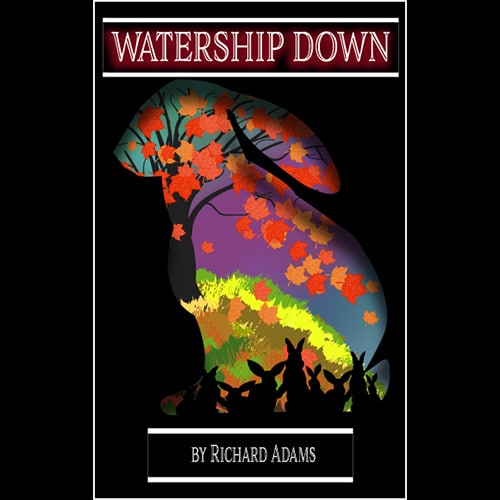 by Alicia Hernandez
What Are The Course Projects?
Challenging creative digital illustration projects include editorial illustration, icon design, retro poster design, perspective and proportion study, storyboarding, and book cover design.
What Software or Supplies Do I Need?
Computer with Internet connection.
Adobe Illustrator CC.
Basic experience in drawing and the above software.
What Will I Learn?
Students in this course can expect to learn to:
Conceive and produce editorial illustrations, icons, retro poster designs, 3D illustrations, and book title designs in Illustrator.
Develop and sketch illustration concepts to prepare them for digital creation.
Employ shape and freehand drawing tools to create complex shapes and patterns.
Experiment with gradients to create lighting and shadow effects.
Import bitmap and vector art into Illustrator and create guides for illustration.
Develop simple iconographic illustrations and shapes.
Advance proficiency in drawing or tracing using the Pen tool.
Compose illustrations inspired by 1930s era WPA-style posters.
Construct objects with 3D proportions and lighting effects and place them in perspective on a plane.
Create a sequential illustration that repeats certain features and colors over a series of frames to maintain a consistent look.
Design a symmetrical title or identity that integrates repeated graphic elements and typography.
Classes start January, April, and August
3 Credit Course
Project-Based: Exercises, Discussions, and Critiques
| Course Tuition and Fees | |
| --- | --- |
| Tuition | $510/credit |
| Registration Fee* | $200 |
| Total Course Price | $1730 |
Registration fees are nonrefundable after 5 days from enrollment. All tuition includes a digital materials fee for course content.
Course Registration Form
To register for this course, use the form below to enter your information and desired start date. An Admissions Advisor will contact you to arrange payment and provide you with an Enrollment Agreement.
Frequently Asked Questions (FAQ)
What Are The Courses Like?
Our courses are project-based. In each course you'll enjoy a series of lectures, projects, discussions, and critiques designed to stretch your creative skills, earning college credit for your completed course.
How Much Time Do I Need?
Classes start January, April, and August, and this course can be completed in a 15-week term. College credit from this course can be applied to a range of degree and certificate level programs at Sessions College.
Who Are The Instructors?
Our courses are developed and taught by our faculty of professional artists, designers, and photographers. This means that you'll learn in-demand skills, get feedback on your work, and build a portfolio of creative work.
Is Sessions College accredited?