Online Advanced Illustrator Course
Illustrator II
Adobe Illustrator puts any conceivable vector art objective at your fingertips. But most digital designers only scratch the surface of Illustrator. To make a splash, one must delve deeper. In this advanced online Illustrator course, you'll create photo-realistic illustrations, complex patterns, rich designs, and learn how to accelerate your efforts with helpful workflow features. Working with an expert instructor, build on your existing Illustrator skills and tackle high-end projects with depth, dimension, and wow-power.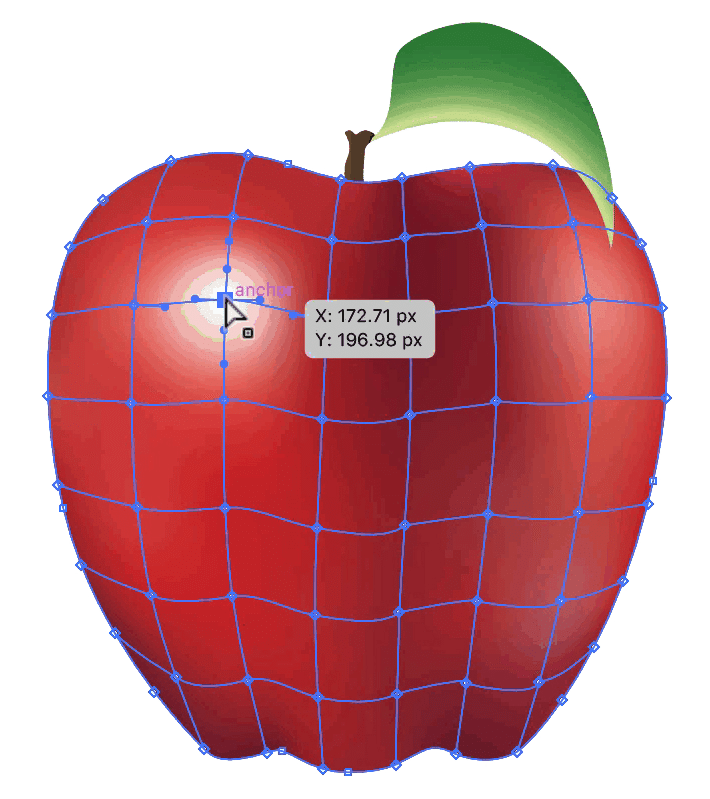 Expand your Adobe Illustrator skills in challenging projects
Instructor-Led Course
Feedback from design professionals
Creative Projects
Stretch your skills, grow your portfolio
Learn at Your Own Pace
Self-paced and scheduled programs available
Course Outline
1 - Working with Color
There's more to color in Illustrator than the fill and stroke boxes. In this lesson you'll pick up techniques for sampling colors and using swatch libraries, and learn to develop color schemes with Recolor Artwork. You'll blend colors with gradients, the Blend tool, and the Mesh tool, adding more dimension and even realism to your work, and wrap up with a look at adjusting color through special color commands.
Project - Creating a photorealistic organic subject
2 - Transparency
Sophisticated transparency techniques can make your work more multi-faceted and intriguing. Lesson Two covers techniques such as opacity masks and knockout groups, along with a detailed look at each of Illustrator's blend modes. Finally, you'll see how transparency features can be handled by your printer for accurate output.
Project - Drawing a digital device
3 - Effects and Shape Transformations
A piece of vector art can become a sophisticated 3D object with the techniques that you'll find in Lesson Three. You'll also take a thorough look at blends and effects that can randomly or precisely re-shape your Illustrator designs and amaze your viewers.
Project - Design a Product Label
4 - Masks, Compound Paths, Styles, and Perspective Drawing
This lesson tackles more ways to speed your workflow, as well as an important method for masking or framing artwork. This method is the clipping mask, key to encasing artwork within other shapes. The Graphic Styles and Appearance panels are explored, giving you greater control over the appearance of any object.
Project - Create a Map
5 - Live Paint, Brushes, & Symbols
Illustrator helps you streamline your workflow by providing the ability to customize features and quickly reuse repetitive designs or objects. First, you'll look at complex brush techniques including art and scatter brushes that can "paint" with your own designs. Next, you will discover how Illustrator allows you to create patterns with precision and ease. You'll explore symbols, an indispensable feature enabling you to reuse common elements.
Project - Invitation design
6 - Image Tracing & Creating Patterns
Adobe Illustrator makes it easy to work with other common design programs like Photoshop when taking a raster image and converting it to a vector image using Image Trace. This lesson explores how to edit traced images and apply them into overall designs. You will also learn how to create seamless patterns using multiple images and repeating patterns from simple shapes.
Project - Designing an event poster
Course Outcomes
Students in this course can expect to learn to:
Develop an enhanced Illustrator workflow using color swatch libraries and advanced color sampling.
Create photo-realistic color transitions and artwork using gradients, blends, and meshes.
Create and modify transparent objects and set up transparent documents for print output.
Apply opacity masks and blend modes to add depth and convincing lighting to photo-realistic illustrations.
Use the Extrude & Bevel, Revolve, and Map Art features to create detailed three-dimensional objects from two-dimensional illustrations.
Apply special effects to blend, distort, and manipulate existing shapes.
Manage artwork attributes efficiently and record frequently used attributes as graphic styles.
Create compound paths, fill rules, and multi-strokes for added flexibility of illustration.
Use custom and preset symbols to create patterns, manage artwork, and maintain low file size.
Use clipping masks to frame or shield areas of an illustration.
Create complex designs and seamless tiles using custom brushes and pattern fills.
Combine Illustrator with other technologies to produce optimized Web ready image files and PDFs.
Use Image Trace to create stylized vector illustrations based on bitmap images.
Course Registration
Interested in this course? Scheduled and self-paced enrollment options are available. Ask Admissions about taking this course as part of a degree or certificate program.
Course Level
Classes start
Registration Fee
Tuition
Degree course
3 credits, 15 weeks
Jan, Apr, Aug
$200
$510/credit
Vocational course
60 clock hours, 3 months access
Enroll today, start tomorrow
$50
$949
* Registration fees are nonrefundable after 5 days from enrollment. All tuition includes a digital materials fee for updates to course or program content.
Software and Supplies
To take this course you'll need:
Computer with Internet connection.
Adobe Illustrator CC.
Adobe Photoshop or equivalent program.
Basic experience in the above software.
Course developed by Michael Hamm
Enrolling online is easy and convenient.

Chat with our knowledgeable admissions staff to select course and program options.

Complete your registration entirely online.
Did you know? You can take this course as part of an award-winning certificate or degree program.