Online Advertising Management Course
Advertising Account Management
Dealing with advertising clients is a business. Do you understand how ads are sold and evaluated? In this online advertising management course, you will discover how ad campaigns are typically managed in ad agencies, learning about the different stages in a campaign and the responsibilities of different stakeholders involved, from copywriters to designers, creative directors, and account managers.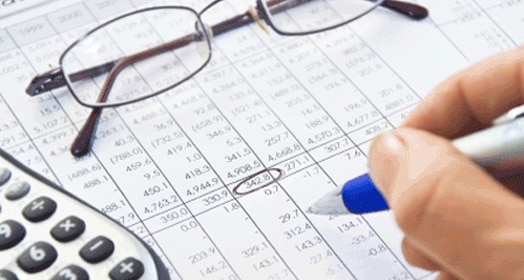 Keeping the client account on track
A practical guide to managing your advertising campaigns
Instructor-Led Course
Feedback from design professionals
Creative Projects
Stretch your skills, grow your portfolio
Learn at Your Own Pace
Self-paced and scheduled programs available
Course Outline
1 - Thinking Like an Account Person
In this lecture, you'll learn what advertising is from account team and client perspectives. You'll examine the typical concerns of advertising agencies and look at how agency and account teams are structured. Following the money, we'll also explore financial issues for advertising account teams.
2 - Bridging Agency and Client Goals
Now we'll learn how to bridge client and agency goals. Key themes include how to conduct and apply a SWOT analysis. We'll examine what integrated marketing communication really means, and learn how ad agencies research and target audiences, managing both client and internal budgets.
3 - Dealing With People and Making Decisions
The course of ad design is never easy, so in this final lecture we'll explore how to deal with organizational conflict and communicate effectively. Strategies for personnel growth, internal conflict resolution, and decision making will be discussed. We'll learn how to bring decisions to clients to build trust.
Course Outcomes
Students in this course can expect to learn to:
Research, analyze and demonstrate your understanding of advertising agency structures.
Develop a crisis plan for an advertising agency.
Research, analyze, and demonstrate your understanding of how financial statements impact advertising account service departments.
Develop a SWOT report for an advertising account.
Research, analyze, and demonstrate your understanding of ad agency decision making.
Develop a crisis plan for an advertising agency.
Apply your understanding of the principles of advertising agency management.
Course Registration
Interested in this course? Scheduled enrollment options are available. Ask Admissions about taking this course as part of a degree program.
Course Level
Classes start
Registration Fee
Tuition
Degree course
1.5-credit course, 7 weeks
Jan, Apr, Aug
$200
$510/credit
* Registration fees are nonrefundable after 5 days from enrollment. All tuition includes a digital materials fee for updates to course or program content.

Software and Supplies
To take this course you'll need:
Computer with Internet connection.
MS Word or equivalent program.
Course developed by Len Kornblau
Enrolling online is easy and convenient.

Chat with our knowledgeable admissions staff to select course and program options.

Complete your registration entirely online.
Did you know? You can take this course as part of an award-winning certificate or degree program.