Online Commercial Illustration Course
Commercial Illustration
Explore business applications for your illustration work, from editorial and commercial to advertising and marketing. In this online commercial illustration course, you will explore different genres of project work, learning how contracts and copyright work and how to represent yourself professionally and effectively.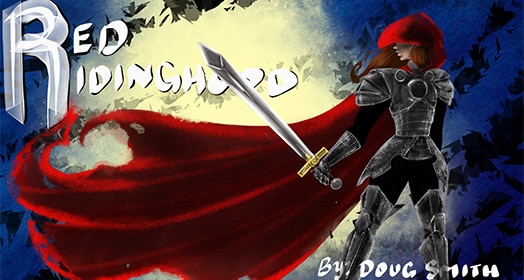 Student work by Eladia Laines
Explore exciting projects for professional illustrators
Instructor-Led Course
Feedback from design professionals
Creative Projects
Stretch your skills, grow your portfolio
Learn at Your Own Pace
Self-paced and scheduled programs available
Course Outline
1 - Who Are You as an Illustrator?
You can find the creations of illustrators everywhere. In this first lecture, we'll start you on your path to developing your personal illustration style. You'll explore different fields of illustration and learn how to apply a drawing practice to your workflow.
2 - Editorial Illustration
You're in the dentist's office, waiting. You pick up a magazine and start flipping through, not really reading, passing the time. Suddenly, a great illustration catches your eye. That's editorial illustration. In this lecture, you'll learn about the history and present landscape of editorial illustration and learn how to work with an art director's assignment.
3 - Surface Design
Designing for things can be fun for illustrators. In this lesson, we'll learn about the surface design market for illustrators, including licensing. We'll study examples of effective surface and product illustration.
4 - Character Design
Characters are an enduring subject. In this lesson, we will study the history and commercial applications of character illustration and learn methods for developing and drawing unique characters.
5 - Children's Books
In this lecture, we're going to take a short trip through the history of children's books, examine some different styles currently popular in this thriving market, explore my own story of how I illustrated a book called The Hole in the Middle, and close out with some resources for children's book illustrators.
6 - Self Promotion
Self promotion is one of the most challenging but important things as a commercial illustrator. You can be making beautiful and powerful images, but if you don't have any outlet to let the world know, you won't be discovered. In this final lecture, I'm going to show you some tips and tricks for getting your work out there: on the Web, in illustration communities, and elsewhere. Don't be afraid to be proud of yourself and your work! That's the final step in embracing yourself and a true illustration lifestyle.
Course Outcomes
Students in this course can expect to learn to:
Apply a drawing practice to your workflow and balance traditional and digital tools.
Develop time management, business, and communication skills for freelance illustration.
Construct editorial illustrations that reflect an understanding of the genre's history and function.
Work with an art director and develop an invoice for an editorial illustration assignment.
Navigate the surface design market for illustrators, including licensing.
Turn an illustration into a pattern for product design in Photosohp.
Develop and draw unique characters that reflect an understanding of the history and application of character illustration.
Develop a physical installation with a character design.
Work with rights for character designs.
Navigate the market for illustrated children's book cover design.
Develop a workflow for working with editors on book cover illustration, including adapting to different styles and concepts.
Apply strategies for developing a personal commercial illustration brand.
Develop promotional collateral for commercial illustration branding.
Course Registration
Interested in this course? Scheduled enrollment options are available. Ask Admissions about taking this course as part of a degree or certificate program.
Course Level
Classes start
Registration Fee
Tuition
Degree course
3-credit course, 15 week

Jan, Apr, Aug
$200
$510/credit
* Registration fees are nonrefundable after 5 days from enrollment. All tuition includes a digital materials fee for updates to course or program content.

Software and Supplies
To take this course you'll need:
Computer with Internet connection.
Adobe Illustrator CS6 or CC.
Basic experience in drawing and the above software.
Course developed by Aya Kakeda
Enrolling online is easy and convenient.

Chat with our knowledgeable admissions staff to select course and program options.

Complete your registration entirely online.
Did you know? You can take this course as part of an award-winning certificate or degree program.