Online Computer Technology Course
Computer Technology
To succeed in today's digital workplace, it's imperative to understand how computers work. In this online computer technology course, you'll gain a foundation in modern computer systems. The focus is on providing a basis in the computer fundamentals that every working professional should know. Students explore the conceptual framework behind computing, learning basic programming techniques, and examining some of the social issues associated with computer technology.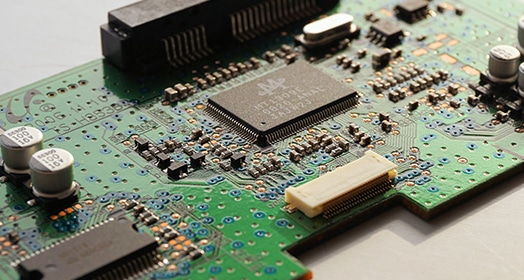 Gain a firm foundation in computer technology
Instructor-Led Course
Feedback from design professionals
Creative Projects
Stretch your skills, grow your portfolio
Learn at Your Own Pace
Self-paced and scheduled programs available
Course Outline
1 - Computer Hardware
We'll start things off in this lecture with an overview of the fascinating history of computer hardware and a look at the components of a modern computer system. In the exercise, you'll explore trends in computer systems and learn to configure computer systems for different users.
2 - Computer Software
In this lecture, we'll discuss the roles played by system software and application software, and take a close look at the software that is essential to design professionals.
3 - The Internet
Like so many others worldwide, you are very likely connect to the Internet every day. You use the Internet to send and receive emails or Twitter tweets, to browse or update Web pages, to attend online meetings, to make phone calls, to listen to or view streaming media, to make purchases, and much more. But what really is the Internet? In this lecture, we'll answer that question as well as look at how the Internet works, who invented it, how Web pages are created and displayed, and how search engines work.
4 - Data Representation
In this lecture, you will learn how such diverse data is represented in computer systems using only ones and zeroes. Once you have a good idea of how data is represented, you will take a look at two important processes relating to digital data: encryption and compression.
5 - Computer Programming
In this lecture you will get an overview of the software development process and get the chance to develop some simple programs of your own. You will learn the fundamentals of the Python programming language, a high-level, general purpose programming language that many people use as a springboard to other programming work.
6 - Social Issues in Computer Use
This lecture takes a close look at three important issues: Why, as other professions have become more open to women, has computer science remained a largely male-dominated arena? What has been the impact of digital typefaces and computer typesetting on the quality of printed materials? And, what does the ability of computers to endlessly replicate digital data mean for the intellectual property rights of the creators of that information?
Course Outcomes
Students in this course can expect to learn to:
Define what a computer is and explain the fundamentals of how it works.
Identify important milestones in the development of computer hardware, software, the Internet, and programming languages.
Define and discuss important terms and concepts in computer hardware.
Explore system configuration options for different computer users.
Define and discuss important terms and concepts in computer software.
Explain the roles played by system and application software programs.
Define and discuss important terms and concepts relating to the Internet.
Create a basic Web page and compare the features of different search engines.
Explain how computers use binary number systems to represent numbers, text, and graphic images.
Explain the benefits of data encryption and data compression on computers and how each works.
Explain how software is developed and write a basic program script.
Research and discuss social issues relating to computer technology.
Course Registration
Interested in this course? Scheduled enrollment options are available. Ask Admissions about taking this course as part of a degree program.
Course Level
Classes start
Registration Fee
Tuition
Degree course
3-credit course, 15 week

Jan, Apr, Aug
$200
$510/credit
* Registration fees are nonrefundable after 5 days from enrollment. All tuition includes a digital materials fee for updates to course or program content.

Software and Supplies
To take this course you'll need:
Computer with Internet connection.
MS Word or equivalent program.
Course developed by Debra Herman
Enrolling online is easy and convenient.

Chat with our knowledgeable admissions staff to select course and program options.

Complete your registration entirely online.
Did you know? You can take this course as part of an award-winning certificate or degree program.