Online Creativity Course
Creative Concept Development
In advertising, illustration, and design, you need to be able generate many ideas for your clients and projects. You can have all the skills in the world, but unless you can develop creative concepts, your products and content will get lost in the sea of what's out there. This online creativity course provides you a training in identifying the needs of each projects, brainstorming solutions, challenging your assumptions, and testing/evaluating your ideas until you have a winner.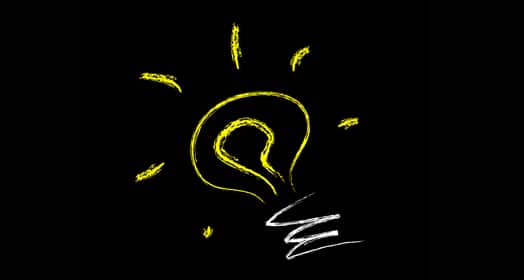 Creative tools for an artist or designer
Instructor-Led Course
Feedback from design professionals
Creative Projects
Stretch your skills, grow your portfolio
Learn at Your Own Pace
Self-paced and scheduled programs available
Course Outline
1 - Planning for Creativity
This course will be a dedicated look at how to get the most out of the creative concept development process. We'll start Lecture One with strategies for meeting clients, developing briefs, and researching using techniques like a brand matrix. Then we'll move onto brainstorming and getting the most out of our creative environments.
2 - Inspirations, Brainstorms, and Solutions
We've all heard of writer's block, but what about designer's block? Spring boarding the design inspiration process starts by simply putting one foot in front of the other. There are many things you can do to help ignite the process and set your creative brainstorming on fire, and in this lecture we're going to try to ignite a few!
3 - Keeping the Design Process Fresh
In this lecture, we'll look at the steps of the design process in depth. We're going to learn techniques for editing, reviewing, and refining creative concepts in ways that keep things exciting by challenging assumptions and promoting fresh thinking.
4 - Concept Presentation
It's essential that your presentations convey all of the key elements of your concept to the client so there are no surprises down the road that might stop the process in its tracks. This balance is why concept presentation is just as much of an art as concept development, and we're going to spend this lecture exploring some techniques to help you make sure you can communicate how great your great ideas really are!
5 - Workflow and Revision
At this point in your studies, you've worked on a lot of projects already, and in terms of technical skills, you've got a pretty big toolbelt. We're going to use this lecture to discuss how to chisel our process. Specifically, how to develop efficient workflows, gather and combine collateral, test and revise, and skillfully hear and apply feedback.
6 - Final Design and Production Launch
In this lecture, we're going to look at how to deal with the final stages of the design process and how to prepare a successful launch, one that really brings your concept to life and helps it live for a long time.
Course Outcomes
Students in this course can expect to learn to:
Apply strategies for creative meetings with clients.
Craft an effective design brief and incorporate required collateral into your creative projects.
Make a brand matrix.
Identify techniques for audience research that mitigate perspective bias.
Identify your ideal creative environment needs.
Beneficially incorporate different strategies for brainstorming into project development.
Apply steps for reviewing and editing creative concept content that challenge assumptions.
Apply an editing checklist to a project concept.
Create effective concept presentations in different types, styles, and formats.
Plan concept development workflows and schedules and overcome challenging workflows.
Test and revise roughs by skillfully receiving and applying feedback.
Troubleshoot the final design stages and plan for implementation issues before a concept launch.
Skillfully launch and follow up with concepts, including applying post-project debriefings.
Rebrand a client with a creative brief, brainstorm presentation, goal map, concept presentation, and final project (either a Web site or a suite of print collateral).
Course Registration
Interested in this course? Scheduled enrollment options are available. Ask Admissions about taking this course as part of a degree program.
Course Level
Classes start
Registration Fee
Tuition
Degree course
3-credit course, 15 week

Jan, Apr, Aug
$200
$510/credit
* Registration fees are nonrefundable after 5 days from enrollment. All tuition includes a digital materials fee for updates to course or program content.

Software and Supplies
To take this course you'll need:
Computer with Internet connection.
Adobe Photoshop, InDesign, and Illustrator
Basic experience in the above software packages
Course developed by Kristen Becker
Enrolling online is easy and convenient.

Chat with our knowledgeable admissions staff to select course and program options.

Complete your registration entirely online.
Did you know? You can take this course as part of an award-winning certificate or degree program.