Professional designers make choices informed by the present and the past. In this online design history course, you'll explore design movements from the early 20th century through today and gain experience in research, idea-building, and production of creative concepts. Working with an experienced art director, you'll learn how to use historical knowledge and cultural awareness as a springboard for your contemporary design projects.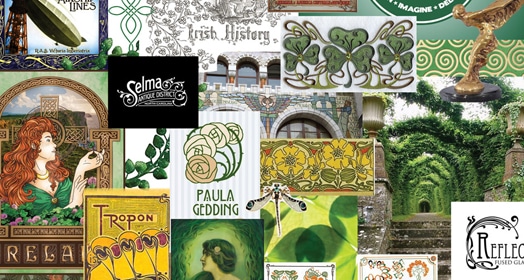 100% online
Project-based
Instructor-led
Credit-bearing: 1.5 Credits
Classes start January, April, and August
Instructor(s)
The course is taught by the following instructor(s):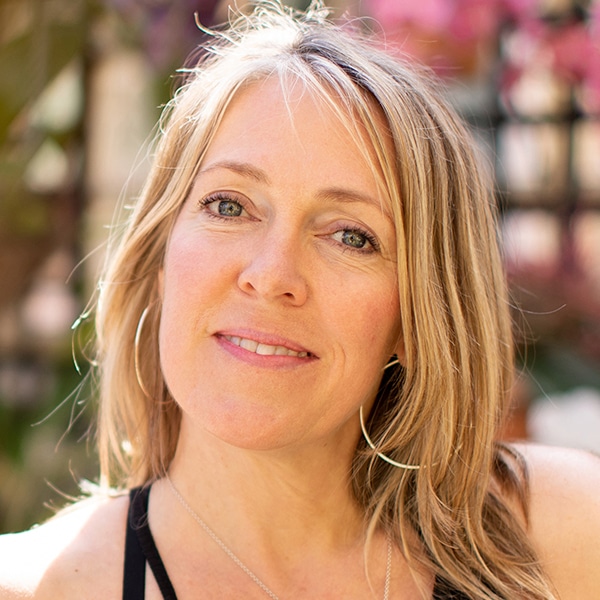 Kristen Becker is an educator, graphic designer, and entrepreneur specializing in e-commerce.
LEARN MORE
Course developed by: Joss Parsey
Take this course as a standalone or as part of the following program(s):
History and Timeline

The course begins with an exploration of the importance of research in the graphic design field. You'll learn why research is instrumental to good design, and explore historical art movements, starting with Art Nouveau. Movements and key artists are examined through the 20th century, and visual parallels are drawn between art movements.

Fields in Graphic Design

Graphic design is a large field, with numerous sub-fields and niches. You will explore major areas, such as poster, book, magazine, and album design, as well as smaller niches such as stamp, currency, and ticket design. We will analyze historical design trends and inspirations, and their effect on modern pieces. Past and present magazine covers illustrate how art movements affect design.

Research and Inspiration

Finally, having accrued inspiration amongst a host of interesting art movements, you will learn how to apply that inspiration to current projects. Research is an integral aspect of graphic design, and cross-cultural research is of particular importance to avoid embarrassing gaffs. The course will wrap up with case studies of research-intensive projects and peeks into top designers' processes.
What Are The Course Projects?
This course will challenge you to research professional practices and historical trends in design show the inspiration of these influences in a design project.
What Software or Supplies Do I Need?
Computer with Internet connection.
Microsoft Word or equivalent application.
Adobe Photoshop and Illustrator or equivalent programs
Basic experience in the above software.
What Will I Learn?
Students in this course can expect to learn to:
Appreciate the role of research and history in today's graphic design world.
Identify the origins of modern graphic design including Art Nouveau and other early 20th-century movements, artists, and designers.
Identify major graphic design genres and their historical foundations including poster, book, magazine, and album design.
Identify historical contributions to typography and to niche design genres.
Effectively research specific graphic design movements and use them as design inspiration.
Create an inspiration board that reflects a specific topic and movement.
Identify methods for researching design projects and identifying cross-cultural differences.
Use case studies to identify research and influence methods used by today's designers.
Emulate a historical designer through research and completion of a detailed design project.
Classes start January, April, and August
1.5 Credit Course
Project-Based: Exercises, Discussions, and Critiques
| Course Tuition and Fees | |
| --- | --- |
| Tuition | $510/credit |
| Registration Fee* | $200 |
| Total Course Price | $965 |
Registration fees are nonrefundable after 5 days from enrollment. All tuition includes a digital materials fee for course content.
Course Registration Form
To register for this course, use the form below to enter your information and desired start date. An Admissions Advisor will contact you to arrange payment and provide you with an Enrollment Agreement.
Frequently Asked Questions (FAQ)
What Are The Courses Like?
Our courses are project-based. In each course you'll enjoy a series of lectures, projects, discussions, and critiques designed to stretch your creative skills, earning college credit for your completed course.
How Much Time Do I Need?
Classes start January, April, and August, and this course can be completed as part of a 15-week term in 8 weeks. College credit from this course can be applied to a range of degree and certificate level programs at Sessions College.
Who Are The Instructors?
Our courses are developed and taught by our faculty of professional artists, designers, and photographers. This means that you'll learn in-demand skills, get feedback on your work, and build a portfolio of creative work.
Is Sessions College accredited?