Online Infographics Course
Technical Illustration and Infographics
Information design is the practice of creating visual presentations that communicate information for the purpose of instruction. In this online infographics course, you'll explore approaches and concepts in technical illustration and infographics. Working with a skilled illustrator, you'll learn methods for creating instructional illustrations that communicate clearly and effectively.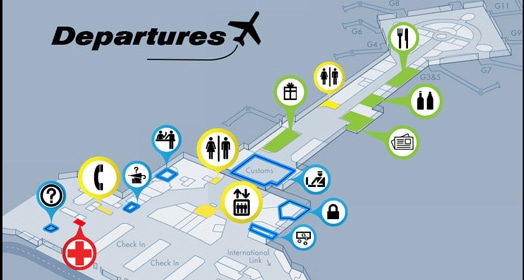 Student work by Julie Finch
Data representation and information design for illustrators
Instructor-Led Course
Feedback from design professionals
Creative Projects
Stretch your skills, grow your portfolio
Learn at Your Own Pace
Self-paced and scheduled programs available
Course Outline
1 - The Illustration of Information
What is information design, and what makes it successful or unsuccessful? In this first lecture you'll learn principles for information design: efficiency and clarity.
2 - Visualizing Data
Data are numbers that record our activity and identities in real life. They detail how we live, how we die, how we eat, how we love, and so many other endeavors. Here we'll explore the conventions of common graphical forms.
3 - Clarifying Visual Information
In this lecture, you're going to learn about various methods to focus the viewer's attention on what is important. We can make the most stunning infographic in the world, but if the viewer isn't actually seeing the pertinent information, our infographic turns back into a regular graphic.
4 - Structure, Spatial Relationships, and Scale
When a reader needs to understand a complicated structure or the layout of an area, a visual diagram works best. In this lecture, you'll learn the basics of making visual diagrams, exploring strategies for revealing structure, showing interiors, depicting details, and rendering scale.
5 - Teaching a Process
Showing a process with infographics puts a temporal sequence of events into one that is arranged spatially. In this lecture, you're going to learn how to use make these kinds of infographics that teach procedures clearly and effectively.
6 - Illustrating Narrative
When we make infographics and technical illustrations, the reality is that we integrate all of these components to explain different kinds of information. In this final lecture we will deal with principles for building narrative infographics and peek at the future of technical illustration.
Course Outcomes
Students in this course can expect to learn to:
Produce a series of infographics that are easily understood, accurate, and creative.
Create effective, well-designed, attractive graphs in Adobe Illustrator, with consistency in style.
Construct data visualizations that are easily understood, accurate, and creative.
Render effective and attractive presentations combining illustrations and words.
Create illustrations with at least one human figure in a relevant style.
Apply an understanding of the principles of abstraction, visual hierarchies, and iconography in your work.
Apply an understanding of the principles of structure, spacial relationships, and scale in your work.
Produce effective and attractive infographics that combine illustrations and words to explain a process.
Apply an understanding of the principles of narrative in your work.
Course Registration
Interested in this course? Scheduled enrollment options are available. Ask Admissions about taking this course as part of a degree program.
Course Level
Classes start
Registration Fee
Tuition
Degree course
3-credit course, 15 week

Jan, Apr, Aug
$200
$510/credit
* Registration fees are nonrefundable after 5 days from enrollment. All tuition includes a digital materials fee for updates to course or program content.

Software and Supplies
To take this course you'll need:
Computer with Internet connection.
Adobe Illustrator CS6 or CC.
Basic experience in drawing and the above software.
Course developed by Russell Chun
Enrolling online is easy and convenient.

Chat with our knowledgeable admissions staff to select course and program options.

Complete your registration entirely online.
Did you know? You can take this course as part of an award-winning certificate or degree program.