In this second individualized course, you will research, develop, and present projects that support your portfolio and career goals. You will develop a project plan with your instructor, then fulfill it as you continue to analyze, evaluate, and synthesize design theories and integrate them into your well-considered and compelling project(s). Your class grade will be based not only on the quality of your work but also on your ability to meet deadlines, effectively finalize your designs, and present your work.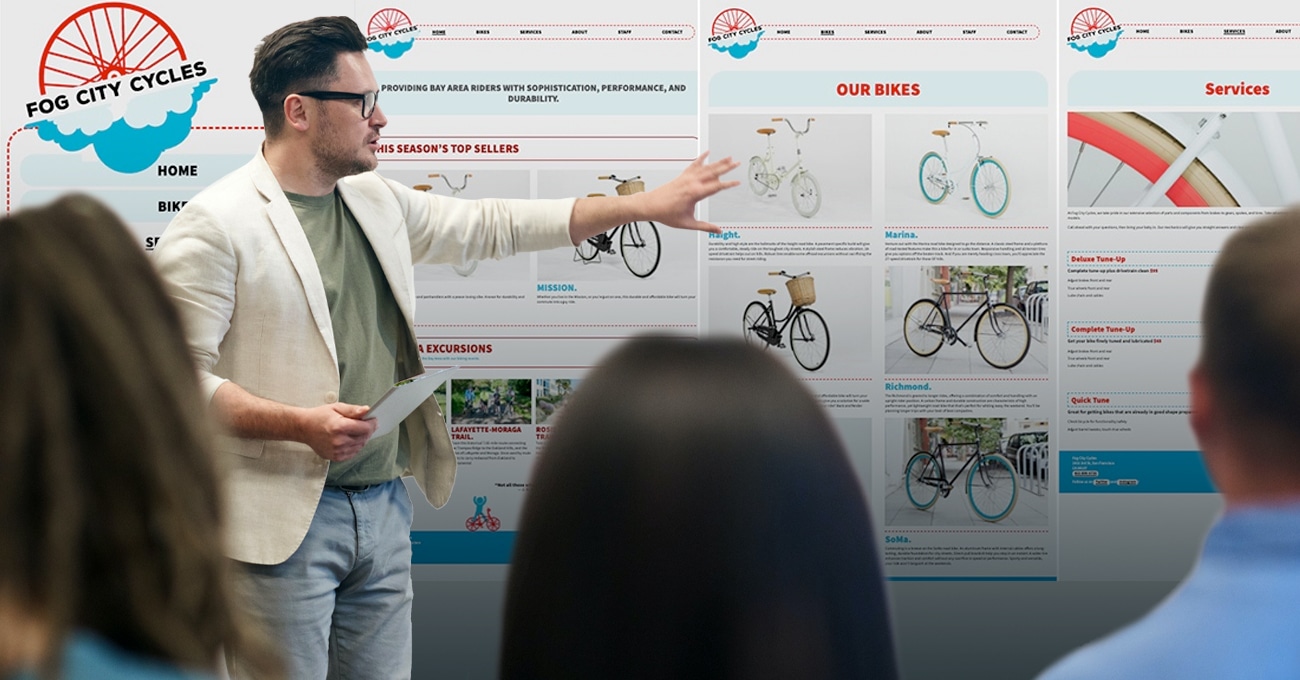 Give your projects wow power
100% online
Project-based
Instructor-led
Credit-bearing: 3 Credits
Classes start January, April, and August
Instructor(s)
The course is taught by the following instructor(s):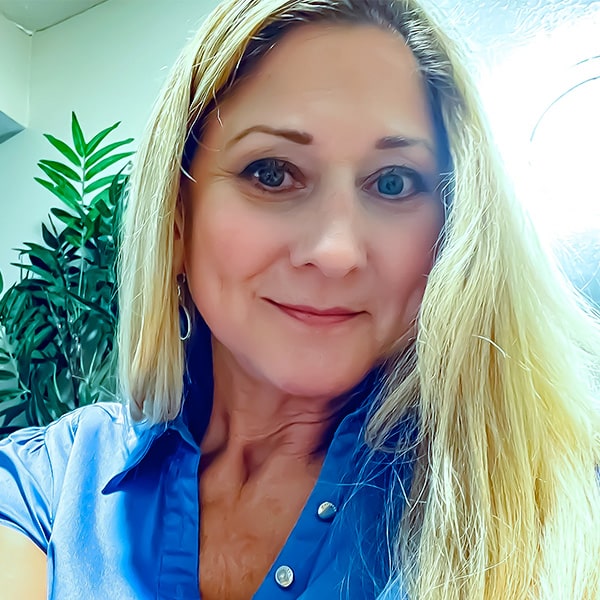 Dr. Tamara Pavlock is a designer dedicated to inspiring learning, art and creative thinking, and student success.
LEARN MORE
Course developed by: Dr. Meryl P. Epstein
Take this course as a standalone or as part of the following program(s):
What Direction to Pursue?

We'll explore potential directions to consider when deciding what project to produce during this course.

Industry Trends

Let's examine current industry trends as well as what futurists are predicting. Then how to connect this information to your career path and preparation.

Design Niches

Let's consider potential niches in the design field and see which options are aligned with your professional and creative goals.

Remaining Resilient

We'll discuss what psychological tools a professional needs to remain resilient in order to continue to move forward even when facing challenges.
What Are The Course Projects?
Students will undertake a multi-faceted design project during the course of the semester. Students can develop a portfolio project that meets their portfolio needs, engage in a passion project that is complementary to their portfolio, or select one of three trending design projects.
What Software or Supplies Do I Need?
Computer with Internet connection.
Adobe Photoshop, Illustrator, and InDesign CC.
What Will I Learn?
Students in this course can expect to learn to:
Analyze, evaluate, and synthesize design industry trends and artistic styles when exploring and researching the work of graphic designers and other creatives.
Professionally present research and creative concepts in alignment with the course content, creative brief, project criteria/expectations, and presentation guidelines.
Actively and professionally participate in class discussions/meetings, constructively assess the work of your peers, and enhance your creative work based upon feedback.
Demonstrate effective and efficient use of your digital and traditional design and sketching skills, and other image making skills to create quality portfolio ready pieces.
Effectively conceptualize, create, finalize, and present a multi-faceted design project based upon research, with consideration of the following (where applicable): industry trends, strategic marketing strategies, effective use of social media and other promotional venues, production planning with consideration for design principles such as composition, layout, color, and typography.
Apply and demonstrate technically proficient digital illustration/image making/page layout skills utilizing appropriate software such as Adobe Illustrator, Photoshop, and InDesign.
Classes start January, April, and August
3 Credit Course
Project-Based: Exercises, Discussions, and Critiques
| Course Tuition and Fees | |
| --- | --- |
| Tuition | $510/credit |
| Registration Fee* | $200 |
| Total Course Price | $1730 |
Registration fees are nonrefundable after 5 days from enrollment. All tuition includes a digital materials fee for course content.
Course Registration Form
To register for this course, use the form below to enter your information and desired start date. An Admissions Advisor will contact you to arrange payment and provide you with an Enrollment Agreement.
Frequently Asked Questions (FAQ)
What Are The Courses Like?
Our courses are project-based. In each course you'll enjoy a series of lectures, projects, discussions, and critiques designed to stretch your creative skills, earning college credit for your completed course.
How Much Time Do I Need?
Classes start January, April, and August, and this course can be completed in a 15-week term. College credit from this course can be applied to a range of degree and certificate level programs at Sessions College.
Who Are The Instructors?
Our courses are developed and taught by our faculty of professional artists, designers, and photographers. This means that you'll learn in-demand skills, get feedback on your work, and build a portfolio of creative work.
Is Sessions College accredited?