Can you hear Sundance calling? In this online video production course, you'll learn the basics of planning and shooting videos. You'll learn how to control your video camera, execute different kinds of shots, and maintain continuity in your projects. Working with an expert instructor, you'll gain experience in shooting different kinds of videos, focusing on storytelling, production planning, and sound editing, with the ultimate goal of telling stories that move audiences. This course will empower you with the knowledge to tell compelling stories for news, corporate video, and social media.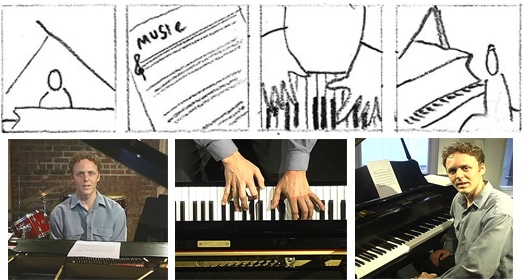 Creating an instructional video
100% online
Project-based
Instructor-led
Study at your own pace
Complete this course in 6-8 weeks
Instructor(s)
The course is taught by the following instructor(s):
Course developed by: Alyson Titkemeyer
Take this course as a standalone or as part of the following program(s):
Using Your Video Camera

What are all those buttons for? They're not just for decoration. Understanding how your video camera works can help you get better results from your digital video projects. This first week, you'll learn how to adjust the white balance, aperture, shutter speed, and focus in your video camera in order to improve the quality of your digital images.

Shooting Techniques

To help you develop confidence with your camera, you'll explore the important role of continuity in video storytelling and learn how common shot types are used in video production. With reference to cases studies you'll learn principles for maintaining continuity in video sequences and tips for framing shots.

Pre-Production

Pre-production is an essential step in any small budget movie or documentary piece. In fact, the smaller the production, the more creative planning is required. This session we will guide you through some of the essentials for success on a shoestring: location planning and scouting, props, wardrobe, and sets, working with talent, and basic lighting setups. A case study based on an instructional music video explores every aspect of the planning process.

Modes of Storytelling

There are many different stories, and many ways of telling a story. Lesson Four explores some of the main styles and genres that influence film makers working in documentary and real life formats. To create live documentaries, you'll learn tips for setting up interviews and examine some important genres including cinema verite, nature/wildlife, hidden camera, video diaries, instructional videos, and music videos. You'll learn how to analyze the structure of a dramatic story and examine how to use visual communication and storyboarding in your projects.

Recording Sound

Since the days of the "talkies," recorded sound has been essential in movie making. And in fact, poor sound is one of the most obvious indicators of an amateur video. This week, you'll explore the various kinds of sound you can use in your video projects. You'll learn the purpose of the elements in a soundtrack: natural sound, dialogue, voiceover, sound effects, ambient sound, and music and learn the basics of recording sound using commonly available mics.

The Big Picture

These days, you can shoot a video on your own. You can write it, shoot it, and star in it. And on a small budget production, you may find yourself doing a whole lot more. We will conclude the course with an exploration of some inspirational examples of video storytelling on budgets big and small.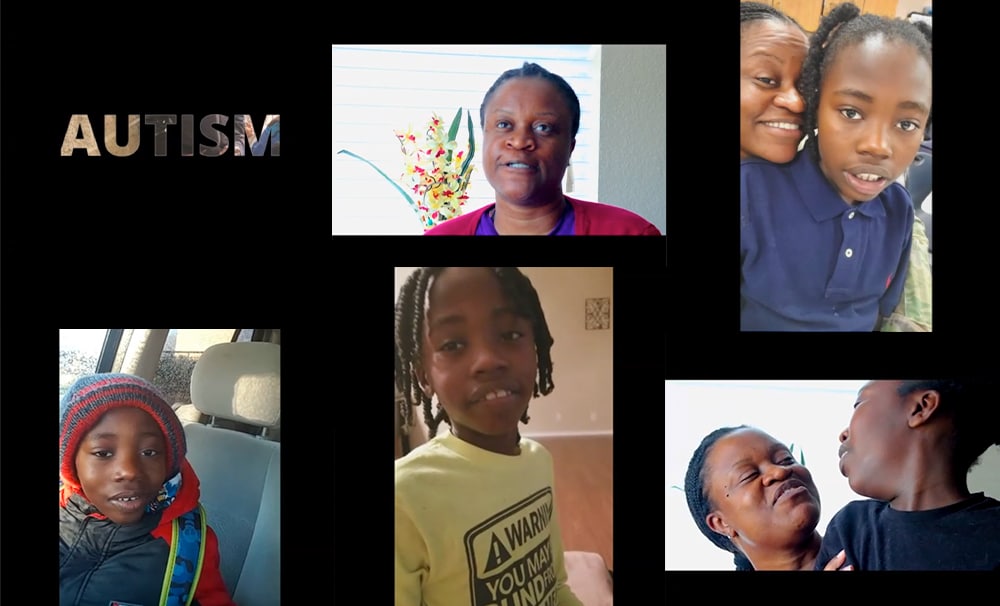 by Valeta Sanders
What Are The Course Projects?
Complete a range of exciting course projects including camera studies, shot and composition techniques, instructional video, short documentary movie, "sight and sounds" movie, and persuasive short.
What Software or Supplies Do I Need?
Computer with an Internet connection (broadband recommended).
Adobe Premier or equivalent program.
Access to a digital video camera and ability to connect it to a computer to capture footage.
What Will I Learn?
Students in this course can expect to learn to:
Develop an understanding of the digital video production process: pre-production, shooting, editing, and post-production.
Manipulate white balance, aperture, shutter speed, and focus in a video camera to optimize the picture quality in video images.
Utilize different shot types including the wide shot, establishing shot, long shot, medium shot, close up, point-of-view, and over-the-shoulder.
Utilize different camera movement techniques including static, hand-held, tracking, dolly, pan, tilt, and zoom shots.
Carry out basic pre-production tasks, including location planning and scouting, props, wardrobe, and sets, working with talent, and basic lighting setups.
Explore various concept and direction styles ranging from scripted narrative and live documentary movie-making traditions.
Script and storyboard a short narrative sequence.
Record different types of synchronous and non-synchronous sound for video, including dialog, sound effects, natural sounds, music, and voiceover.
Utilize basic editing techniques for video post-production and prepared movies for distribution via disk or the Web.
Enroll today, start tomorrow
Study at your own pace
Complete within 3 months
| Course Tuition and Fees | |
| --- | --- |
| Tuition | $949 |
| Registration Fee* | $50 |
| Total Course Price | $999 |
Registration fees are nonrefundable after 5 days from enrollment. All tuition includes a digital materials fee for course content.
Course Registration Form
To register for this course, use the form below to enter your information and desired start date. An Admissions Advisor will contact you to arrange payment and provide you with an Enrollment Agreement.
Frequently Asked Questions (FAQ)
What Are The Courses Like?
Our courses are project-based. There are no set logins, so you can study at your own pace. In each course you'll complete a series of lectures and projects designed to stretch your creative skills.
How Much Time Do I Need?
This course can be completed in 60 hours or less. You'll have three months from enrollment to complete the course studying at your own pace. Extensions are available for those who need more time.
Who Are The Instructors?
Our courses are developed and taught by our faculty of professional artists, designers, and photographers. This means that you'll learn in-demand skills, get feedback on your work, and build a portfolio of creative work.
Is Sessions College accredited?