Web Design Capstone Project
Web Design Capstone Project
The Web Design capstone project is a complete client project in Web design, from concept to the final presentation of a series of client pieces. Students work closely with the department head using a full project brief to create information design concepts, a complete Web site and associated graphics, and a banner advertisement. The project is executed in three stages with feedback and a discussion at each stage. Students are expected to discuss, present, and critique their work with the highest level of professionalism, and implement research strategies that contribute to the overall finished project.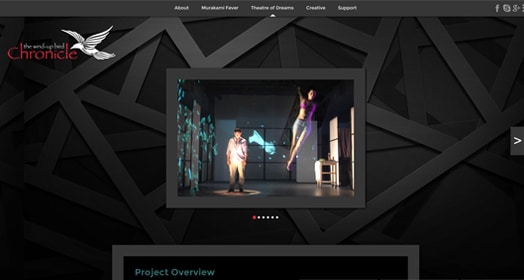 Create a responsive Web site for a theater group
A portfolio project for Web Design majors
Instructor-Led Course
Feedback from design professionals
Creative Projects
Stretch your skills, grow your portfolio
Learn at Your Own Pace
Self-paced and scheduled programs available
Course Outline
1 - Choosing a Client/Site Planning and Architecture
You will begin the project with some site planning and architecture and a rough marketing concept, all of which you will submit for initial feedback.
2 - Site Design Elements
You will later produce a mood board demonstrating your color palette, type choices, and image choices, plus a home page mockup design and a marketing plan and ad design.
3 - Creating Your Final Deliverables
Optimize your graphics and create a complete Web site, with interactivity usability testing. You are expected to present your final work professionally and write a presentation that details your thought process and design techniques.
Course Objectives
Students in this course can expect to learn to:
Research design concepts for a Web site and marketing campaign for a multimedia theater production. Your research should show evidence of the kind of competitive research required to build professional sites.
Present URLs from relevant inspirational or competitive Web sites as references along with a written analysis and explanation of how they will contribute to your concept.
Develop and present a site map and home page wireframe for a multimedia theater production site.
Develop and present a concept for promoting the client's event.
Demonstrate the ability to work with instructor feedback to refine your initial design concept.
Prepare a distinctive color palette for the Web site project based on the principles of color harmony. Your work should exhibit a sophisticated use of color and contrast, the ability to research colors that are appropriate for the client and project.
Research and present appropriate typefaces and typography for the Web site project, demonstrating the ability to organize text into a clear, readable information hierarchy in page layouts while using display type for impact and expression.
Edit and enhance images provided for the Web site project using color correction, retouching, silhouetting, collage, illustration, or other techniques depending on concept.
Develop and present a mockup for the Web site home page.
Develop and present a detailed marketing plan and at least one visual advertising design.
Demonstrate the ability to work with instructor feedback to refine color, imaging, typography, page layout, and advertising work.
Prepare and optimize a complete range of final graphics for the Web site project representing a good understanding of the design goals in creating different kinds of Web page visuals.
Develop and publish the Web site using standards-compliant HTML and CSS and implement interactive features using JavaScript, and/or other approaches.
Conduct and present basic usability testing on the site and correct any issues. Your work should show the ability to design professional-level Web page layouts with attention to usability principles: consistent navigation, clear visual hierarchy, and intuitive interface design.
Demonstrate the ability to work with instructor feedback to refine your graphic and Web design work.
Conduct a written presentation of an entire project that demonstrates critical thinking ability, professional project presentation skills, and the ability to develop/explain your creative process.
Create a complete project that exhibits a competence in using a professional design process for Web design including competitive research, mood boards, site maps and wireframes, color design and imagery, development of CSS layouts, interactive features, and basic usability testing.
Course Registration
Interested in this course? This course is available to students enrolled in the Associate of Occupational Studies program.
Software and Supplies
To take this course you'll need:
Computer with Internet connection.
Adobe Photoshop, Illustrator, and Dreamweaver or equivalent programs.
HTML, CSS, and JavaScript experience and familiarity with the above software.
An account with an ad-free Web hosting service.
Course developed by Piper Nilsson
Very exciting and engaging course! I liked the application of all things I've learned, not just in web design but from my previous studies in digital media as well.
Austin Verburg, Associate Degree in Web Design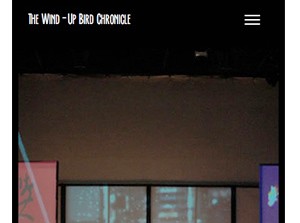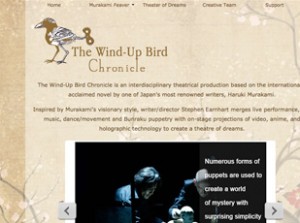 Enrolling online is easy and convenient.

Chat with our knowledgeable admissions staff to select course and program options.

Complete your registration entirely online.
Did you know? You can take this course as part of an award-winning certificate or degree program.