Sessions College Director Appointed to Arts and Culture Commission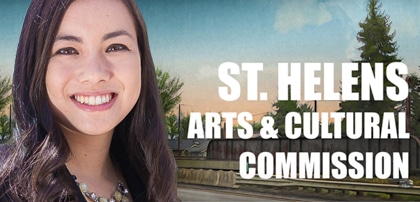 Tempe, February 14th
Kimberly O'Hanlon, a Director of Admissions at Sessions College for Professional Design (sessions.edu) has been appointed to the Arts and Culture Commission of St. Helens, Oregon.
The St. Helens Arts and Culture Commission is a volunteer civic organization dedicated to encouraging opportunities for recognition of art and culture in St. Helens, a city located 30 miles north of Portland.
Ms. O'Hanlon has served as Director of Admissions and Marketing at Sessions College, a fully online school of visual arts, for six years. A trained graphic designer, Kim looked for opportunities to pursue her passion for volunteer and community arts work when she relocated to St. Helens, Oregon.
An opening for a volunteer board member for the St. Helens Arts and Cultural Commission presented the perfect opportunity for O'Hanlon to apply her design training and contribute to her new community. "Community art enhances the "soul" of a place," says O'Hanlon. "It enhances local awareness and gives us pride in what makes each place and its people special."
The St. Helens Arts and Culture Commission serves its community through a wide range of public art initiatives and events. The most notable recent Commission project is the Gateway Sculpture, a sculpture featuring two 22-foot tall metal obelisk lanterns created by Portland artist Suzanne Lee.
The Commission also fosters arts engagement from small to large scale, art workshops, and community art events.
The first Commission project Ms. O'Hanlon will be involved in is a Branding and Wayfinding plan, an effort to draw visitors from a highway to the downtown riverfront district. The project goal is to create signage system addresses the needs of all users, whether traveling by foot, bicycle, car, or transit.
"We have a longstanding commitment hiring experienced designers like Kim to our Admissions team," comments Sessions CEO Doris Granatowski. "We're thrilled that she's getting the opportunity to make a difference in the creative community of St. Helens."
The St. Helens Arts & Cultural Commission encourages opportunities for recognition of art and culture in the community.
Sessions College is an online school of visual arts offering degree and certificate programs in Graphic Design, Web Design, Illustration, Photography, and more. An online Fine Arts Certificate offers thorough training in drawing and painting.
Back to The Newsroom