Outstanding Graduate Awards 2020
An avid hiker, mountain biker, and world traveler, Kristy enrolled at Sessions College in Fall 2019. Studying on a full-time schedule, Kristy earned Undergraduate Certificate credentials in Graphic Design and Advertising Design, and was a frequent flyer on our Honor Roll list.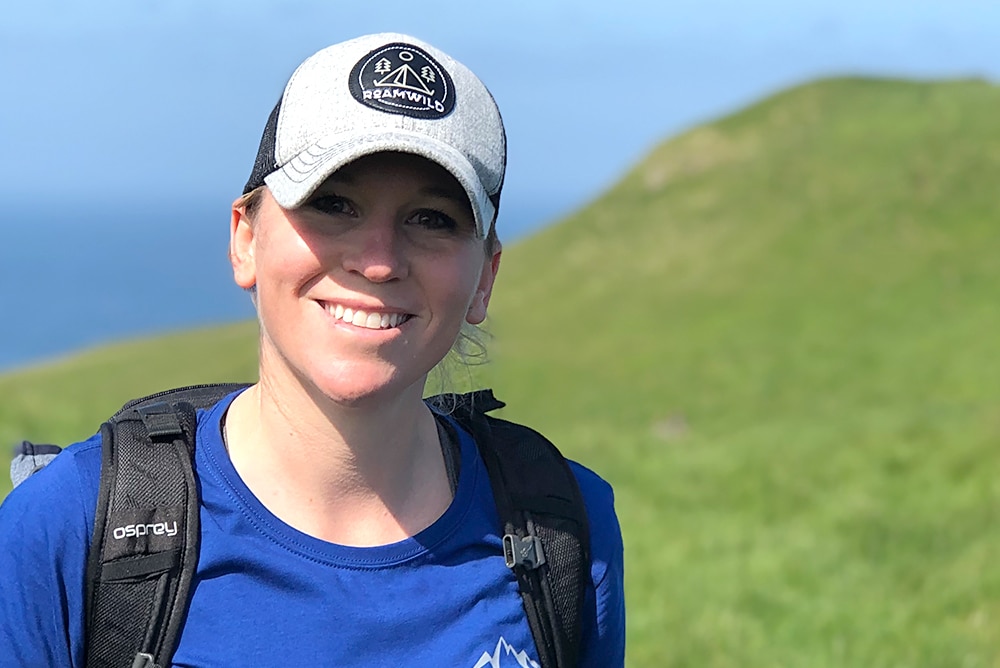 According to Kristy…
What are your areas of strength? My projects/skills that are my strongest are branding/re-branding, advertising materials, and creating and compiling briefs and reports
Benefits of studying online:  The best part about studying online is the freedom to living your life and studying when it is most convenient. The ability to have a full-time job, travel, and then still schedule when you can sit down and focus on your work is priceless.
Best thing about Sessions College: The best thing about Sessions College is the staff! From the beginning admissions process through to program completion, the instructors and advisors are there for you no matter what. You are never on your own and you are 100% supported throughout your entire program.
Who made a difference? My favorite instructor was Kristen Becker. She always took the time.
Creative and/or  professional goals after graduation: My dream is to have my own business where I can focus on branding strategy. I would love to work as part of a team and continue learning as much as possible.
Portfolio link: https://kristynilsson42.myportfolio.com/
"Kristy uses a great balance of research and creative inspiration to come up with truly unique and fitting and highly original concepts for the design challenges in the courses. Her attention to detail and overall design skills back this up beautifully for professional, fitting and creative results."