Carving Out a Career in Illustration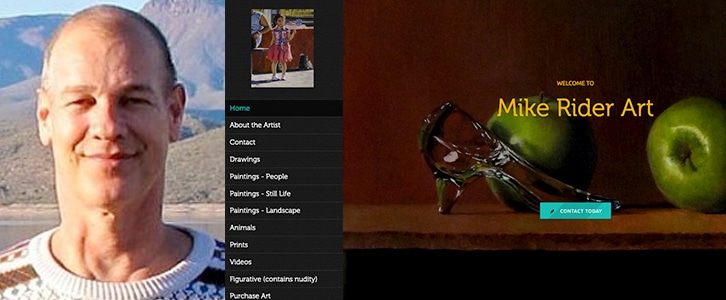 As an 2019 Sessions College Advisory Board member at Sessions College, Mike Rider has been a font of ideas about what illustrators and other fine artists need to do to carve out their own careers. So we asked him: What do aspiring illustrators need to do to get their foot in the door? 
Q: How has employment for fine artists and illustrators changed in the past 3-5 years?
There has been a slight shift away from the traditional gallery approach to fine art. Rather than splitting the profit while taking a loss on framing, artists are selling their own work directly to customers. Many artists are maximizing their images by using online fine art print services. Using both methods works well, though the time that an artist spends setting up the online infrastructure and marketing is time not producing art. Illustration is now mostly digitally produced and is rarely produced using traditional methods.
Q: What type(s) of companies are hiring illustrators these days?
Illustrators are finding work producing educational materials and conceptual art for gaming. The trend is to be hired as a contractor. For this reason, the market is global, with Americans competing against artists from many countries. There is a large demand for 3D modelers using Maya.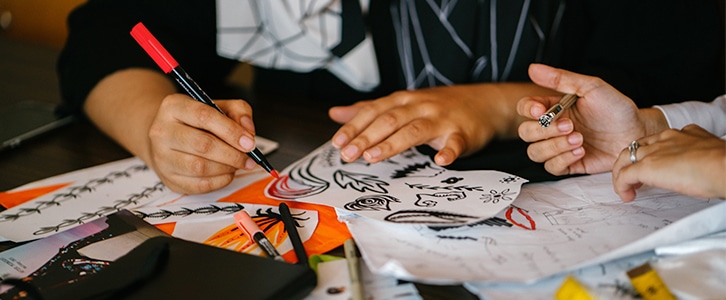 Q: What software skills and design skills are needed to get into the industry?
By far the most popular programs in illustration and art are Photoshop and Illustrator. The entry level artist should have a strong working knowledge and portfolio with this software. If you are looking to do animation, you may need to know Photoshop, Maya, Adobe Illustrator, ToonBoom or Adobe Animate (for animation), and AfterEffects.
Job seekers should also be fully competent in understanding the six fundamental principles of design: balance, proximity, alignment, repetition, contrast, and space. In addition they should also understand typography, creating visual hierarchies, and use color to convey meaning.
Q: What level of education does an illustrator need to get started?
Contrary to what is often stated in admissions offices, in art and illustration, it is all about the art! Directors are concerned with how the art looks and how much of it there is. They want to know with if you have a reputation for meeting your deadlines and commitments. The one area where degrees are essential is for government and educational positions.
Q: Should a graduate have a physical and an online portfolio?
YES. I think a digital portfolio works the best. It can be sent or printed, as the need arises. They should have a professional website that showcases their work. There will always be a situation where inquireis are made and your web site is a cellphone away. Having a bound version of your work, professionally typeset, can be an asset in some interviews, such as an academic positions.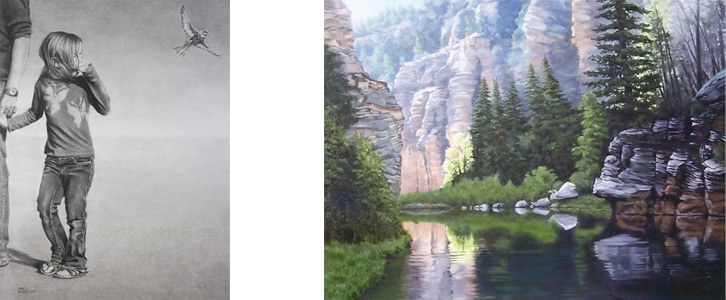 Q: What advice do you have for artists regarding the job search and interview process?
While you are a student, network and make as many connections as possible. Remember, your work does not stop when you finish school. Continue developing your portfolio. Every interview is an opportunity. Even if you are not offered the job, you can learn a lot that will help in future interviews.
Start your process with researching best practices for cover letters and resumes on the Internet. Go deep. After you produce these materials, have them looked at by someone you would consider to be an authority on the subject. They will enlighten you further. Every cover letter will be slightly similar, but different. They must be customized for every potential employer. In some cases, you may find the need to vary your resume as well. Portfolios may be varied to emphasize what you feel the employer is looking for. Always research potential employers before you send out materials.
Q: And once you've landed a job?
Remember that you can never do-over first impressions. Everyone is looking at you. It is important to become as competent as possible as quickly as possible. If that means going home every night to watch YouTube tutorials and practice, so be it. If you are pegged as a mover early, you will move.
At work you need to be competent and confident, yet humble enough to learn and improve. It is important to show that you are willing to grow without resistance. They should have a sense of humor. People want to have fun at work.
VIsit Mike Rider Art for more information on Mike Rider. Visit sessions.edu for more information on applying for degree and certificate programs in illustration. The Sessions College Advisory board is a veteran group of design industry educators and hiring managers. In an annual series of meetings and interviews, our Advisory Board conducts a workplace assessment and program review to ensure our programs keep adapting to changes in the market.

Sessions Staff is a restless soul who loves to share Campus News stories with current and prospective students.