Advisory Sessions: Hiring Trends in Photography and Navigating AI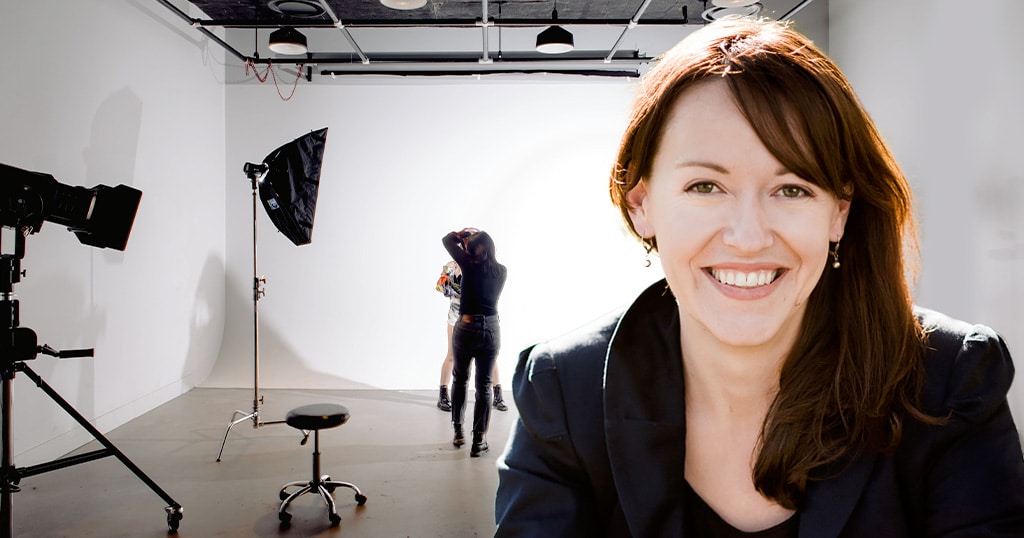 Each year at Sessions College we gather our Advisory Board of senior creative pros. In this interview, we talk to internationally exhibited photographer and educator Jessica Layton about industry hiring trends for photographers, including the impact of new AI tools.
Q: What type(s) of companies are hiring individuals in your industry?
The majority of photography work is done as an independent contractor for a wide range of businesses and individuals. Very few companies have staff positions for photographers and will hire freelancers on a job to job basis.
When people are recruiting new photographers, there are a few interesting trends. One is that clients are using Instagram as a search tool to find photographers. Many recruiters are looking at hashtags and scouting photographers that way. When they have a story that they don't have images for, they are looking at very specific hashtags to do with the stories. This means that for photographers, it's just as important to be on social media as it is to have a website. And when you are posting images, make sure you add relevant keywords such as where the shoot is located.
Q: What advice do you have for a job applicant regarding the job search and interview process? How can they stand out from the crowd?
More and more we are seeing that new photography hires are expected to wear multiple hats, to be skilled in social media, graphic design, and so on.
One way to stand out is to partner or collaborate with other artists. Find other young designers who are local. Find connections and network. Find a similar designer that has a similar style so that it's more natural to work with them. Your work won't feel as forced, on the contrary it will feel more collaborative.
Research companies you would like to work for and see who they've worked with in the past. Make an assessment of their areas of growth and pitch a project to them. When you are applying to a job listing, write a bespoke/customized cover letter, keep all written materials concise (one page each), and only show your strongest work.
Q: What software or technical skills should an applicant be fluent in for your industry?
The most in-demand applications for photographers are Lightroom, Photoshop, Capture One, Photo Mechanic, and Aftershoot. A photographer should be skilled in these programs and know how to use the software to format images for Instagram and or other social platforms. For example, it's important to understand the different aspect ratios for social media, including horizontal vs. vertical orientation, and which formats are best viewed on different platforms.
Though some may prefer to outsource these tasks, I find that since the algorithm changes so much, it's best to work on it yourself and keep up with the changes.
Q: What foundational skills should applicants have mastered? What types of creative projects?
In any graduate, I am looking for skill in camera mechanics, and in basic lighting for studio and on-location lighting, culling, basic editing, and photo retouching. Arguably the most important component is lighting, as the foundation for everything in photography is light!
In terms of projects, as an employer I would like to see thematic projects in a cohesive portfolio with an artistic vision or personal style. The projects should show mastery of lighting, art direction and styling, and post production editing. Including both video and still images should be considered.
Your work should show that you are passionate and connected to the work, as it's obvious when you're not. The subject of the photography is matters less than your expertise in lighting, art directing, and so on. While you should definitely show a range of work, all that work should have a style or a thread connecting it. It should all feel like it's the same person making the work, even if there's no introduction to who you are as a photographer.
If an employer can see that you have a certain style that they like but not necessarily the subject they're interested in, they can see you have transferable skills.
Q: Does a graduate need to present a portfolio, and if so what portfolio format(s)?
Yes! Photographers need to have their work online, and on social media, as well as have some print presentations prepared. Most clients will only see your work online, so this medium is the most important.
The portfolio should show a clear artistic vision, and have 15-20 images with a cohesive aesthetic. Images that are identifiable as assignments should not be included. Images should illustrate the applicant's interest and passion for photography while also showing technical proficiency and mastery.
Q: What do graduates need to know about with regard to AI (artificial intelligence) in your industry?
Graduates should know how to identify AI enhanced images and be able to use AI tools to speed up their workflow. AI is having a major impact on culling and post production. Using programs like Aftershoot, photographers can use AI to tell if eyes are closed or out of focus, and read facial expressions, making culling 1000s of pictures much easier. In post-production, in Lightroom and Photoshop, AI is making it so much easier to edit out imperfections and areas you need to replace, using content-aware fill and other tools. We are getting to the point where AI can learn your style as an editor and apply it to different photos.
As educators, we have to teach best practices so that students can make use of these tools and avoid pitfalls. For example, it's important that AI results look natural. For example, while the tools are improving, many Adobe Firefly images still feel fake: the way that light is rendered in AI is sometimes off, as if the image were taken in a void. We all need to create better visual literacy in spotting AI generated images. At the same time, it's clear that some entry level roles in culling and editing will be absorbed by these AI tools.
For more information about Jessica Layton, visit our Advisory Board. For more information on Photography majors at Sessions College, visit our Digital Photography programs page.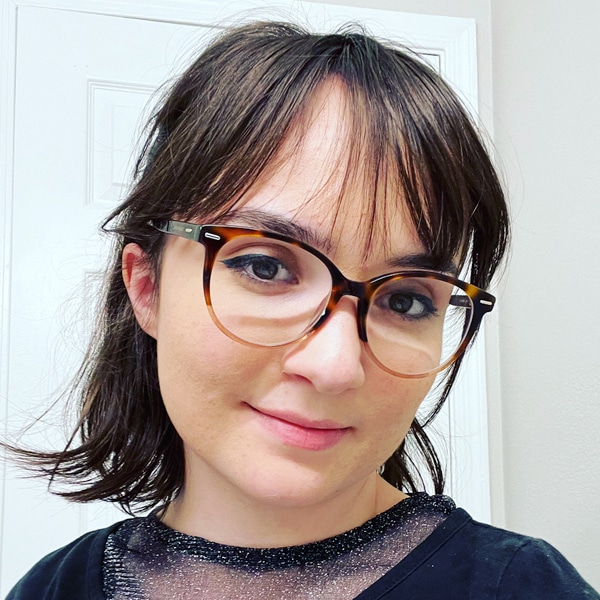 Lauren Hernandez is the Manager, Faculty and Curriculum Development at Sessions College. Lauren is an artist, educator, and former middle-school teacher with a passion for everything art-related. Outside of work, Lauren likes to take care of her plants and hang out with her bird.