From Creative Studies to Working in a Design Studio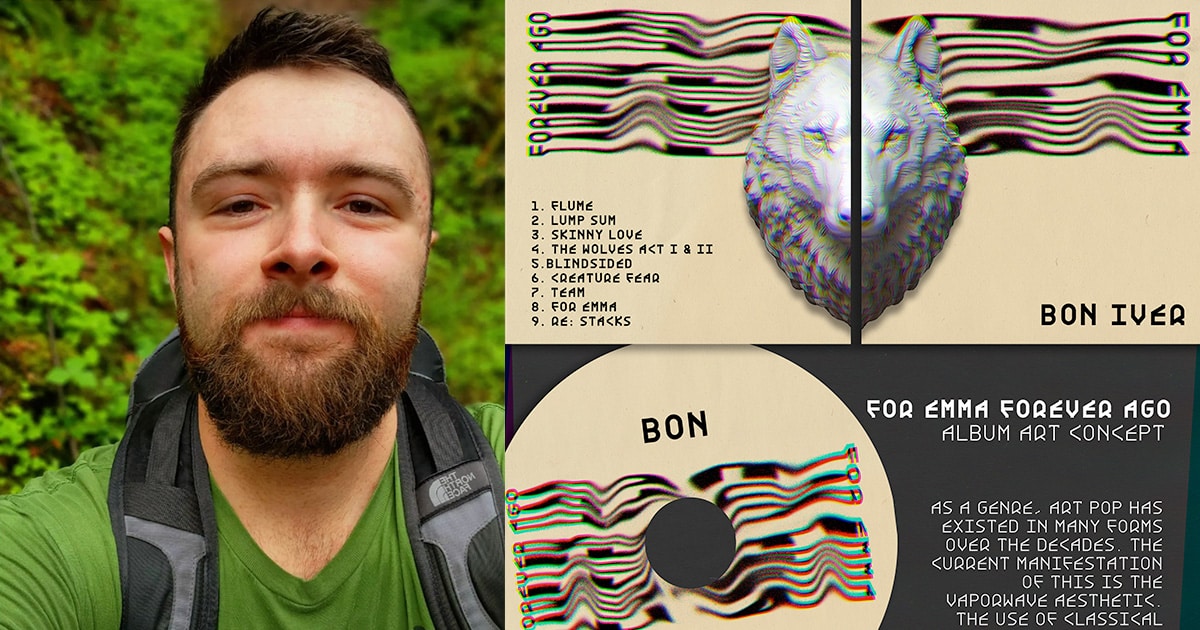 Zachari Haselow is a multi-talented creative and avid outdoorsman who draws his inspiration from nature. While earning his BFA in Graphic Design, Zachari is also a Junior Designer for a creative studio. Working full time, he appreciates the flexibility that studying online at Sessions College offers. We interviewed Zachari to hear his perspective on what it took to land his current role and what it's like working with clients.
Q: Zachari, you began your journey here at Sessions in the Digital Media program but transferred to graphic design. Why did you decide to go for a BFA in Graphic Design?
I have always been a creative at heart. I have produced and written music for over 10 years, been in front of and behind the camera, and drawn and painted for my entire adolescence through adult life. Because of this, a creative career has always been the goal and avenue I wanted to go down. The Digital Media program made sense as I would get to dip my hands into a variety of things. During that program, I realized that I far preferred the graphic design elements and software and decided to pursue my Bachelor's degree in Graphic Design.
Q: What has been your favorite project that you've done in your courses so far? The most challenging?
It's hard to pick one project that was my overall favorite, but one of my favorites was a project I did where we were tasked to create three labels for three different beers for a local brewery in rural Montana. I got to employ my digital illustration skills and create mockups which was great! The most challenging projects have been ones where there were more strict guidelines to follow, but I think of that as more of an opportunity to be extra creative. Limitations cultivate an environment of thinking outside the box.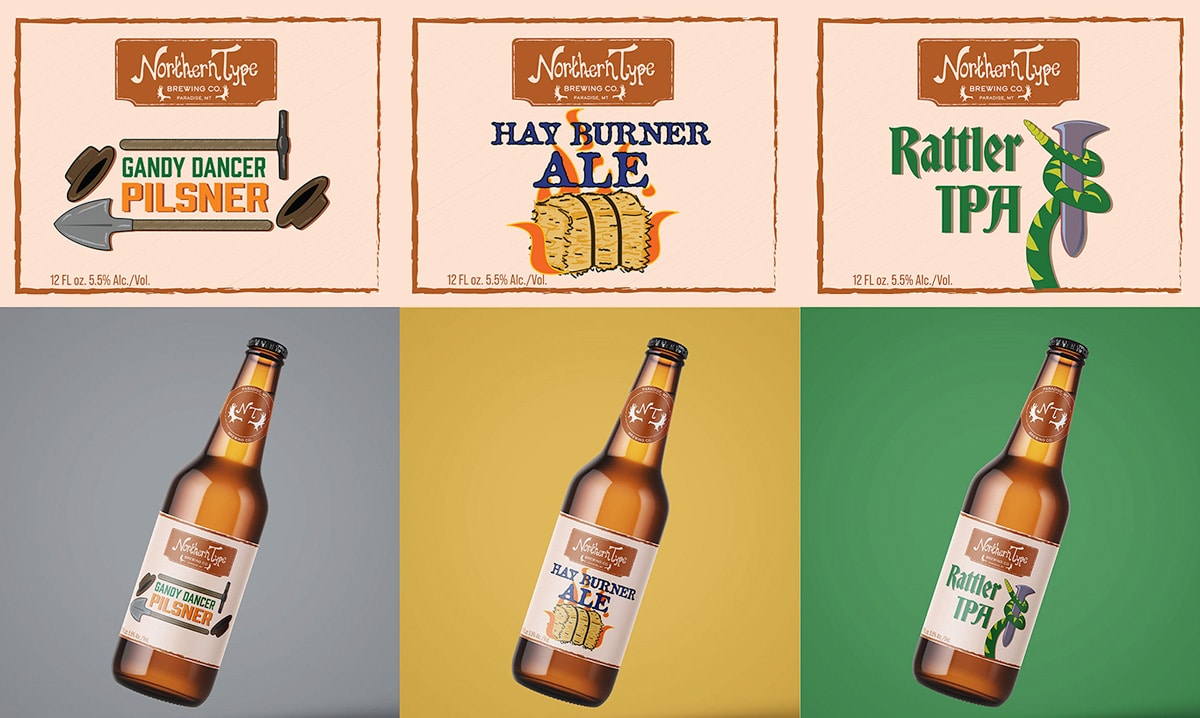 Q: Now that you're working in the industry, can you talk about your experience working with real clients and how your studies have helped prepare you for that?
I think any creative in the industrial arts would tell you that it is a rollercoaster of an experience. I think there is inherently a bit of luck involved in landing a decent client. Client work has been incredibly pivotal and invaluable to becoming a better designer.
My first full time role was with a client who found me on Instagram and took a chance on me because he liked a digital illustration I had done. This was a cannabis company so I got to have a ton of fun with packaging design, social media graphics, and some template-based web design.
My current role is as a Junior Designer for a creative studio and has been a great experience receiving feedback and critique from an art director (something I didn't have before in previous work). My experience at Sessions has helped me with the fundamentals of design and software like Illustrator, but ultimately, it took my own determination and persistence to land my roles.
Q: What are some challenges that you've come across while designing for real clients?
Managing client expectations is a doozy. I feel like half of the time clients really don't know what they want and you have to lead that horse to the water, so to speak. It's a combination of bringing a vision to life and justifying its existence while also (literally and figuratively) selling the idea to the client. People think graphic design is an easy job, but there are a lot more soft-skills involved than many people realize.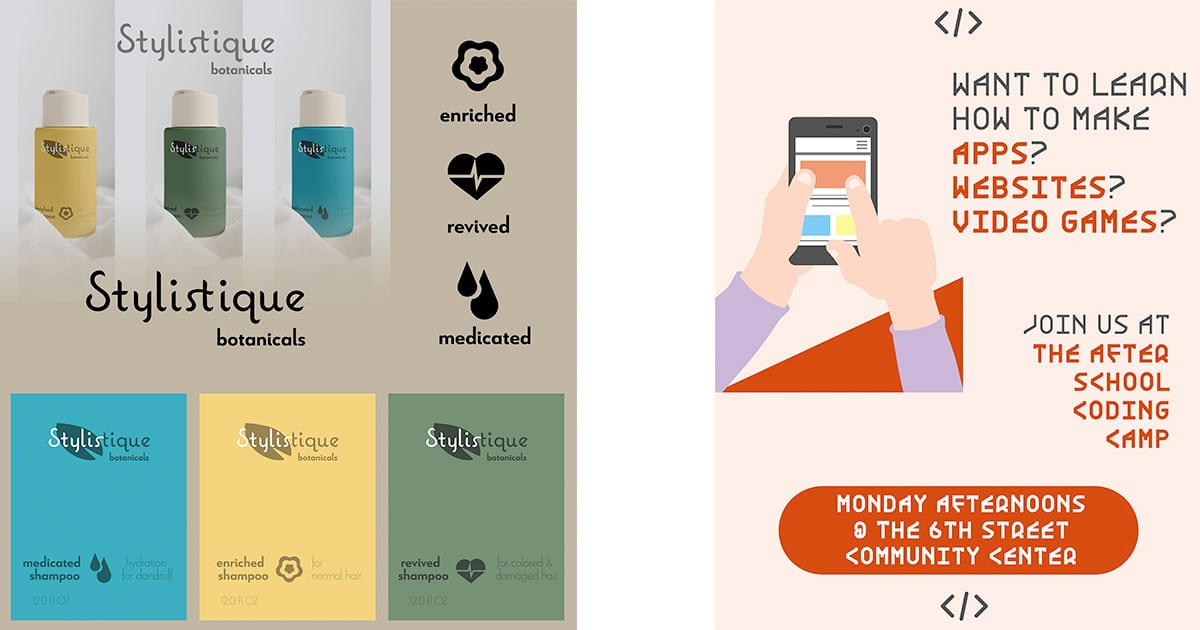 Q: What does earning a BFA mean to you and what are your creative or professional goals after graduation?
Earning a BFA means financial security. I am in an excellent spot as a young designer because I will have almost 3 years of professional design experience by the time I graduate with my BFA. It puts me in an advantageous position and very desirable to employers. I implore my fellow students to start freelancing as soon as possible. You'll set yourself up for success. My goal after graduation is to land a good career in either the outdoors or music industry. As much as I love art and design, music and nature have always been my passion.
Q: Do you have any advice for someone considering pursuing a creative career?
It's incredibly cliché, but…DON'T. GIVE. UP. It is going to take a lot of failures, criticism, and difficult experiences to get where you want to be. Being a professional artist of any kind is one of the most competitive fields you could possibly choose, so you have to have an incredible amount of determination to succeed. We only have so much time on this Earth and it's not worth wasting it on a career path that you hate. Keep pushing.
To explore Zachari Haselow's work, visit zachhaselow.myportfolio.com. To learn more about our fully online BFA program, visit the BFA in Graphic Design program page for more information on our exciting program options.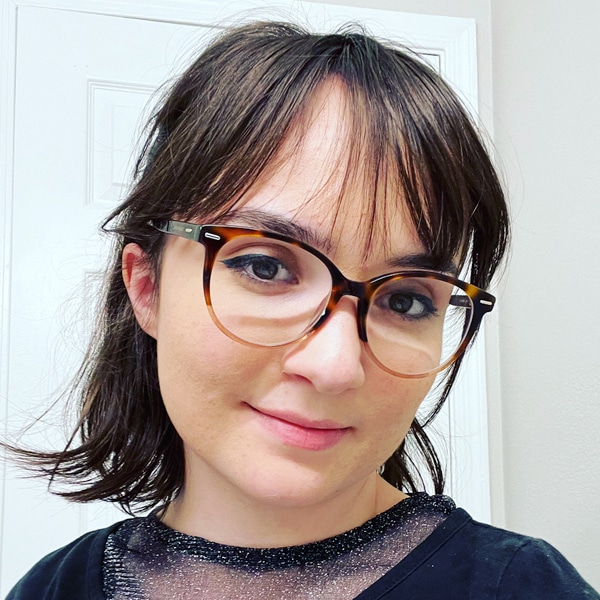 Lauren Hernandez is the Manager, Faculty and Curriculum Development at Sessions College. Lauren is an artist, educator, and former middle-school teacher with a passion for everything art-related. Outside of work, Lauren likes to take care of her plants and hang out with her bird.