Conquering Complexity: From Theory to Practice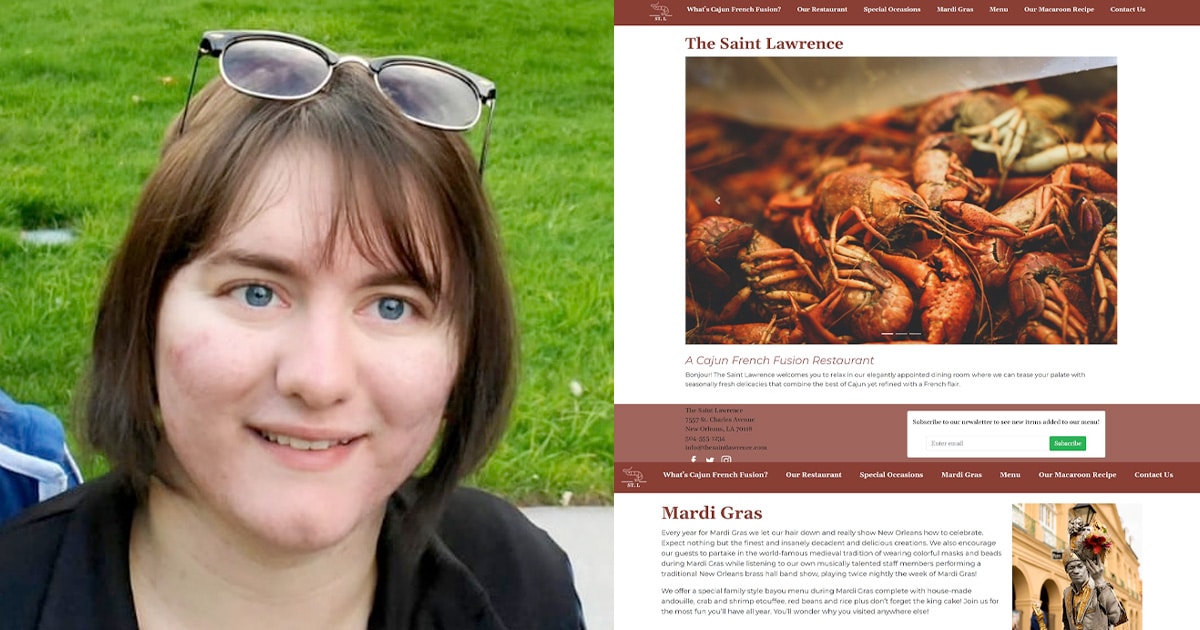 Our Senior Director of Admissions Jessica De La Garza recently caught up with Sessions College AOS in Web Design student Sabrina Timmermans to discuss her experience in the program. In this interview, Sabrina talks about  learning to code and her creative growth, as well as the evolution of online education in recent years. Sabrina also reflects on the benefits of studying online during the COVID-19 pandemic.

Q: When you initially enrolled into the program, you shared your passion for technology. Now that you have nearly completed  your Web Design Associate Degree, can you share how your creative projects evolved?
Over my time at Sessions College, I think my creative projects have evolved immensely. Before enrolling, I had only made little HTML websites. They didn't include CSS files or Bootstrap. They were what any beginner starts out with: a simple HTML file with very little expansion in design.
Since then, my creative projects have grown. I have created websites with more than10 pages, with specific color palettes, fonts, images, and logos. I have designed some of the logos as well, which is something I never expected to do while in school for Web Design. Learning how to code more properly has also helped my work evolve. Originally, I only knew basic HTML properties. I never knew there were attributes that could be applied to HTML coding. I also didn't know anything about CSS at all. Realizing all that can be done with both languages has helped me improve greatly. I have a good grasp on both. This has allowed my creative projects to thrive with every new technique I learn.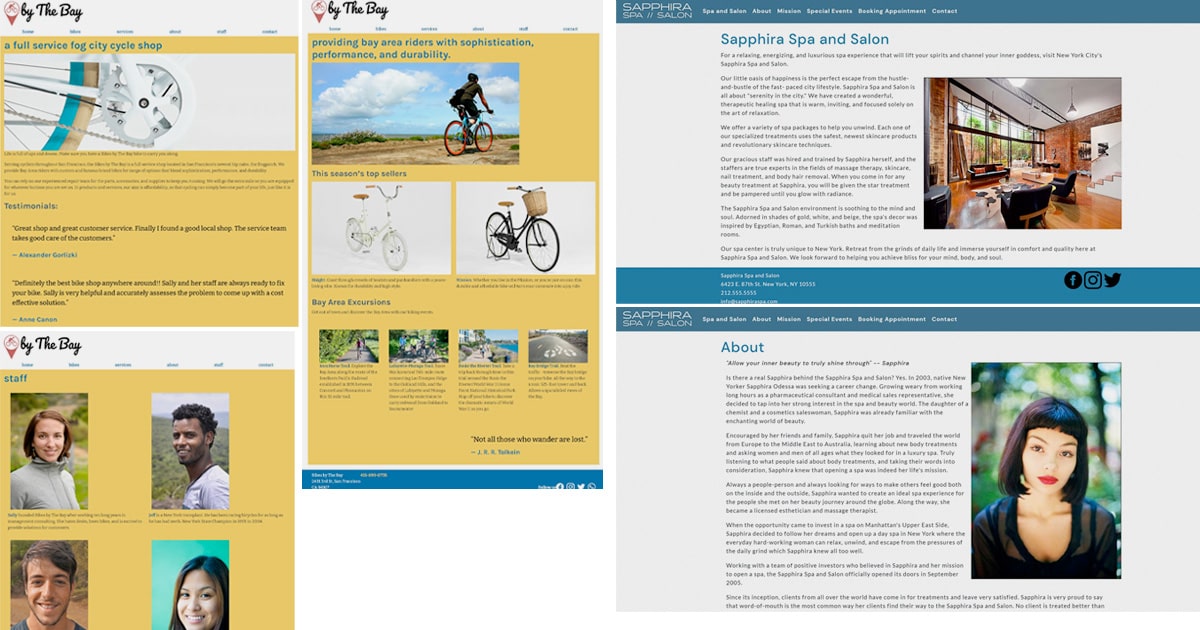 Q: What have been your favorite classes and projects?
My favorite class is Bootstrap Using Dreamweaver I and II. I find learning how to use Bootstrap to be fascinating, yet complex. I enjoy getting to the point where I understand the technology, then apply it and build a website. Bootstrap itself has a lot of capabilities that a web designer can use such as navigation bars, forms, and many other kinds of design templates. It is a good framework to have under your belt.
My favorite project was a project where we had to design a website for a bike shop set in San Francisco. It required us to use flexbox, SVGs, and create our own logo. We also had to name the bike shop. It is my favorite project because of flexbox and the color scheme I chose for it. I felt that it fit right in with the Bay Area, including its surroundings and bike trails.
Q: What has studying online been like throughout the pandemic? Any marked difference from pre-pandemic?
I have been attending online school since I was 17, so I'm very used to studying online. I have studied online for several years because I'm epileptic. The transition for COVID-19 was not really a change for me.However, I've noticed that online studying/school itself has majorly improved in recent years. Everyone has had to learn how to study online with certain technologies like Zoom, reading lectures, and turning in projects online.
Also, having my entire family in the house all at once was quite a change for me. I didn't have my own space to learn anymore. I was sharing it with my sister, my dad, and my mom. We had to learn how to co-exist around each other while learning or working. It was difficult at first, although we figured it out.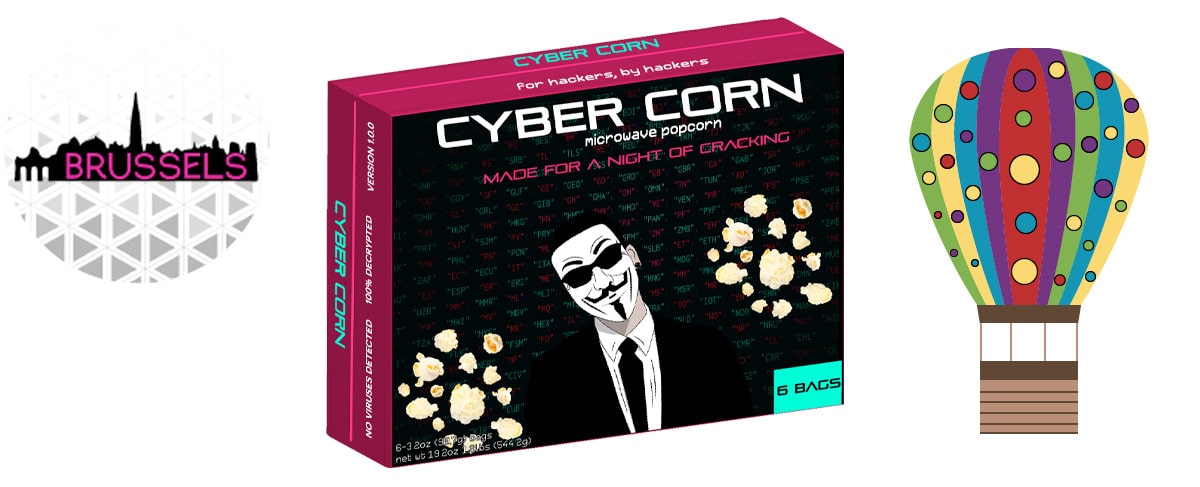 Q: What advice would you give to someone considering pursuing their education online?
If you're going to pursue online education, go for it. Take the opportunity and study online, it is worth it. An online education is not worth less than an in-person education. You have opportunities to interact with your peers and professors. Your college schedule can be organized to fit your lifestyle. You also have the opportunity to obtain a degree in a different form, catered to your needs, and you will still get a great education.
For example, I'm epileptic. I do not have the opportunity to attend college and get an education in-person. So, I began looking for an online college like Sessions. I knew that an online education would be different than in-person. I tried to not think too much about it and just went for it. I know that if I want an education, there is an outlet to obtain it. That outlet is online and it is one I've had a wonderful experience with.
Q: What are your professional goals after graduation?
Honestly, I'm not sure yet. I would like to get a job and create websites for a living. However, my life is unpredictable and, sometimes, a rollercoaster. I'm hoping that I can get the chance to work in the web design field!
Q: Where can people find your work or follow you on social media?
My work can be found on Instagram, under the tag of @sabrinatimmermans_web. I also have an Adobe portfolio, Sabrina Timmermans – My Portfolio.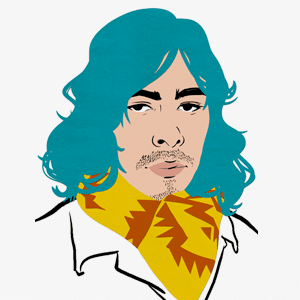 Taylor is the Managing Editor of Notes on Design. Taylor is a graphic designer, illustrator, and Design Lead at Weirdsleep.