Announcing the Advisory Board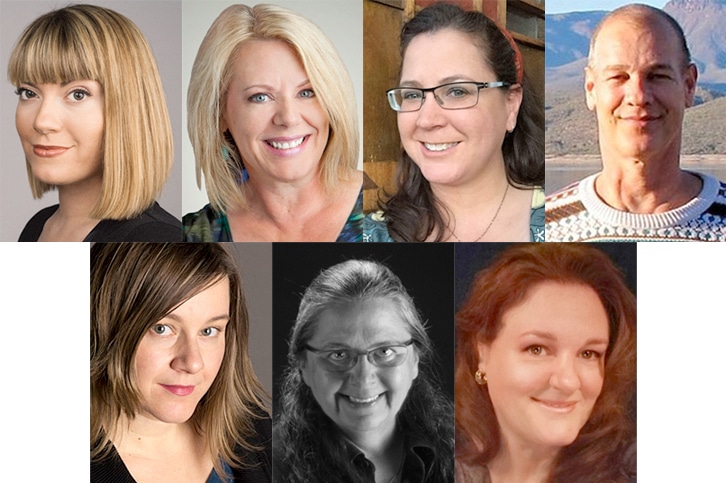 Here at Sessions College, we're delighted to announce our 2018/19 Advisory Board stacked full of talented art and design professionals.
The Sessions College Advisory Board is a multi-disciplinary group of veteran artists, designers, and employers who provide feedback on what skills and attributes employers are looking for, and how our programs match up.
For the Advisory Board we recruit seasoned professionals who know what it takes to succeed in a design career and who are familiar with current industry demands, standards, and hiring practices. Through a process called workplace assessment, Board members provide us data on current employment trends in their fields, touching on everything from what software or technical skills should be on your resume to what types of projects should be in your portfolio.
In an annual program review, our Board members put our degree and certificate programs under the microscope to find areas for evolution or improvement.
We are really excited to work with these pros. Below are some condensed career highlights.
Chelsea Winkel has helped 30+ early stage startups with ideation, branding and business design. Recently Chelsea has focused as a founder on her own startup and designs for Lifelite.org, an emergency response technology with hardware and software components to help save lives.
Diana Dunaj-Kullman is the immediate past president of the AAF – Metro Phoenix Ad Club; and is an approved American Advertising Awards show judge. In 2011, she was awarded "Advertising Person of the Year" by the AAF Metro Phoenix and Ad2 Phoenix clubs.
Alison King is an educator and writer whose midcentury modern architecture and design, ModernPhoenix.net promotes design education movement through message boards, face to face meetups, educational seminars, hands-on workshops, tours, film screenings, art shows, social media feeds and more.
Mike Rider has worked as an animation artist in films for Fox Animation Studios, DreamWorks, Meatball Studios, and Cartoon Network, and has written/illustrated 4 children's books and published one fine art book.
Natalie La Scala is a Denver-based Media Artist with 20 years of work experience in Creative Direction, Project Management, and Higher Education.
Pat Perigo is a photographer and print production professional who has worked in gallery and museum management for over twenty years, including three years of service as a curator in San Francisco.
Elizabeth Embleton-Smith an artist, sculptor, writer, and teacher who has worked as a Costume Engineer in theatre, opera, ballet, television, and film. Among her clients are Ballet West, Sundance, Disney/Marvel Studios, Independent Lens, and Warner Bros/Sony Studios.
For more information about our Advisory Board, please visit this page. For more information on Education team at Sessions College, visit sessions.edu/education. 

Sessions Staff is a restless soul who loves to share Campus News stories with current and prospective students.