Advisory Board Sessions: Illustrators Emerge from the Pandemic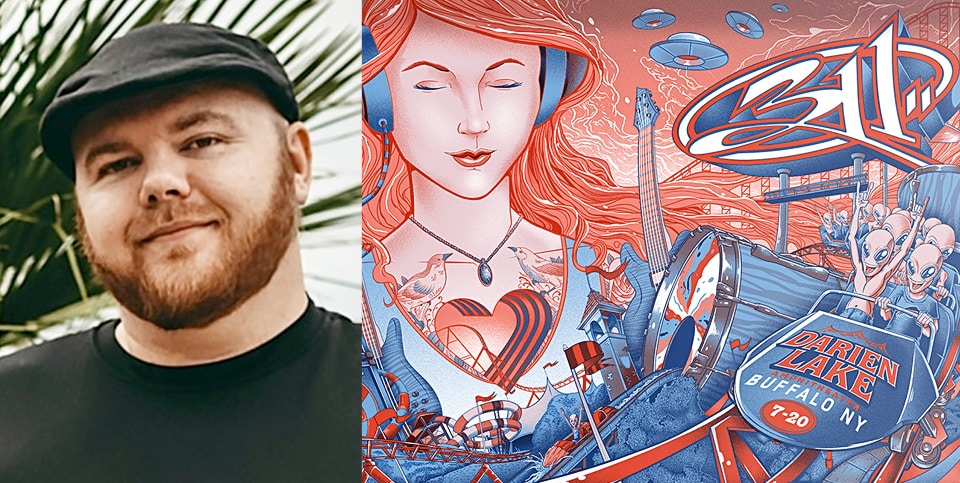 What are the job prospects for creatives as the world emerges from the Covid pandemic? In our annual workplace assessment survey, we ask Sessions College Advisory Board members to identify areas for growth and opportunity in a constantly changing industry.

Advisory board member Landon Armstrong is a massively talented illustrator whose career network brings him work with creative teams as far away as Poland and Korea for clients ranging from punk bands, to gaming companies, ad agencies, and internationally renowned brands such as Disney and Cirque Du Soleil. Here, Landon gives us his insights into the industry in 2022 in this interview.
Q: How has employment in your industry changed during the COVID-19 pandemic? What type(s) of companies are hiring now?
COVID has affected different parts of the industry in different ways.
In gaming, larger studios are doing the bulk of the hiring now. For example, the gaming company I work for just purchased a Polish studio to help with production. Also, a local studio I used to work for was just purchased by one of my current company's competitors. The  economic situation created by COVID has larger companies looking to swoop in and gain ground/resources from smaller companies as they fold. Smaller studios are looking to partner with larger studios to survive. Video game production jobs seem to be steady, and unexpectedly a lot of illustration work has been coming from the marijuana industry.
In animation production, the streaming bubble seems to be at a point where it is going to burst soon. Major studios like Netflix and Amazon are canceling series and firing animators right now, so a lot of experienced talent is looking for work.
Merchandise art poster and event product sales are down from last year for me personally, and a majority of my peers are experiencing similar issues. Self-publishing is doing OK but has seen little growth. Inflation is starting to hit the collectible market, so there is less disposable income going around.
Comic artist is another role that is suffering right now. Marvel and DC both have scaled back on the number of comics published monthly. DC's parent company Warner Brothers has also been sold to the Discovery Channel, and the CEO over there is notorious for trimming the fat, so I don't expect much growth in creative products from DC anytime soon.
Q: What advice do you have for an entry-level job applicant regarding the job search and interview process right now? How can they stand out from the crowd?
Your portfolio is the first impression most people will have of you when you apply for a job, so make it to the best of your abilities. Keep it clean and only show your best work. Network at local events when you can. If your work is professional quality, you will get work, so continue to build your skillset.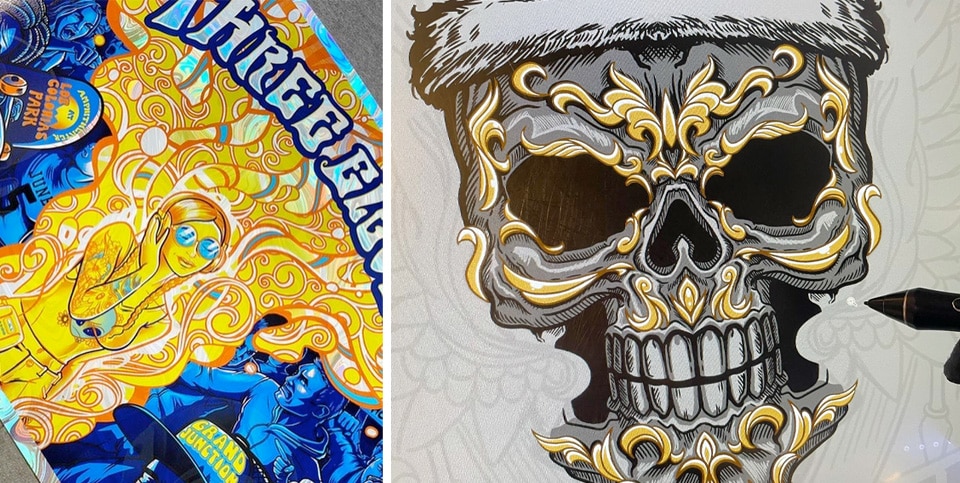 You should have the ability to reproduce various artistic styles successfully. Foundation knowledge should include classical drawing/painting skills, color theory, strong anatomy knowledge, perspective, and basic design theory, especially knowledge of layout and composition.
Traditional art skills should not be overlooked. A computer is just a tool for illustration and without a solid traditional skillset, the quality of the illustration will suffer. If you can't draw a face with a pencil you will not be able to draw one with a stylus pen. Art history, not so important. Art directors and clients will normally give you a style guide to work from and you will learn that stuff as you go in the professional setting.
Software programs you should know include Photoshop, Illustrator, Clip Studio Paint, ProCreate, and Windows and Mac OS. 3D modeling and animation and motion graphic experience are useful for an illustrator.
In terms of your attitude, be humble. Art is a career where you are always learning, so it's impossible to know everything. Be kind and respectful. And always work to improve.
Q: What do  employers look for in an illustrator's portfolio?
A clean, simple, and easy-to-navigate online portfolio is preferred. Art directors are busy people, and the less you frustrate them in showing them your work, the better.
I try to show potential employers/clients how my art can make them money. So if I want to design skateboards, I mock up some designs on skateboards, and the same with clothing or any other products like that. The projects you show should reflect your interest and what skillsets you excel at.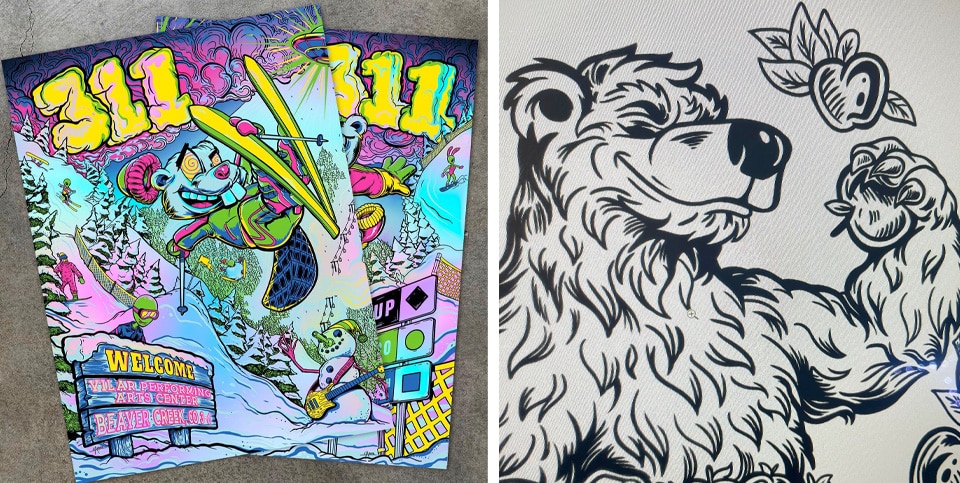 Do not include generic art school pieces. No life drawing or still lifes unless you want to show them in a sketchbook for fun. Your fundamental skills like anatomy or life drawing will show through in your finished illustrations. You only want to show your best work. You are only as good as your worst piece. I would say at least 5-10 strong pieces at a minimum. I judge portfolios on whether or not I can use that artwork in whatever product I am creating.
Some things that might be in your portfolio include:
T-shirt design
Children's book
Illustration tattoo flash
Cartoon character turnaround
Landscape painting/illustration buildings illustrated in proper perspective
Isometric illustrations
Prop design
Infographics
Logos
Packaging illustrations
Editorial illustrations
While an education can help grow your skills, it's the quality of the portfolio that primarily gets an illustrator the job. For example, my current Art Director just has a high school diploma, and the same can be said for many of my peers. Portfolio comes first; you are selling your skills, so show your best and show others how you can help them be successful.
Landon Armstrong is an illustrator and digital artist with over fifteen years of professional experience. His expertise has made him a sought-out educator and speaker by the likes of Adobe and the Art Institutes and has garnered him recognition as an Addy Award winner. For more information on Landon Armstrong or to work with him, visit https://www.landonarmstrong.com/.
For more information on illustration majors at Sessions College, visit https://www.sessions.edu/illustration/. For more information on the Sessions College Advisory Board, visit https://www.sessions.edu/education/advisory-board/.

Sessions Staff is a restless soul who loves to share Campus News stories with current and prospective students.