Our New Student Ambassadors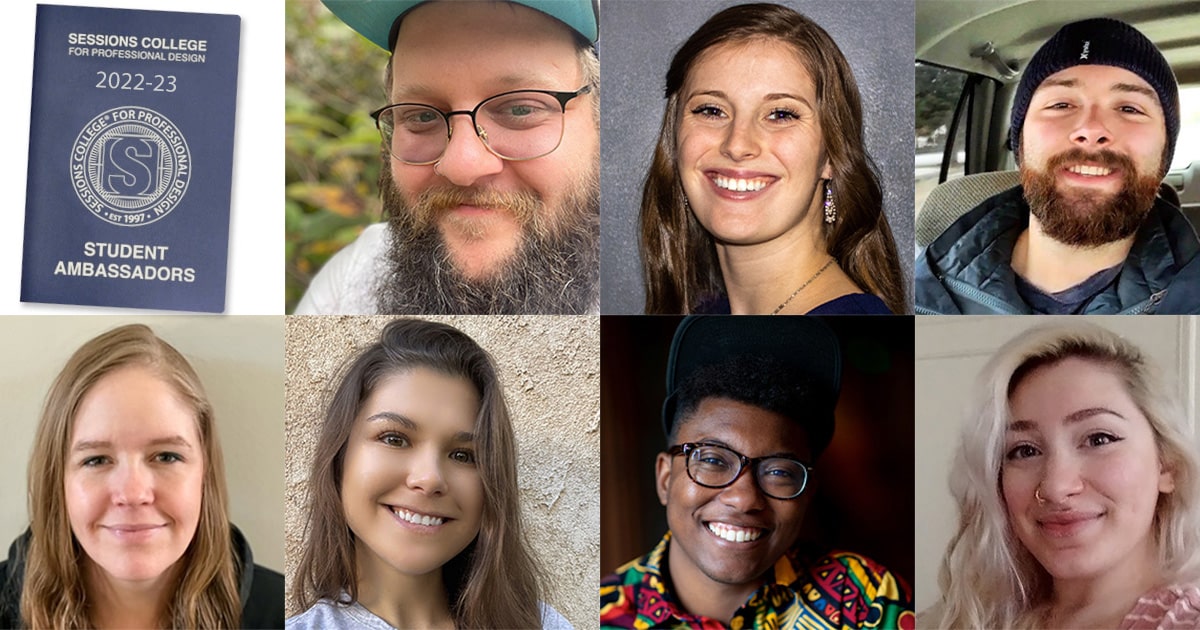 How does Sessions College ensure that its programs and services support a positive student experience? How do the staff and faculty at Sessions find out what students think, what they want, or how they would like or see the college evolve in the future?
We do this by eliciting regular, systematic feedback from our students in our Student Ambassadors program. Ever since 2010, we have assembled a talented group of volunteer students each year who generously donate their time, their thoughts, and their voices to our institutional improvement initiatives. Are we on the right track? We ask our Student Ambassadors to let us know.
Student feedback was critical to helping us identify some of the exciting and innovative features in our programs, ranging from  BFA program design features to student services programs, digital marketing projects, and more.
We are excited to work with the following students in the 2022-23 year.
Bobbie Villarruel, AOS in Graphic Design
Brandi Kamablov, AOS in Illustration
Maggie Brownstone, BFA in Illustration
Micky Jordan, BFA in Graphic Design
Nick Fairman, AOS in Digital Media
Samantha Nelson, BFA in Graphic Design
Zach Haselow, BFA in Graphic Design
Please join us in thanking these students for their service to the future development of Sessions College. If you have a question you would like raised at a future meeting, please email it to education-team@sessions.edu.

Sessions Staff is a restless soul who loves to share Campus News stories with current and prospective students.