Student Profile: Samantha-Jo Faktor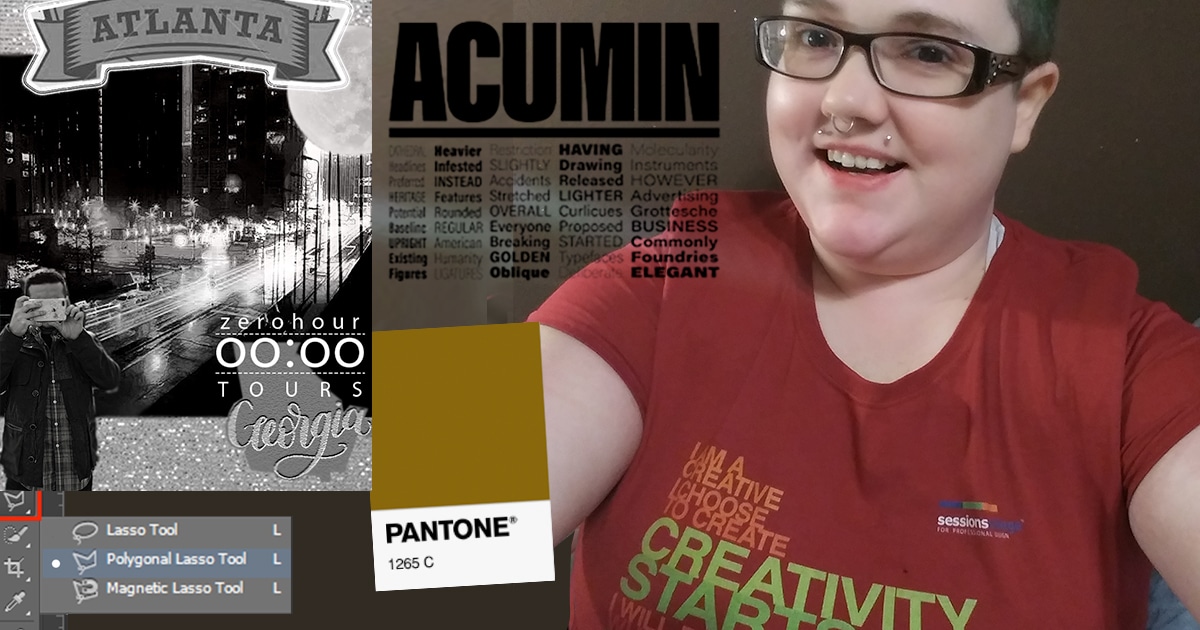 Who studies at Sessions College? You can meet our students in our occasional series of Student Profiles. Florida-based Illustration student Samantha-Jo Faktor is in her second term at Sessions College.
1. Favorite Typeface – Acumin
2. Favorite PMS color – Pantone 1265 C
3. Favorite Creative tool – Lasso Tool
4. Favorite Shortcut key – Q
5. Favorite Bookmark – https://www.sessions.edu/color-calculator/
6. Favorite Movie or show – Law and Order SVU
7. Favorite Book – Pride and Prejudice by Jane Austen
8. Favorite Designer – Joe Benitez
9. Favorite Source for design inspiration – China and Steampunk
10. Favorite Sessions Project So Far – Photo Safari Travel Poster in DES 121: Photoshop I
11. Favorite Element About Design School – Working alongside other artists and being taught by professionals in the industry.
12. My advice for aspiring designers – Open yourself up to different types of art and incorporate it into your working knowledge of design.
To find out more about our range of exciting Illustration majors at Sessions College, visit https://www.sessions.edu/illustration/.


Sessions Staff is a restless soul who loves to share Campus News stories with current and prospective students.