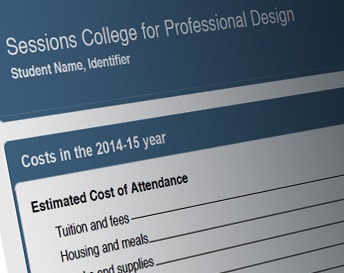 Military Student Admissions
Federal Financial Tools
As a signatory of the Department of Defense Memo of Understanding (MOU), Sessions College supports the U.S. Service member's ability to complete their missions and successfully return to civilian life. To promote this goal, Sessions College ensures that each prospective military student is aware of the following resources for selecting a college and evaluating the cost of their education.
Did You Know? Applicants who wish to use both Federal Student Aid (FASFA) and military tuition assistance (TA) for an eligible Sessions College program can receive a Financial Aid Shopping Sheet.
Below is information on four online Federal resource sites that can be helpful for military service members assessing college costs.
Additional Resources for Military-Affiliated Students