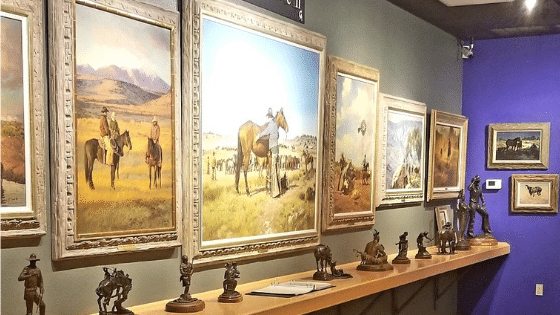 Chandler, Arizona is home to a very impressive cache of Western and Native American art. The Basha Gallery, a private collection owned by the Basha family, has been lovingly curated and on display since 1992. This is not a public museum, but a proudly offered gallery free of charge to the public (they accept donations).
The gallery is impressive not just because of its sheer volume (there are approximately 3000 collectibles) but also because of its beauty and diversity. There is a room dedicated to historic hand-woven baskets made by women of the Pima, Yavapai, Hopi, Apache, and other native tribes of the Southwest. This basket making art is essentially non-existent today.
Fine art by Native and Non-Native western artists, pottery, jewelry, guns, and Hopi Katsinas (hand carved Spirit Gods) join the compilation.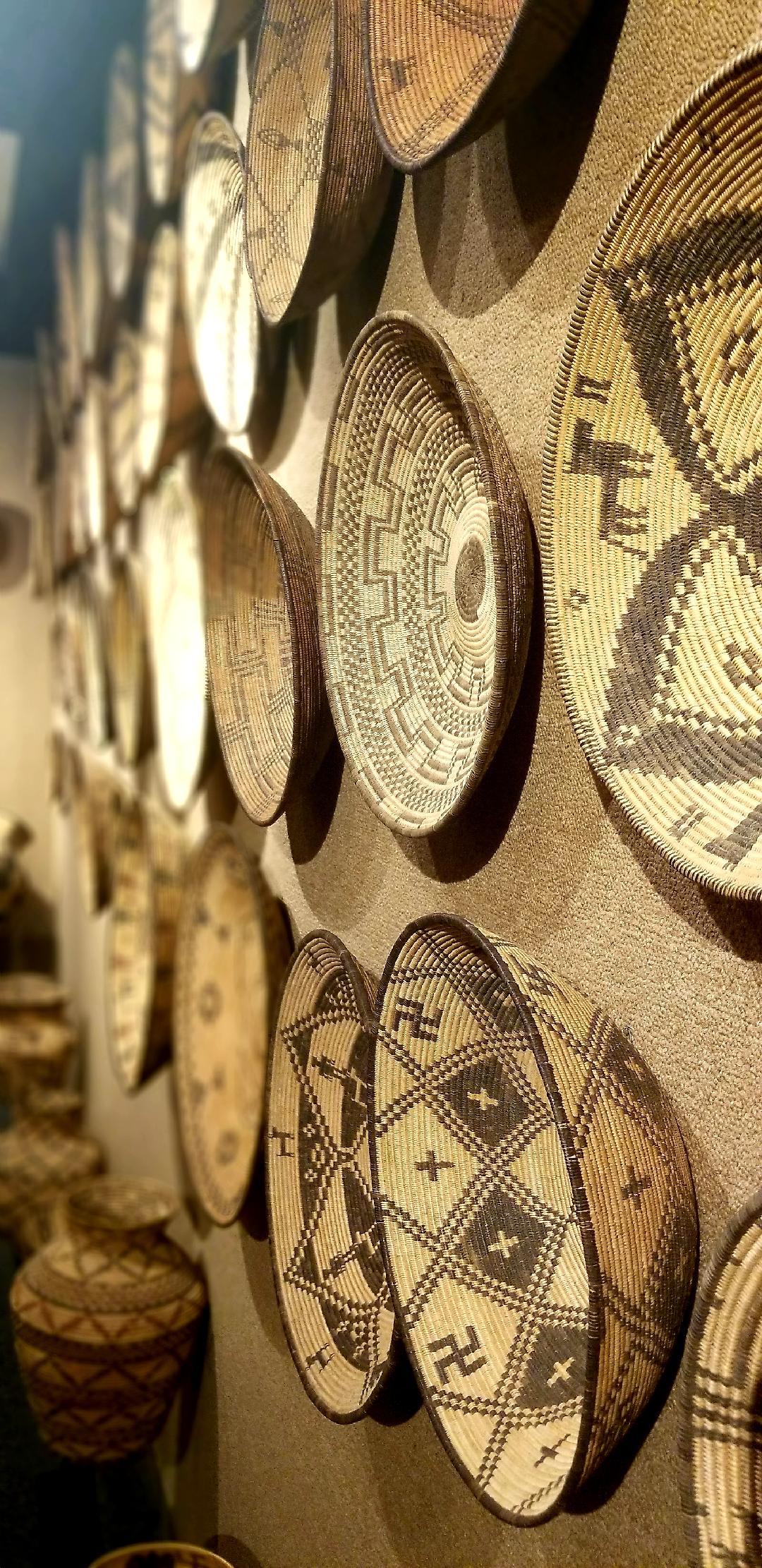 There is a distinct separation between the Native and Non-Native artist collections. One can feel the stories being told on both sides, but the stories are from totally different perspectives. The Natives use their art to retell the ancestral history of their people. They want future generations to remember the plight of their suffering and sacrifice and to recognize the concessions made by Mother Earth. They would like you to understand the spiritual essence of life all around us.
The Non-Native artists tell their story of integration, adaptation, and conquest of new lands. Seen as a hero, the cowboy is celebrated through lofty tales told through artists like Charles M. Russell in the late 1800's and early 1900's, who helped to invent this artistic genre. Russell and artists like him romanticized the West, enticing people to visit the "untamed" land of the American Indian. The Santé Fe Railroad hoped that by underwriting artists' excursions out West, their paintings would sell many tickets to curious Easterners. There are paintings by Gary Carter, whose work hits notes of a current day Charles Russell, among many other accomplished western artists.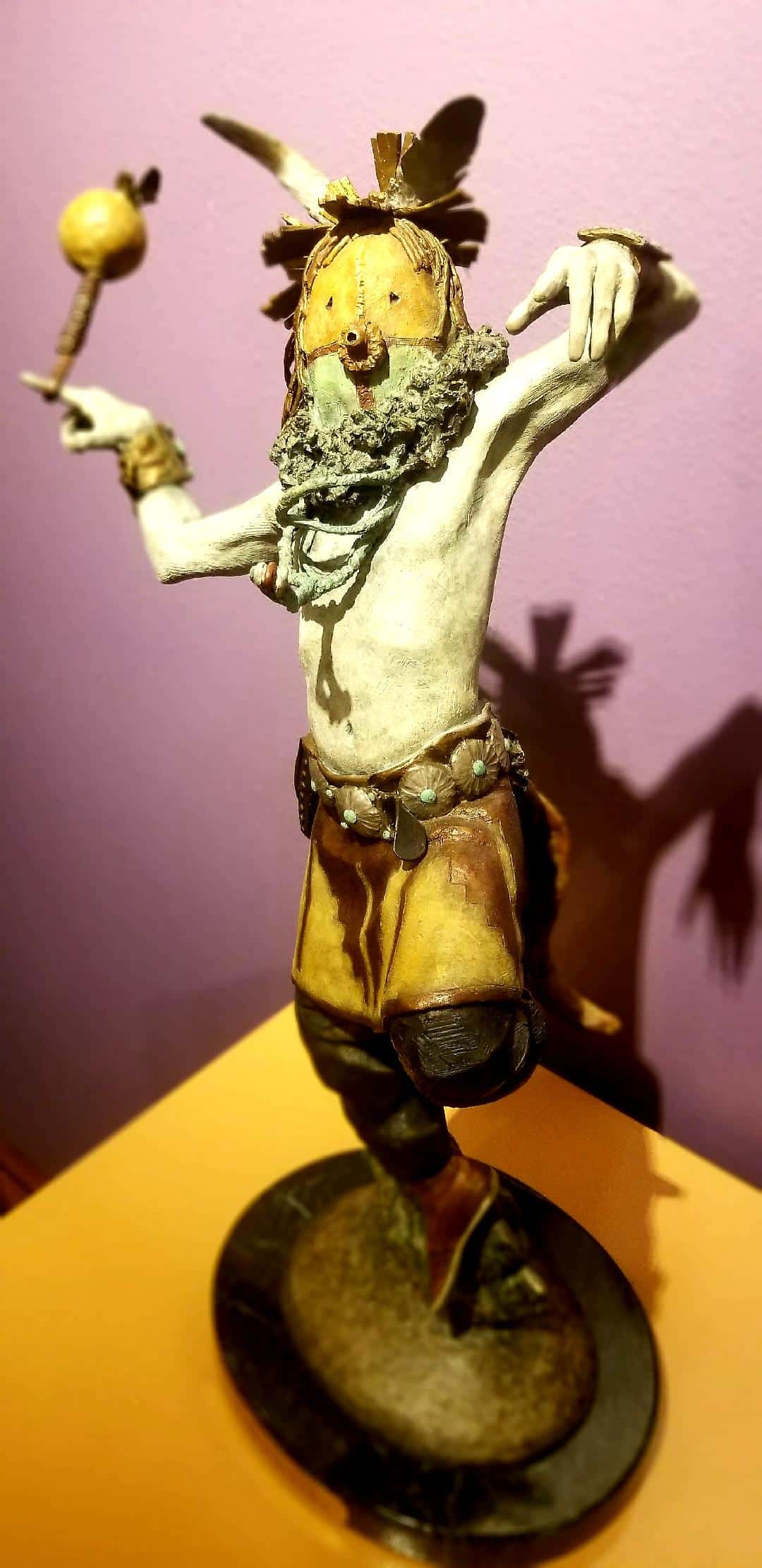 Strikingly the Native artists used natural materials, painstaking time, and intricate detail to create pieces of art that were meant to be cherished and passed on from generation to generation.  Their fine art pieces never got the attention of collectors, unlike the works by Non-Native artists, who sold their works for high dollars at fine art showings in New York at ritzy, high society events. Today, Native art is gaining in popularity and is building a devoted following, and these pieces are now highly collectible as well.
Expect to be astounded by this amazing collection; it is well worth a visit. Let your eyes explore the tiny delightful details of the Hopi Katsinas as if you were a child. Let your mind open to the spiritual imagery and legacy of the Native paintings and let your heart feel the love that went into the craftsmanship of the lost art of Hopi basket weaving. Finally, enjoy a good 'ol cowboy story!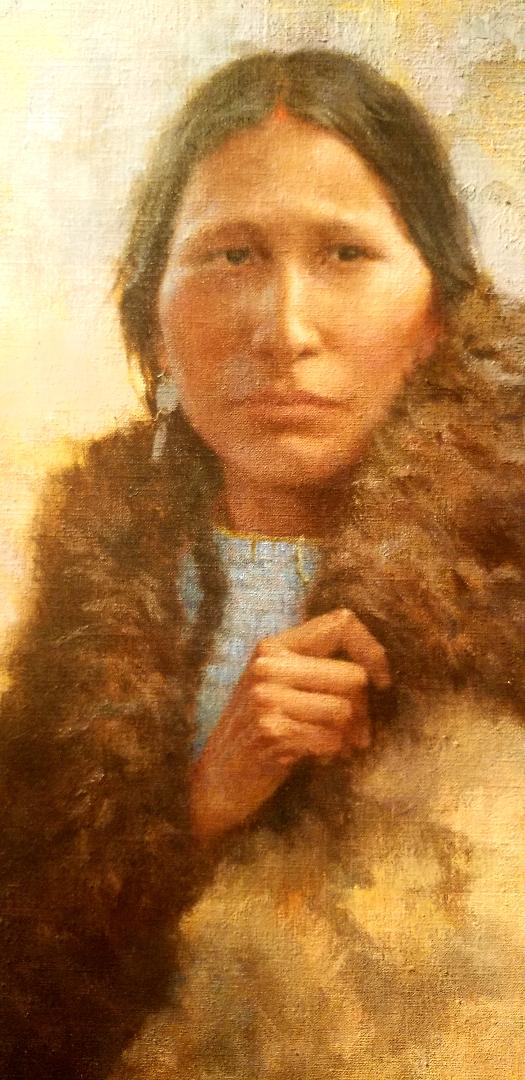 Above is personal favorite, "Winter Light" by Howard Terpning. The lighting and expression on her face was mesmerizing; she had the strong and unique characteristics of a Crow woman.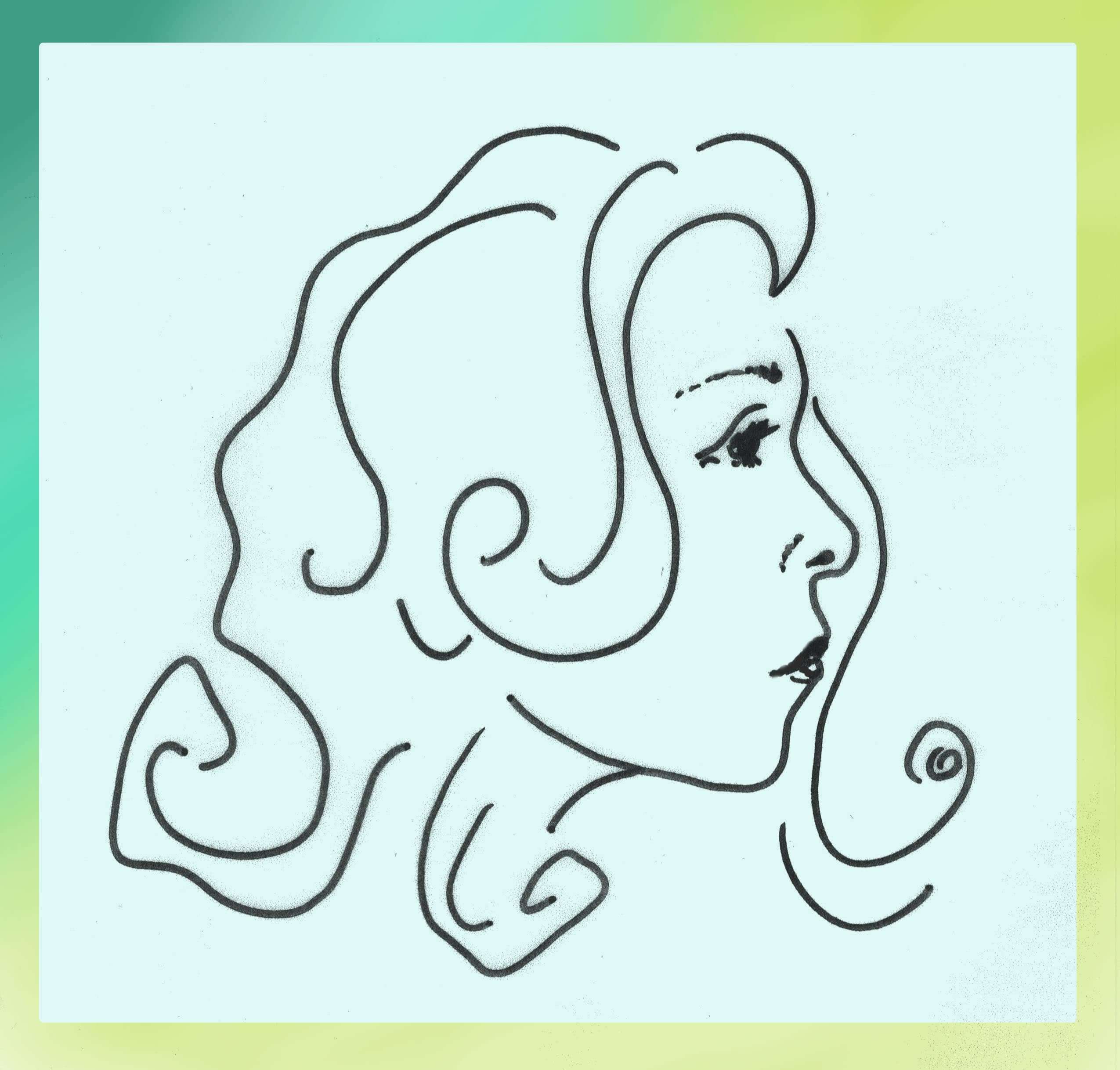 Jill Meyer is the Managing Editor of Notes on Design. A Scottsdale, Arizona resident, Jill is an artist, decorative painter, interior designer, and writer.