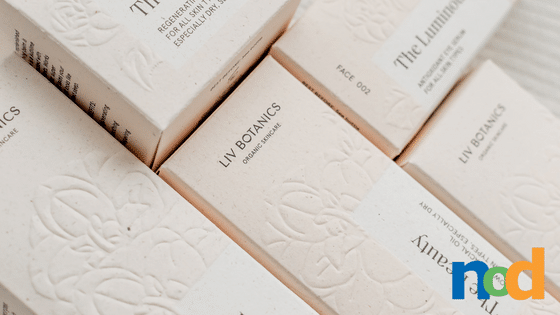 Source: Giada Tamborrino
Texture is one of the most underutilized elements of design. With a significant portion of design being created both within and for digital spaces, it's easy to see why texture has become a bit of an afterthought. When used effectively, however, texture is an incredibly powerful tool for building brand recognition, as it leaves a unique and memorable impression. Part of this is because unlike the other elements of design, we can experience texture with multiple senses. Texture delights not only our eyes but our sense of touch and this additional input is part of what makes it so memorable.
With that said, I've collected a few examples that highlight several different ways texture can be incorporated into design. If you haven't yet had the opportunity to incorporate texture into your own work, hopefully, some of these examples will inspire you to do so.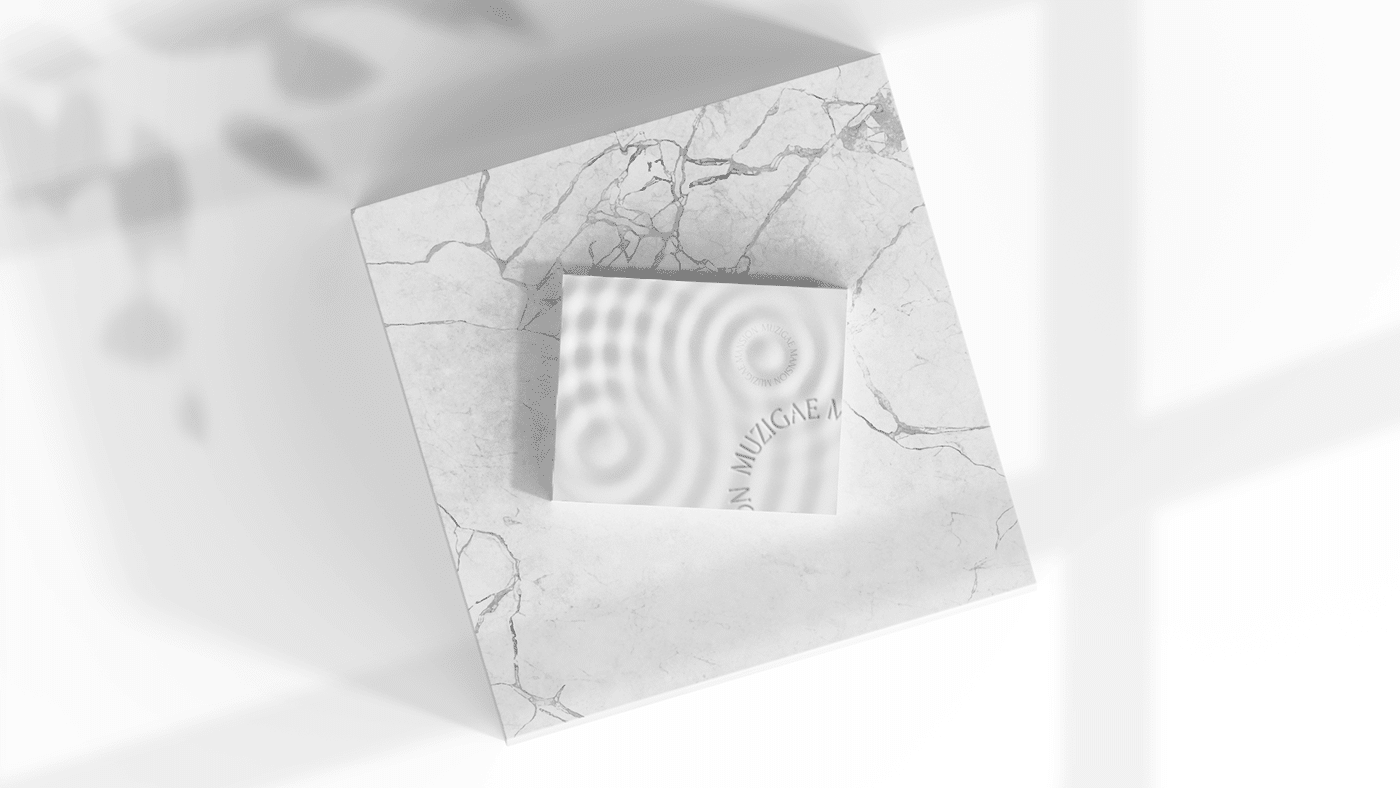 Source: OFFOF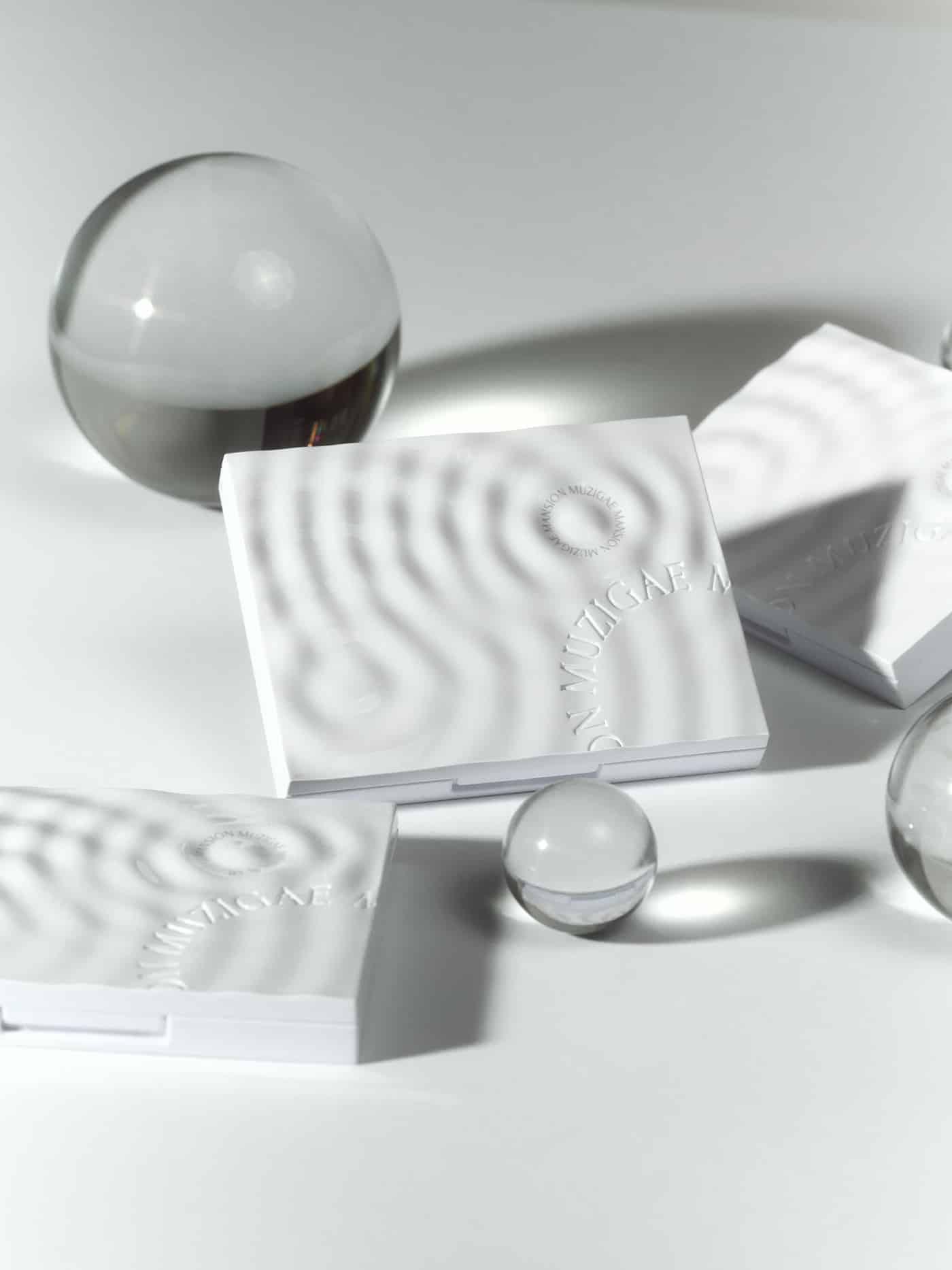 Source: OFFOF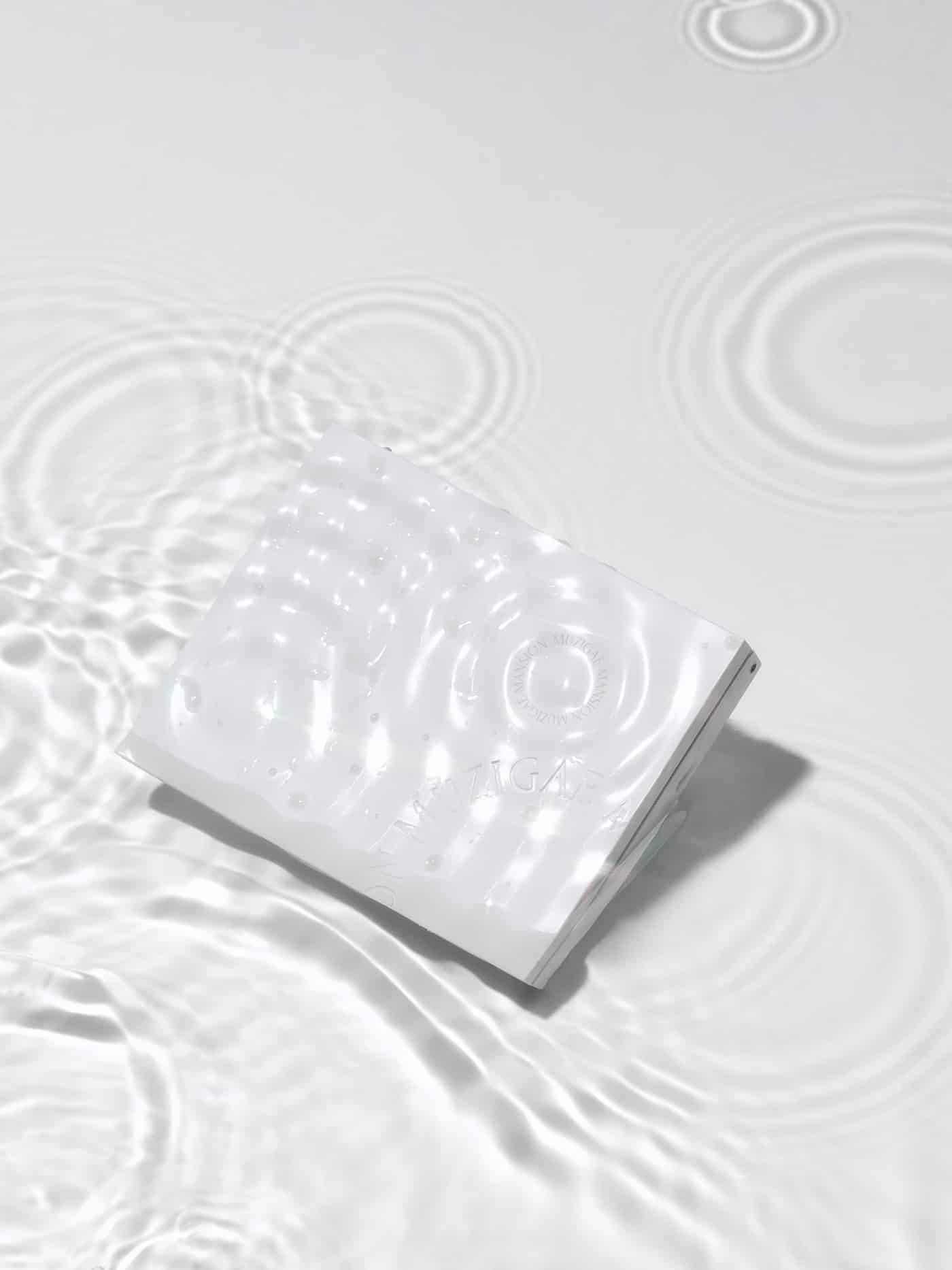 Source: OFFOF
This first piece comes to us by way of the South Korea-based industrial design studio, Offof. Created for the cosmetics company, Mizugae Mansion, this piece, Moire Palette, is deceptively simple but utilizes a few techniques to great effect. The first and most noticeable is its use of ripples. The milky white packaging features two overlapping rings of ripples emanating from a couple points on the packaging's surface. These waves, reminiscent of water and coupled with the reflective white plastic, give the appearance of purity and cleanliness. I especially like the way these ripples interact with light. The brand's name is also featured in grey print at the origin of one of the series of rings, with an additional, larger version debossed just below. This incorporation of both positive and negative space makes for a more interesting tactile experience while also allowing the type to appear more prominently under direct light.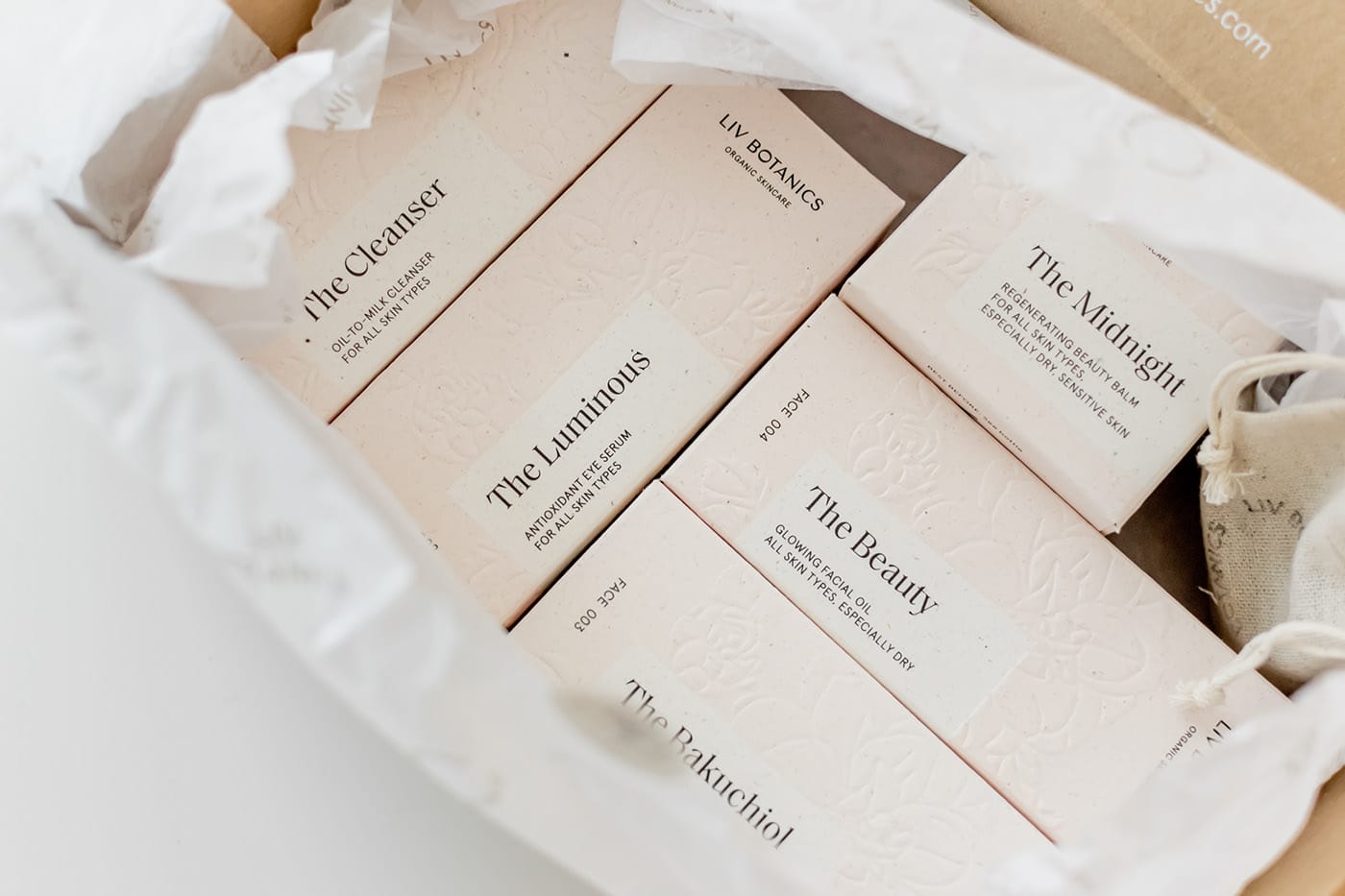 Source: Giada Tamborrino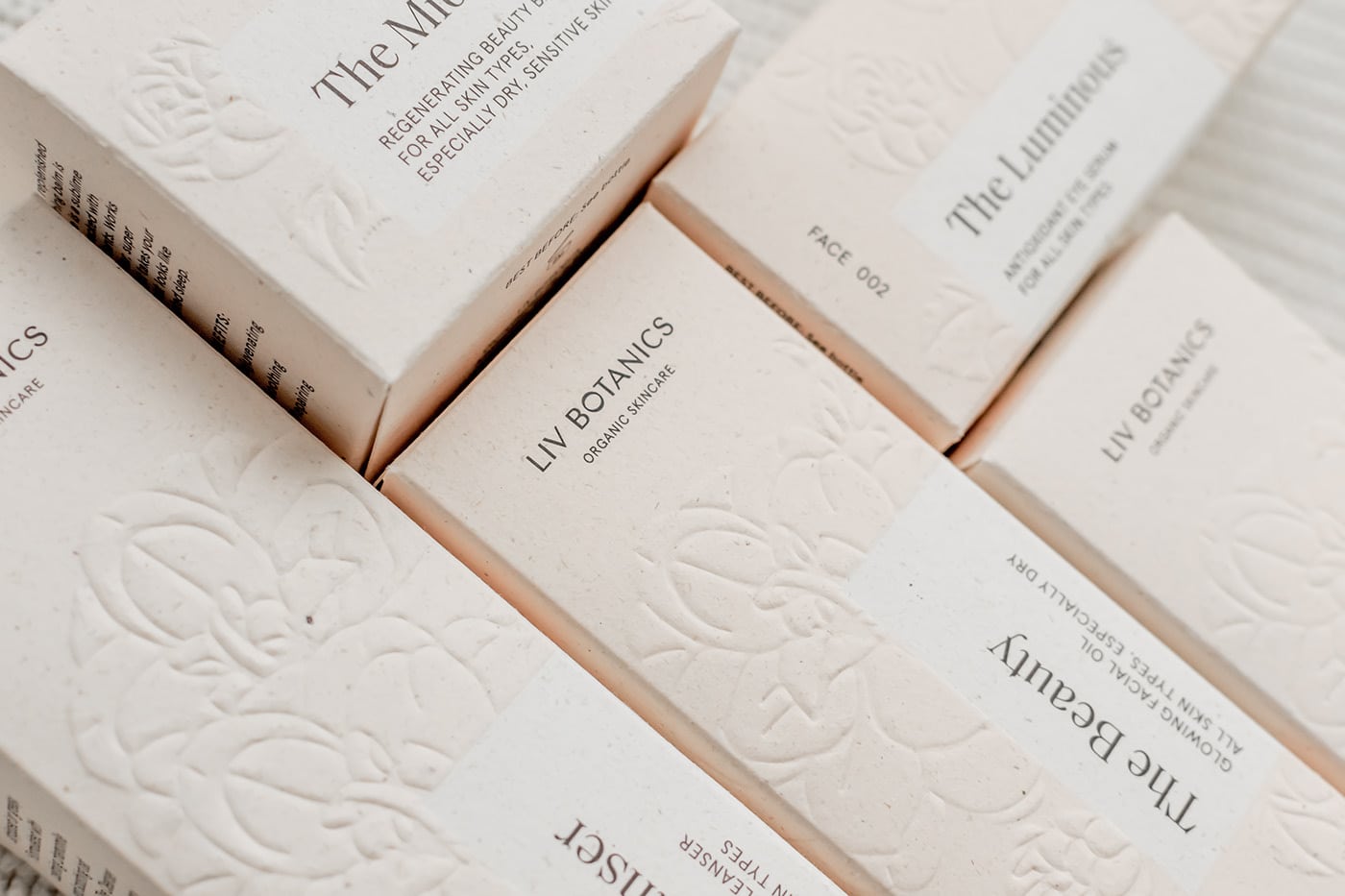 Source: Giada Tamborrino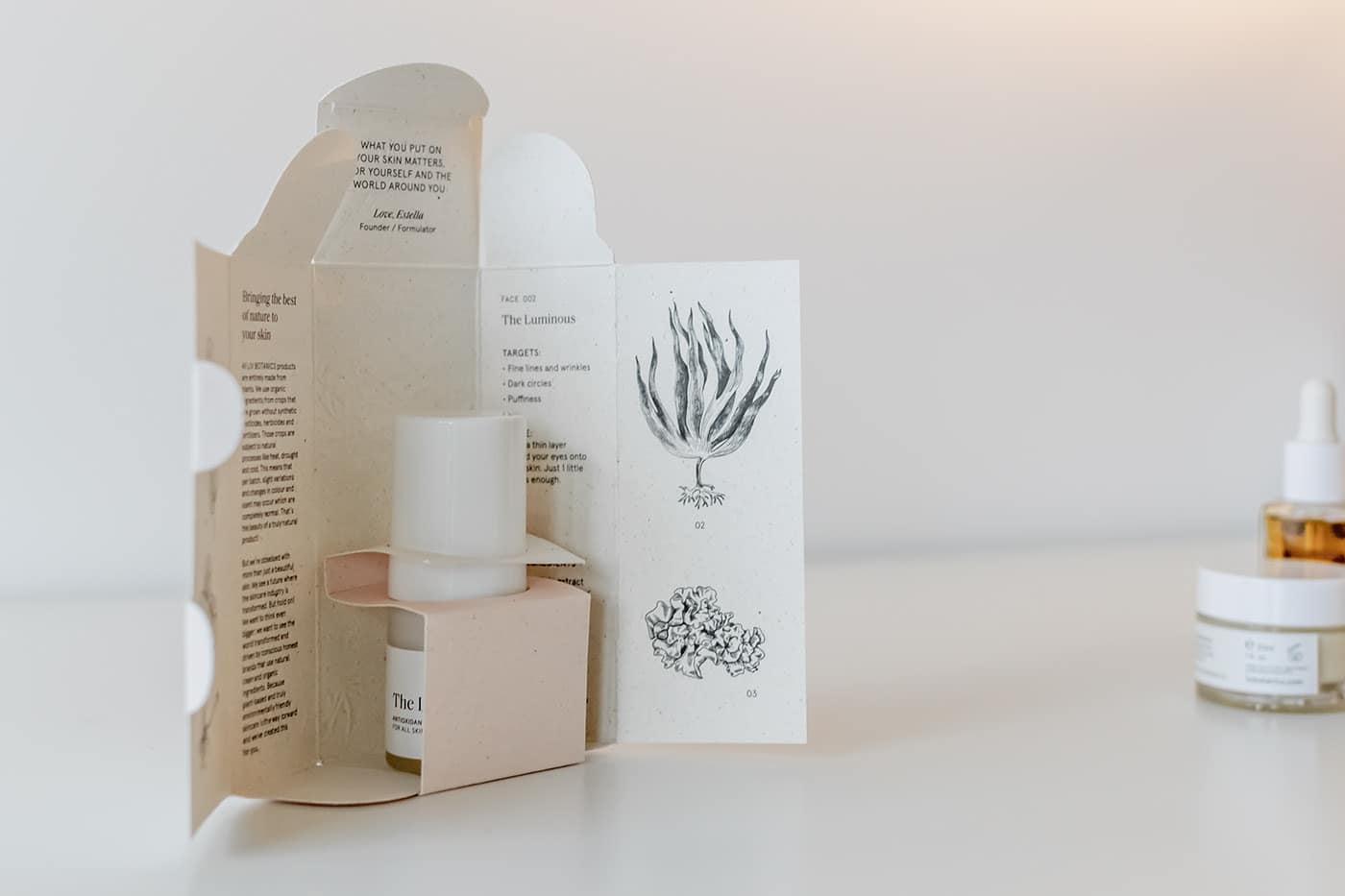 Source: Giada Tamborrino
This next project comes from the Amsterdam-based branding and packaging designer, Giada Tamborrino. Designed for organic skincare client, Liv Botanics, this brand identity and packaging project makes use of a soft, quiet color palette and botanical drawings to tell the brand's story. What initially may seem like rather simple packaging, suddenly takes on a whole new character when picked up or brought into the light. The surface of the box features an embossed botanical motif that elevates the design and brings attention to its subtle details. To honor the company's eco-conscious mission, special attention was paid to the manner in which the packaging was produced, employing plant-based inks and local, sustainable elephant grass fibers. The packaging features a glueless design with additional shipping materials being 100% recycled.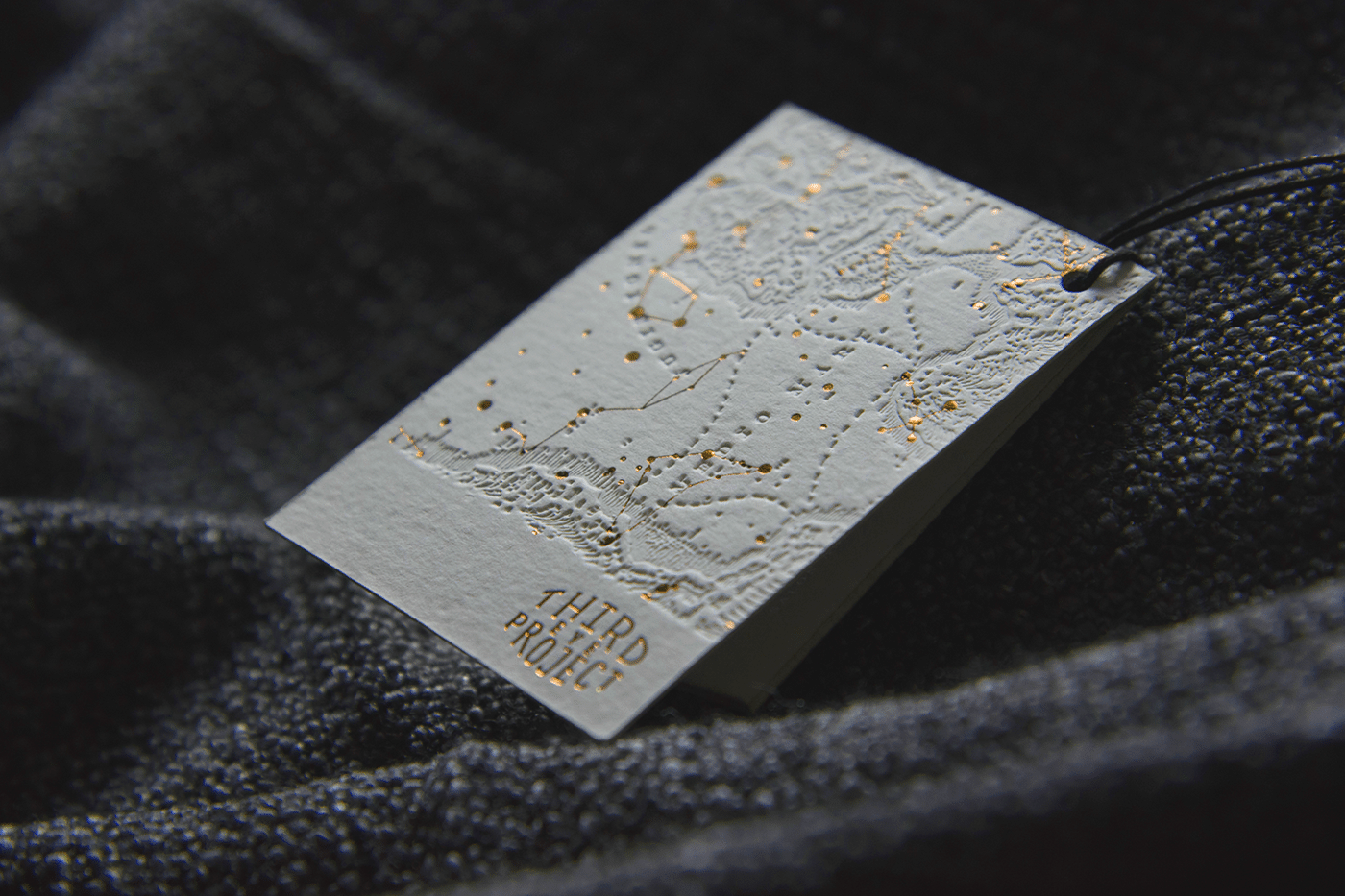 Source: HEAVY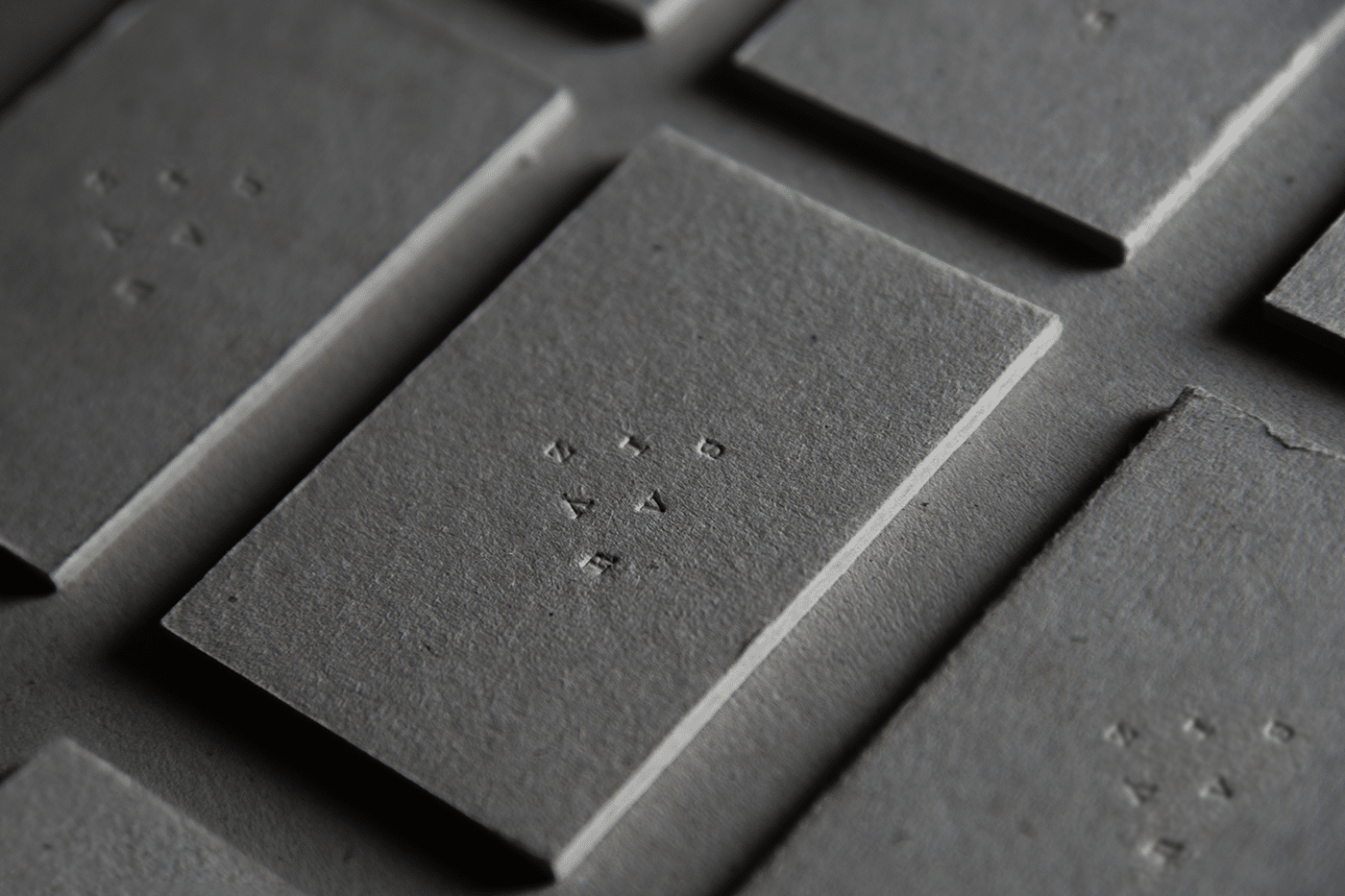 Source: HEAVY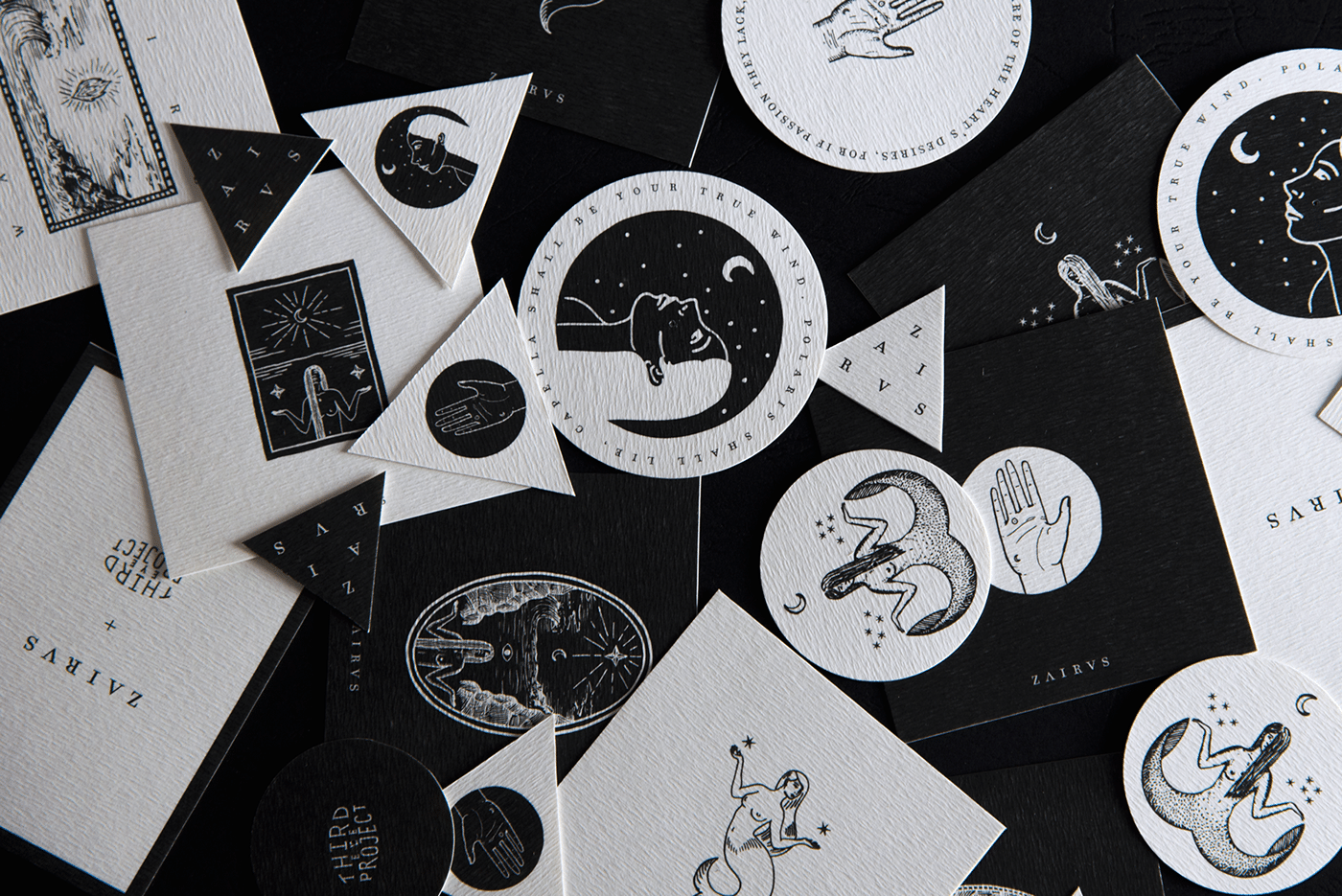 Source: HEAVY
This final project comes from Guadalajara-based design studio, Heavy. Specializing in branding and corporate identity, the design studio lent its talents to local fashion house, Zairvs. Pulling inspiration from astrology and mysticism, this brand identity is equal parts spooky and mysterious. The simple black and white palette is accented with selective hits of reflective foil and rough, natural textures. The hang tag presents the most interesting mix of both, featuring a heavily textured, debossed map and foil constellations placed delicately over top. While these elements are also featured in the brand's various other print collateral, I think it was clever of the team at Heavy to place the most emphasis on the parts that will travel home with customers.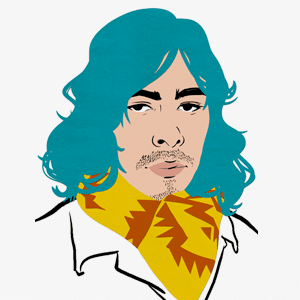 Taylor is the Managing Editor of Notes on Design. Taylor is a graphic designer, illustrator, and Design Lead at Weirdsleep.