Color Trends: Living Coral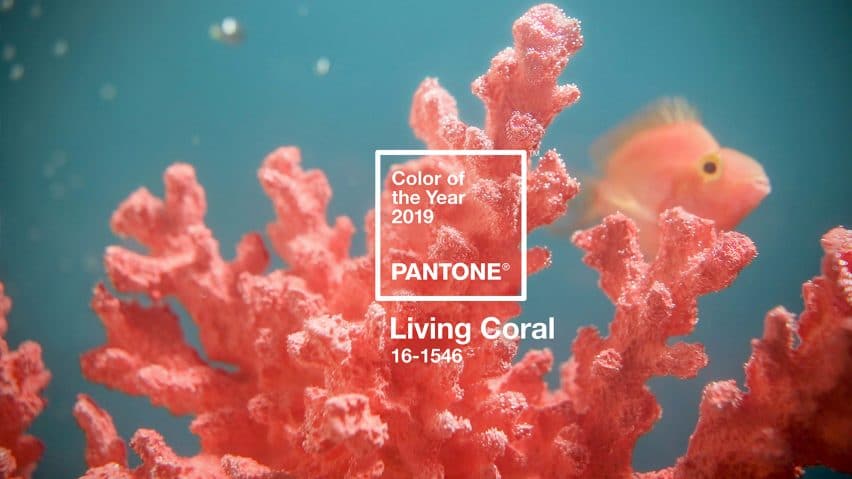 It's official: Living Coral, a shade of orange and yellow infused with pink, is the 2019 Pantone Color of the Year. Pantone Color Institute experts announced this light-hearted, happy hue as their 2019 pick in early December. The Pantone Color of the Year is an annual event in the design industry–the color gurus at the Pantone Color Institute spend all year "combing the world looking for new color influences."
There's a lot to like in the new color, as Living Coral envelopes us in warmth, nourishment, and optimism. Pinky hues have a mothering affect that comforts us and makes us feel safe. In a day of political hostility and doubt, this choice seems certain to console our inner child. (Do not mistake this though, as for a nursery color, it exudes a sexy vibrancy; think exotic Havana nights and Cosmopolitan cocktails!)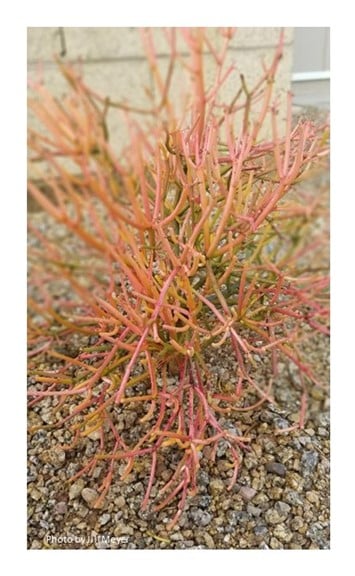 Color is the quintessential element that can reinforce good energy in our lives and create a more cohesive social environment, and pink has been scientifically found to help people feel a sense of happiness and wellbeing. As scientists Sandrine Gil and Ludovic Le Bigo report in their article Seeing Life through Positive-Tinted Glasses: Color-Meaning Associations, certain colors automatically make us feel more relaxed. With pink's charming characteristics, you can feel confident using Living Coral to add a perfectly positive spin to your project.
This color is not only found in the coral reefs of our oceans but in the cacti of our deserts. Reminiscent of spun cotton candy, Living Coral can be used to visually enhance and lure readers to joyfully linger longer when used as type. Décor wise, use for striking complimentary accents when paired with blue or charcoal. Using coral is a way of making people's complexions look healthy and glowing, so a spa, powder room, or bedroom will be a perfect fit for this go-to color of the year!
Let's look at how coral is already being used in 2019. The following images are sure to satisfy your visual sweet tooth!
Advertising: Use coral for sultry sexy products geared towards high style fashion. The glossy application of this hue is so irresistible; combined with turquoise it's delightful.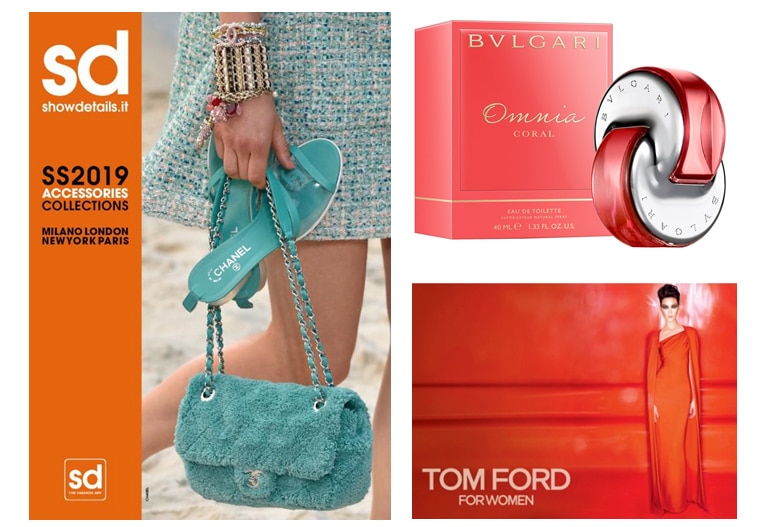 Branding: A powerful pop of color, this humanizing palette tells a passionate story. We see it used here in several ways: geometric, landscape, and organic imagery. Don't always play it safe with blues or muted colors, 2019 is the time to use this vibrant and unique shade.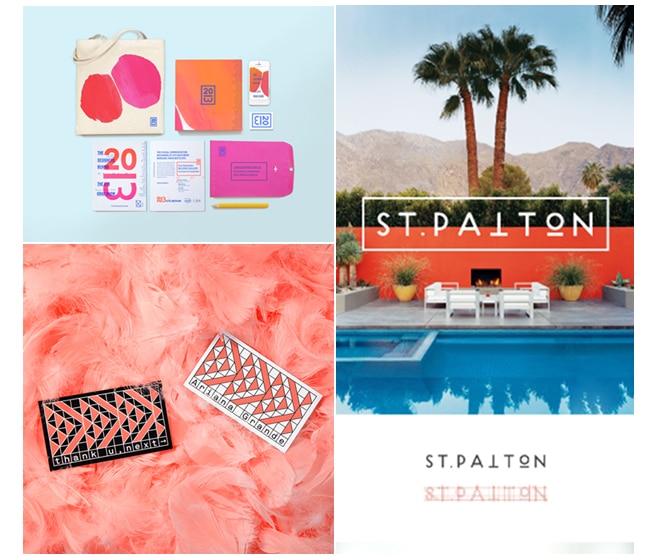 Fashion: The entertainment industry is rocking this undersea enchanting shade with impact. It's grabbing our attention with textures and materials. The playful flirty color has attitude and is all "dressed" out. Photographer Mariano Vivanco masterfully uses pops of bright color in his photography and videos.
https://marianovivanco.com/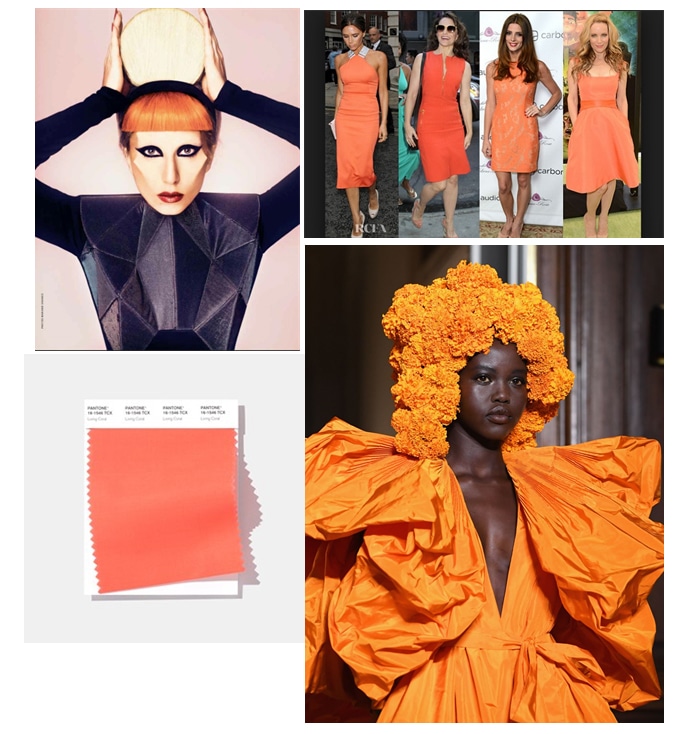 Décor: The traveler will love the way the Charles Hotel in Munich Germany reinforces the principal of pairing coral and blue or deep tones of charcoal and brown to make a dramatic and gorgeous statement. Throughout the hotel we see corals used in restrained amounts perfectly sprinkled as it flows from spa to suites to outdoor seating areas. Truly a jewel of Germany. https://www.hideawayreport.com/hotels/charles-hotel-rocco-forte/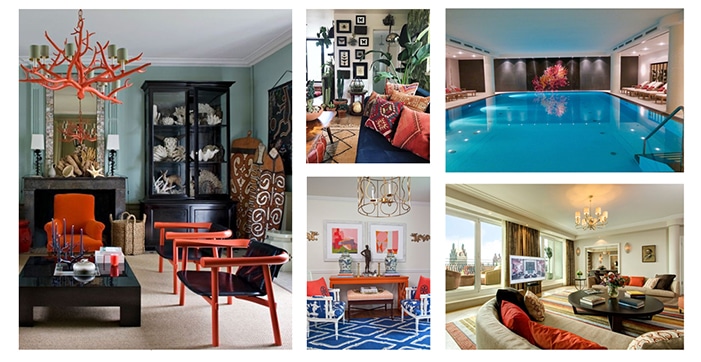 Use accessories such as lighting, pillows, and art for stunning residential applications. Whether your style is Boho, transitional, or coastal, coral has its place.
Art and Photography: Bold and beautiful, we continue to love this color that is so versatile and lively. For either fine or pop art, wash this color on your canvas to make your focal image pop out.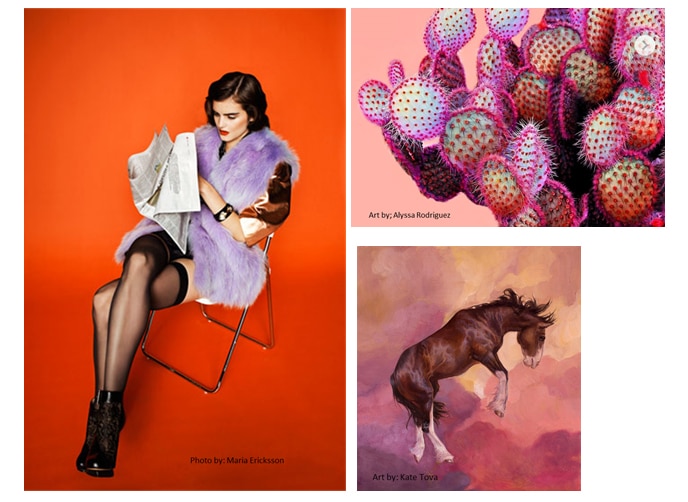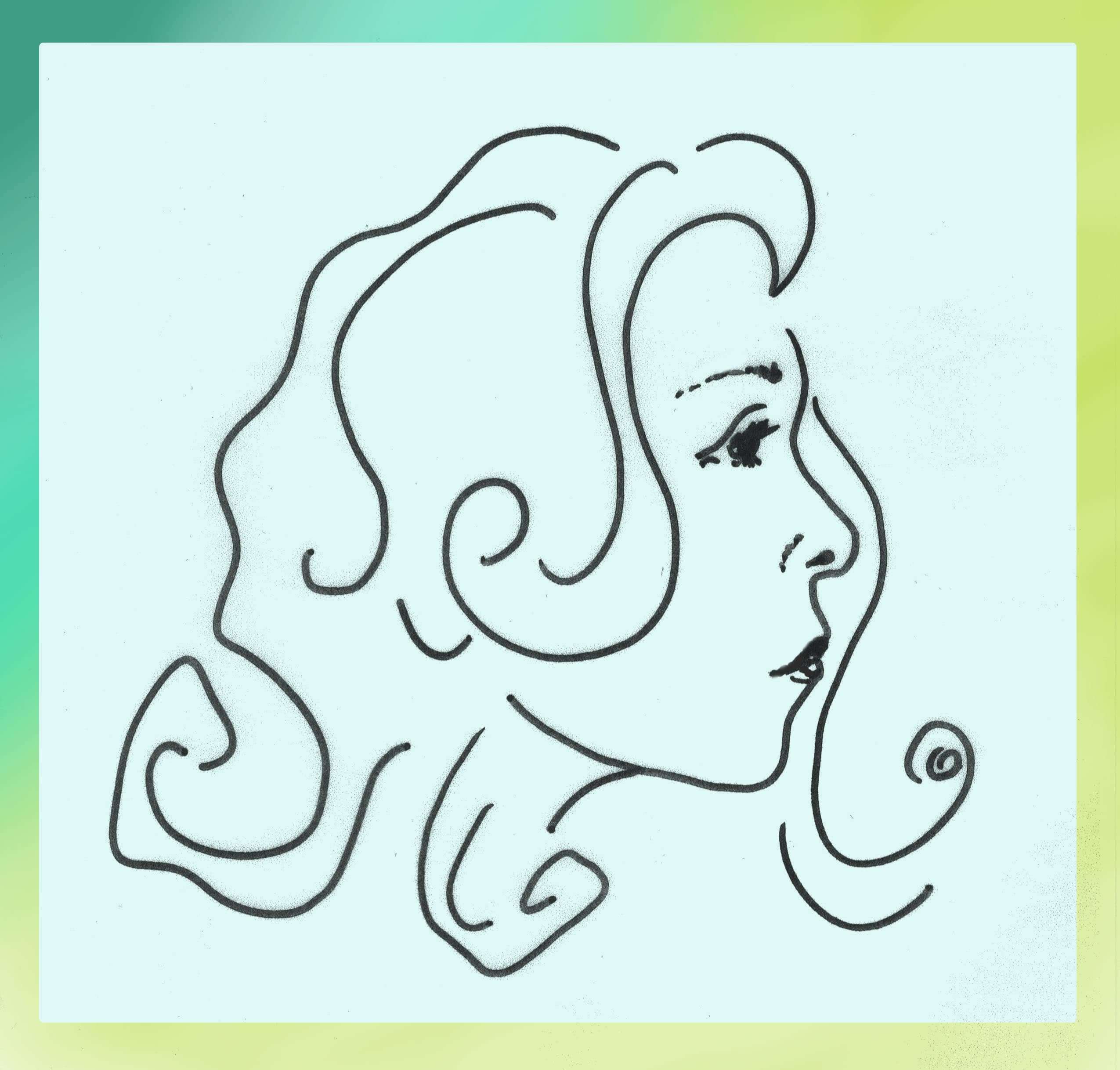 Jill Meyer is the Managing Editor of Notes on Design. A Scottsdale, Arizona resident, Jill is an artist, decorative painter, interior designer, and writer.