Designer Collateral: What You Need to Get Started as a Freelance Designer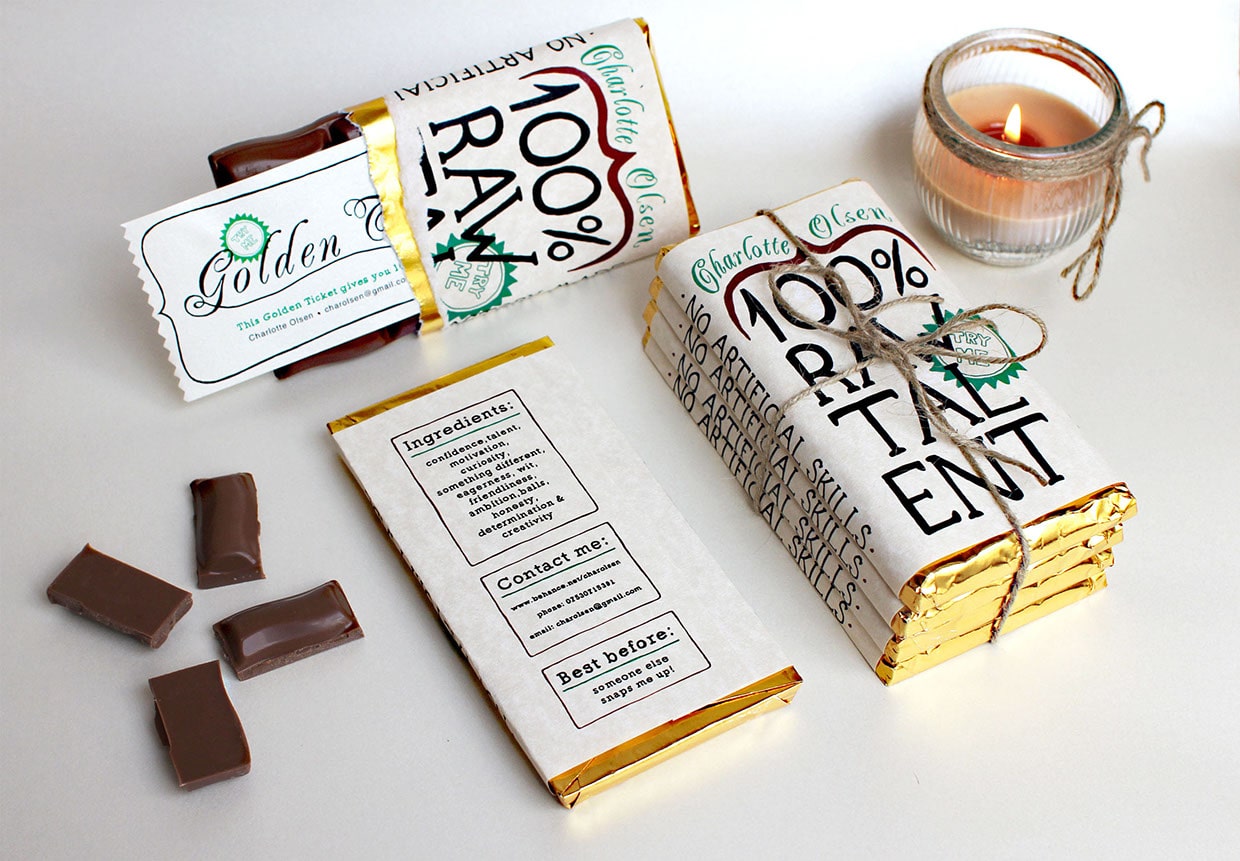 As new freelance designers and creative entrepreneurs it's important to create self-promotional materials in order to market yourself. Here's a breakdown of what to include in your own marketing kit:
1. A business card
Designers and creative entrepreneurs still find their new clients by networking in real life, so having a business card with a link to your portfolio is key for those times when you are out at an event and someone asks what you do for a living and you tell them and they say "Oh yeah, we need a new website, let me get your card." Read more about effective business card designs.
2. A portfolio
You'll want to have an online portfolio with about ten samples of only your best work. Do not include anything that is not your best work as it can work against you.
3. Resume
Your resume is where you can tell clients and prospective employers about your skill level and previous work experience. For designers, your resume also provides an opportunity to show off your design chops, in particular your information design skills. Find inspiring resume designs.
4. A PDF or print portfolio
A PDF version of your portfolio is something you can email to prospective clients. The nice thing about a PDF portfolio is you can create custom versions of it that relate to different kinds of clients and markets. If there is a client you really want to work for you can even create a custom version for that client specifically
Once you have a business card, and an online and PDF portfolio you've got the basics you need to start finding work. However, to fully market yourself there are other self-promotional materials you can add to your kit.
5. Social Media assets
Social media marketing is one of the most affordable and effective ways you can market your creative services. It does take time to set up, but it is a great way to branch out and find new clients and connect with other like-minded creatives and design organizations and groups.
You'll need to create some design assets for these accounts, like profile and cover images for Twitter and Facebook. As a designer, creating accounts on the more visually-focused social media sites like Instagram and Pinterest may be even more important though. Designers use Instagram and Pinterest in a lot of creative ways. You can create a series of images in a vertical post for Pinterest or create a version of your portfolio on Instagram including all the latest hashtags. More useful resources about social media.
6. Biography, Company Information, Rate Sheet
You may want to send out more specific information about yourself as a designer and this is especially important if you have a design company with more than a couple members. Some of this information can also be included in your website or PDF folio but also having it as a separate piece of marketing collateral can make it easier for you to decide how much information you want to send to prospective clients on the fly.
The company information sheet can include colorful and engaging photography of your studio and information about your design philosophy and values.
The biography can serve to tell prospective clients more about your projects and successes as a designer. If you are right out of school, it is a place where you can discuss your development as a creative and include some thoughts regarding your design style and approach.
A rate sheet allows you to be totally transparent with a client regarding cost from the get go and it also expedites the process of negotiating an amount for a project. It is particularly useful if you offer design services as packages as well, and it can help to inform and organize the process for a prospective client.
7. Something Different or 'Leave Behind'
The final piece that you may want to create for your own self-promotion may be something totally different. What does that mean exactly? Well, that is entirely up to you. Designers can land really exciting work by creating a leave behind, a self-promotional piece that is one-of-a-kind and 100% Creative with a capital C. This type of design object is a great opportunity for you to show off your talent and design skills in typography, use of materials, color, layout, printing techniques, and creative concept.
For an amazing example of this kind of project take a look at the work featured in this article. Charlotte Olsen's 100% Raw Talent is a chocolate CV with a golden ticket for a discount on her design services.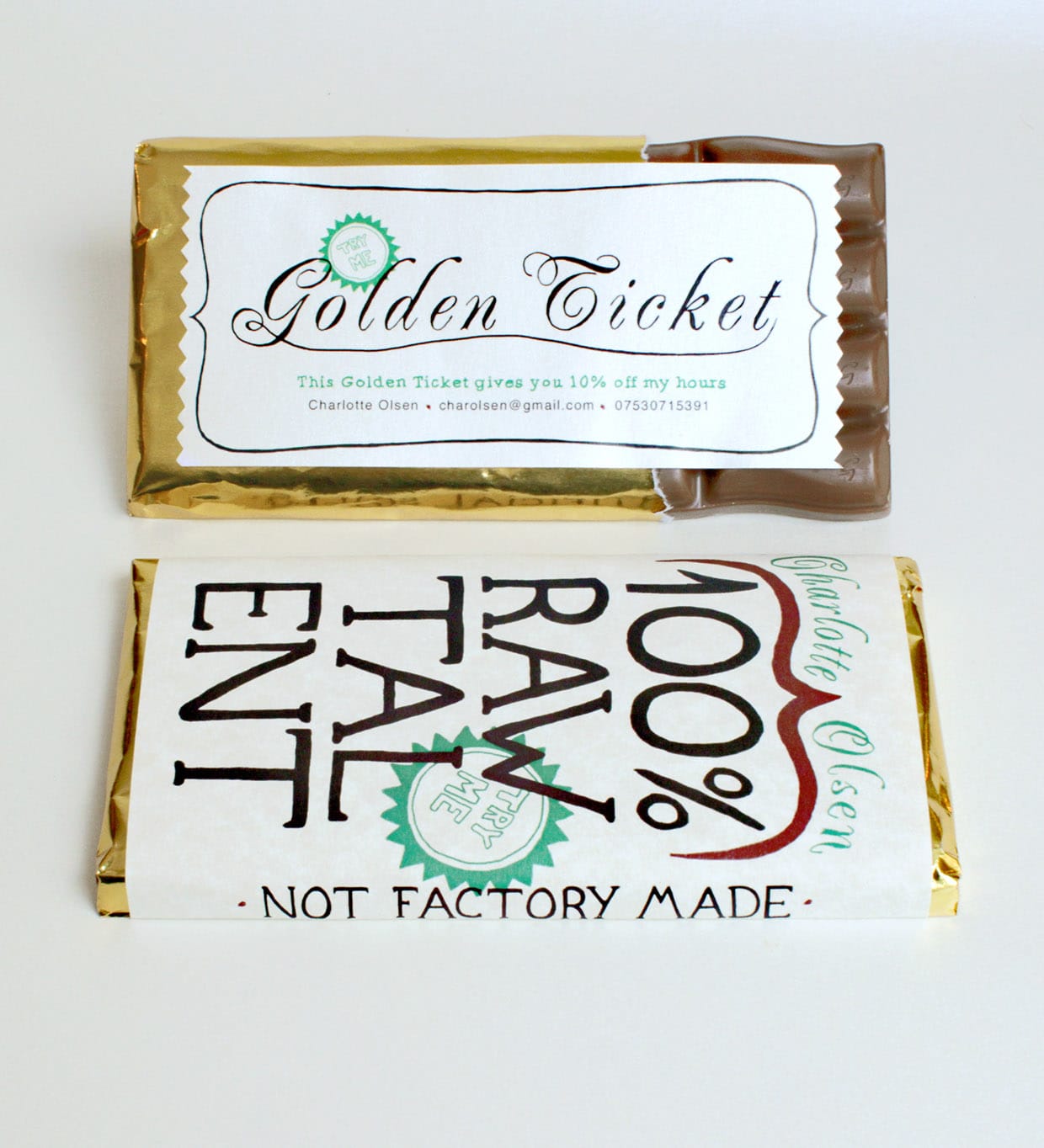 There is so much more that can be said about this topic but I hope this introduction can serve as a launching place for you to start thinking about what is possible as you create your self-promotional materials.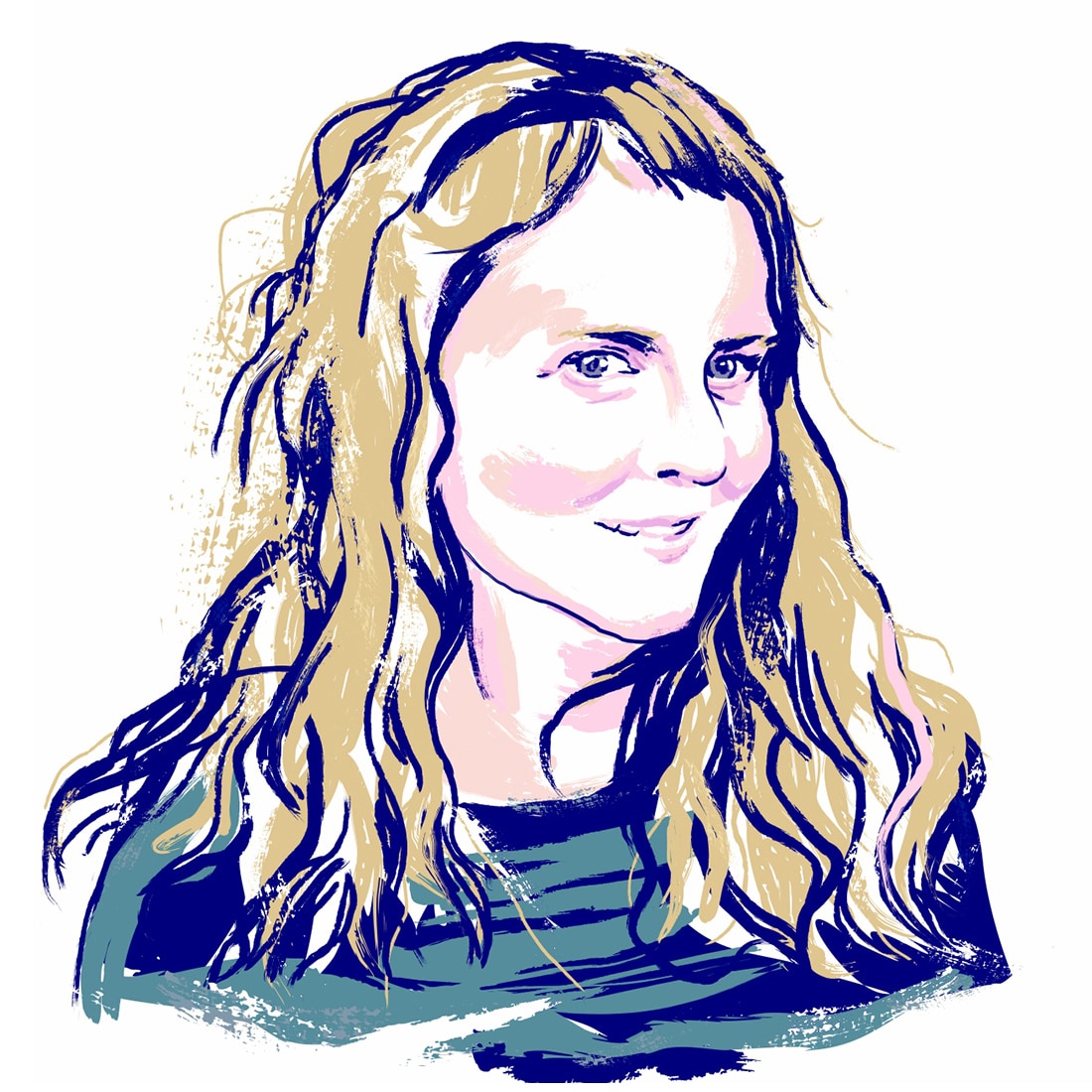 Margaret Penney is the Managing Editor of Notes on Design. Margaret is a teacher, designer, writer and new media artist and founder of Hello Creative Co.
Are you interested in sharpening your business skills? Sessions College offers a wide range of advertising and marketing courses. Contact Admissions for more information.