Find the Right Picture Fast with Every Pixel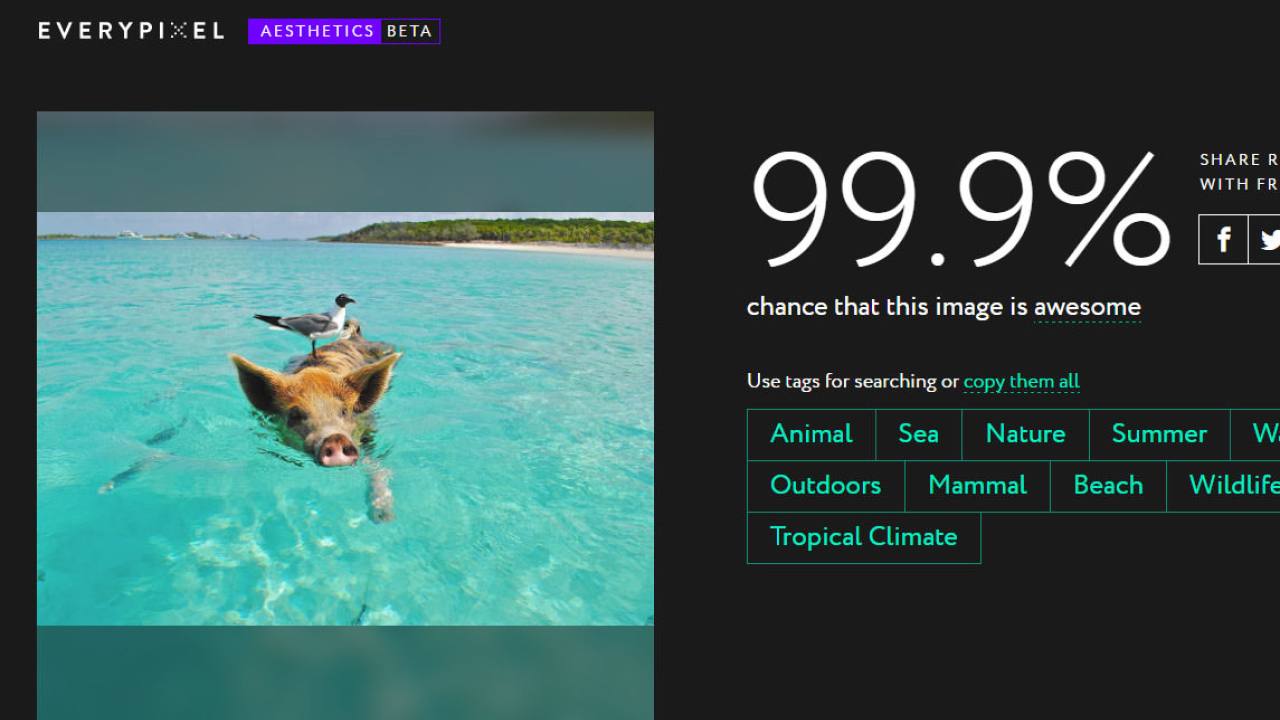 As designers know, finding the right image for a design project can really make the work shine and look ultra-professional–that's why designers spend hours scouring the web for just the right picture.
A new online app called Everypixel aims to simplify and speed up the process of finding the right image with a search engine with a fine-tuned aesthetically driven search filter.
Everypixel's mission is to provide a way for designers "who hate bad stock images" to find good ones in a matter of minutes. On startup, Everypixel is set to crawl over 50 micro-stock photo sites automatically. From there, designers can use the fine-tuned search criteria to hone in on just the image they want.
One can search by keywords, image type, horizontal or vertical orientation, color values, and free and premium images. Quite interestingly, and something new to search filters is the ability to search for isolated images and images with an area of the image free of too much visual content. Designers will find the second option most useful in particular for the design of banners, where text content is needed and should be placed over an area that does not already have a lot of visual information. With Everypixel, you can also upload your own image and it will find related photos or illustrations.
EveryPixel also has a new "Aesthetics" AI feature in its beta stage. You can upload an image and ask the neural network whether the image is good or not. The AI algorithmn uses stock photo data to analyze and compare the image you uploaded to a vast repository of images. The AI feature could provide a good way to help assess how saleable a photo may be in the marketplace. However, you could also always leave that up to your artistic eye as well.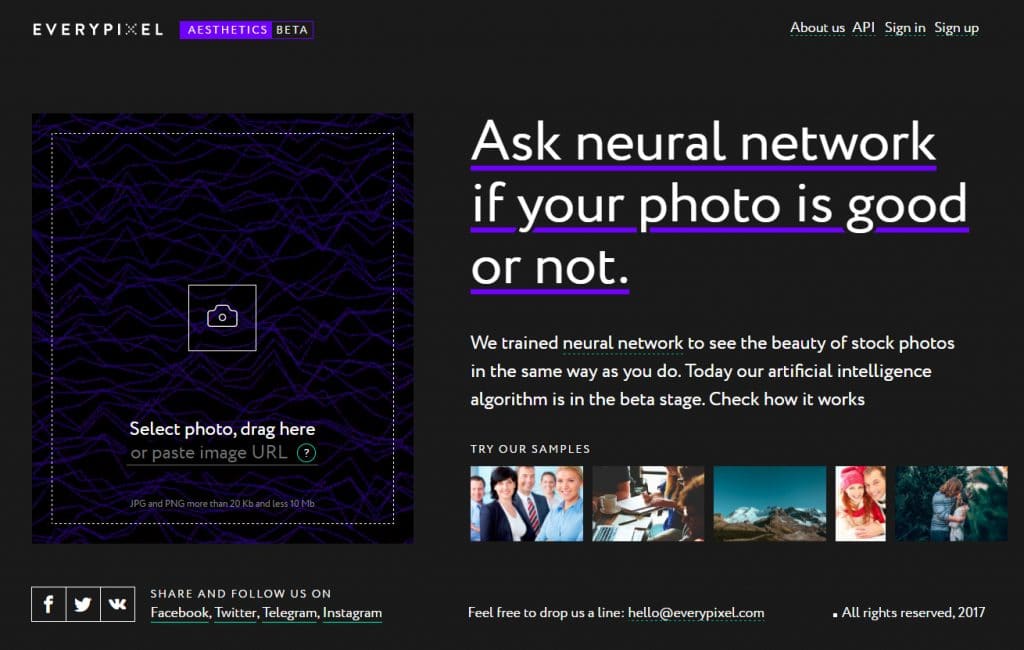 To try the app out, visit http://www.everypixel.com.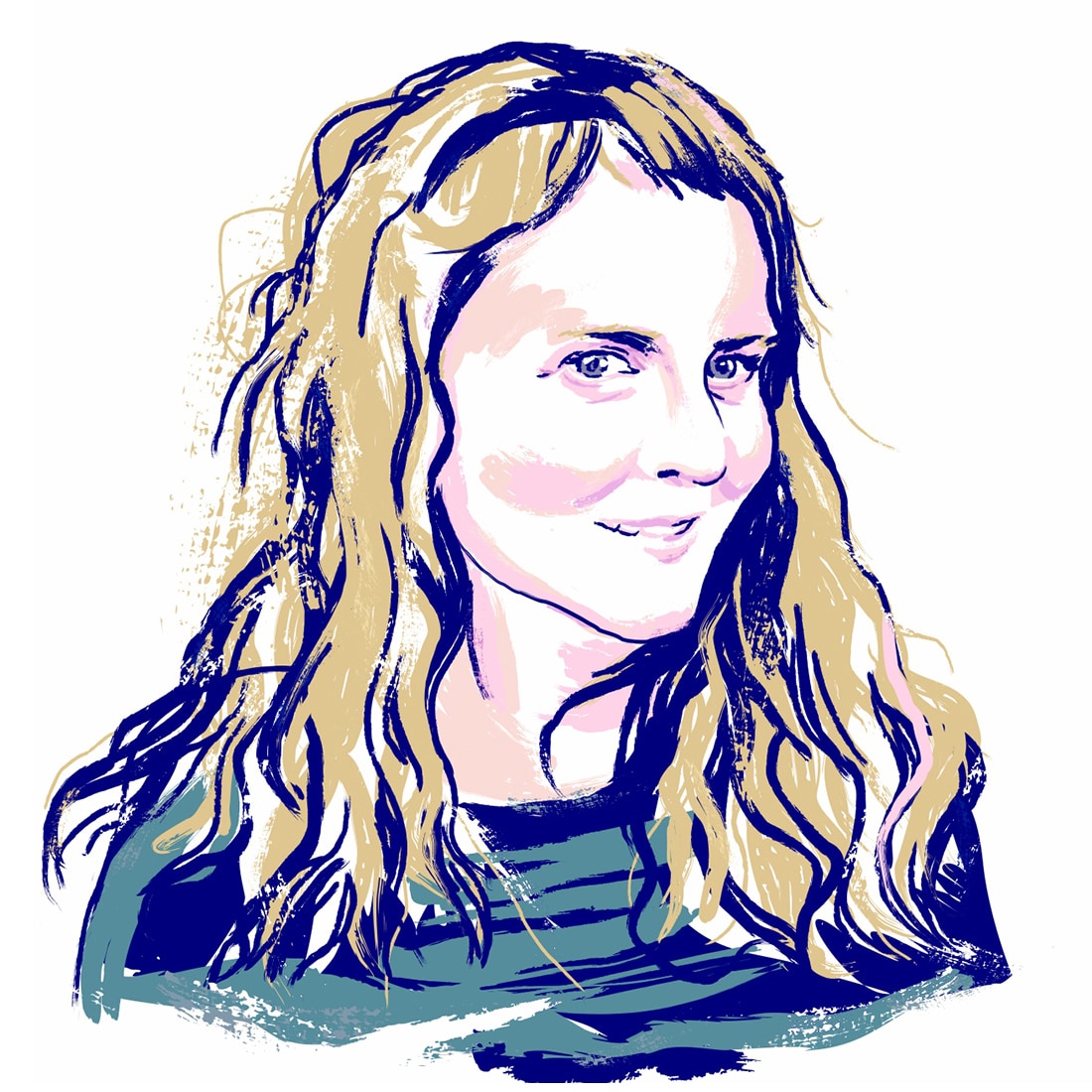 Margaret Penney is the Managing Editor of Notes on Design. Margaret is a teacher, designer, writer and new media artist and founder of Hello Creative Co.