4 Amazing Apps for Your Freelance Business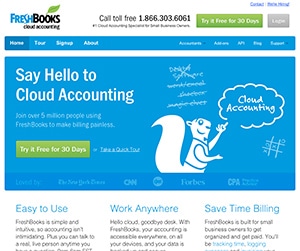 Keeping organized as a freelancer can sometimes feel like a job in and of itself. The last thing you want to do is be wasting your time keeping your business together instead of making new creative work. We've gathered a few amazing apps that provide important services to you like time-management, invoicing, scheduling, bookkeeping and project management. All the apps listed have desktop and phone versions making it easy for you to keep track of your business wherever you are.
Freshbooks

Freshbooks is one of the first cloud-based accounting and time management apps and still one of the best. Freshbooks is incredibly easy to use, with a simple almost pared down interface and everything within the app is written in plain language.
If you thought you were the kind of person who was bad at bookkeeping Freshbooks might convince you otherwise.  You can import your purchases and add them to categories, making keeping track of your business expenses super easy.  The time tracking feature allows you to keep tabs on your hours and assign the time to projects you have set up under each of your clients. Once the hours are logged you can apply the time to invoices instantly, drastically reducing the non-billable hours devoted to creating your invoices. Clients can pay invoices through a variety of methods including by credit card, which is key.
If you are looking for an all-on-one invoicing and time management solution for your small business Freshbooks offers a great product at a reasonable cost.
Harvest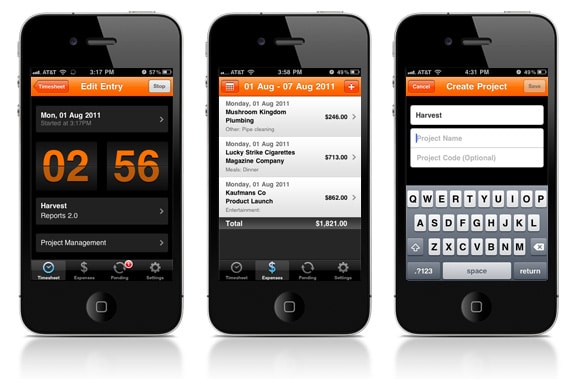 Harvest is newer to the market and another all-in-one time tracking and invoicing application that has a lot of similarities to Freshbooks. The key differences is that it provides the ability to create retainers prior to the start of a project and it also is more integrated with project management and invoicing apps like Asana, Trello, Basecamp and Quickbooks. Harvest also has a slightly different subscription model in that it supports one user with multiple clients and you purchase plans based on users; whereas Freshbooks allows for multiple users in one account and you pay more, for more clients.
Freelancy

Freelancy is an all-in-one time tracking, project management and invoicing app designed specifically for the freelancer.  It offers a lot of features in one product and yet the interface is clean and simple. Freelancy syncs your data wherever you are so you can be tracking time on a project from anywhere. Freelancy offers a nice selection of report types and also charts which help you to visualize your work process and also share this information in a presentable format with your clients. The app also provides ways to sort, search and filter projects and clients which really helps with project management.
Timely

Timely is an app for time-tracking and scheduling, so it's more of a project management app. With Timely you can plan weeks ahead and track time and rates for your existing projects.  If you have jobs that have a lot of moving parts, freelancers, and that you have to keep to a clear deadline this is the kind of tool you want to use. Timely was created by New Zealers Andrew Schofield and Ryan Baker who prior to creating Timely were responsible for the web-based scheduling software BookIt–so Timely is created by experts in the field of web-based time management.
Timely's user interface supports drag and drop modules making it easy to organize time units visually and quickly. The calendar is flexible and can be customized to present daily, weekly and monthly views. Timely could be improved by providing more integration with other applications other than Google Contacts but other than that it has really everything you might need to track and manage time on small and large scale projects.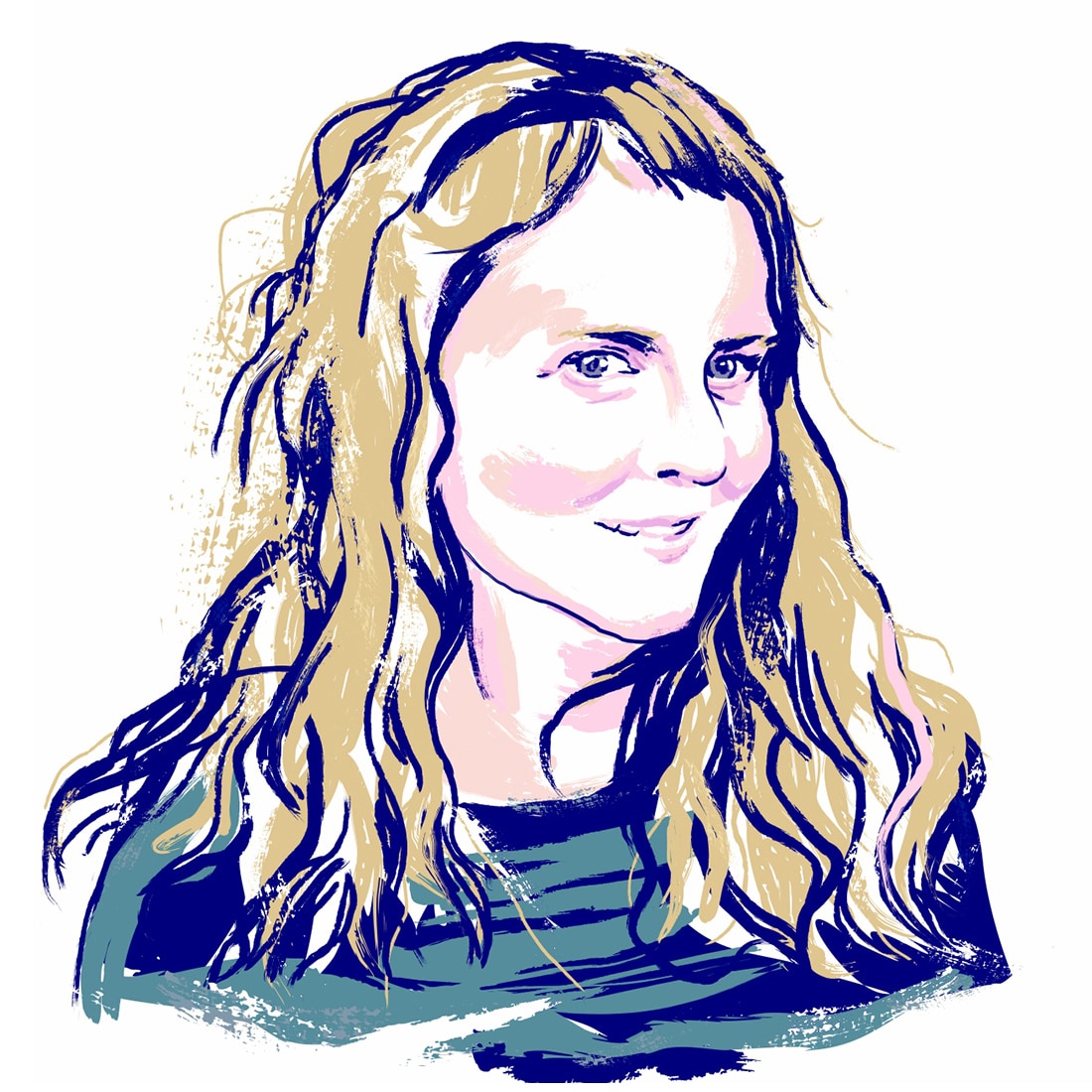 Margaret Penney is the Managing Editor of Notes on Design. Margaret is a teacher, designer, writer and new media artist and founder of Hello Creative Co.
Are you interested in sharpening your business skills? Sessions College offers a wide range of advertising and marketing courses. Contact Admissions for more information.