Hand-Lettered Holiday Cards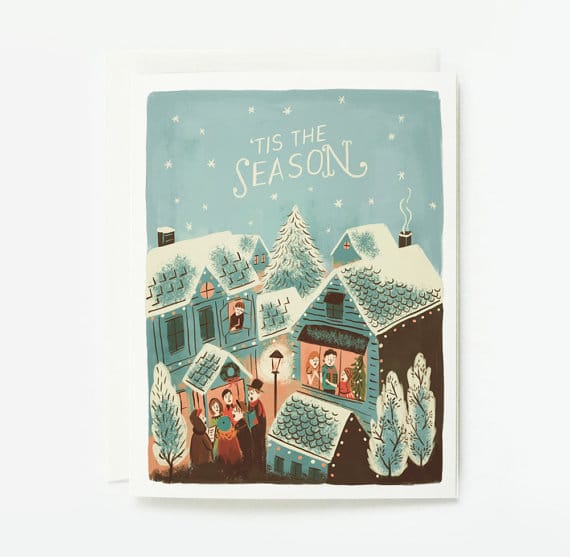 For this holiday season, hand-lettered cards are in vogue. Hand-lettered designs have a personal and crafted style that people like. Hand-lettered pieces don't all look the same though and can vary a great deal in visual character from elegant, premium, chic, colorful, cheery, feminine and contemporary. We've collected a few choice card designs here for inspiration.
One Canoe Two's Very Merry Christmas To You card set has eight cards in soft pastel watercolors and a mix of lowercase script and all caps hand-lettered type. The design has a contemporary and clean feel.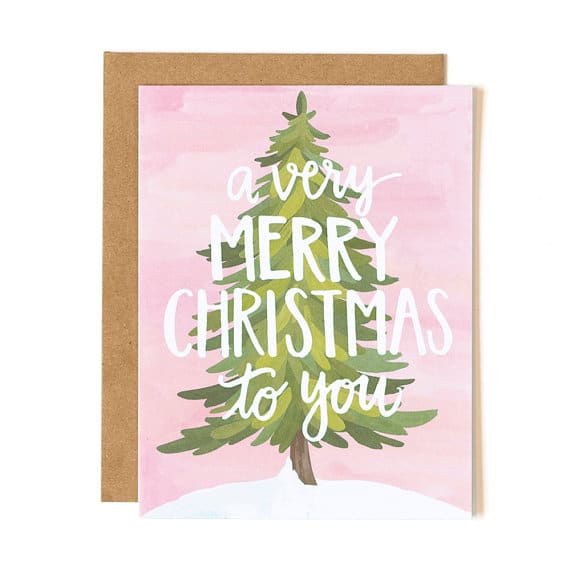 Wildwood Lettering's holiday card is a chic and simple hand-lettered design with black type and gold foil dot patterning. The hand-lettered style is bold with just enough flourish to be decorative, yet isn't overly ornate or intricate.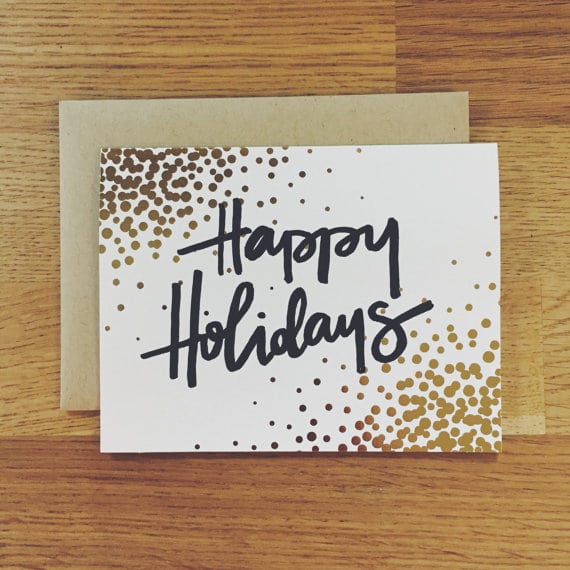 Julie Song's set of 6 assorted gold foil calligraphy cards are elegant and understated. The calligraphic style is expressive with large swooshes on ascenders and descenders. The hand-lettering is paired with a clean san-serif with open letter spacing, for added sophistication.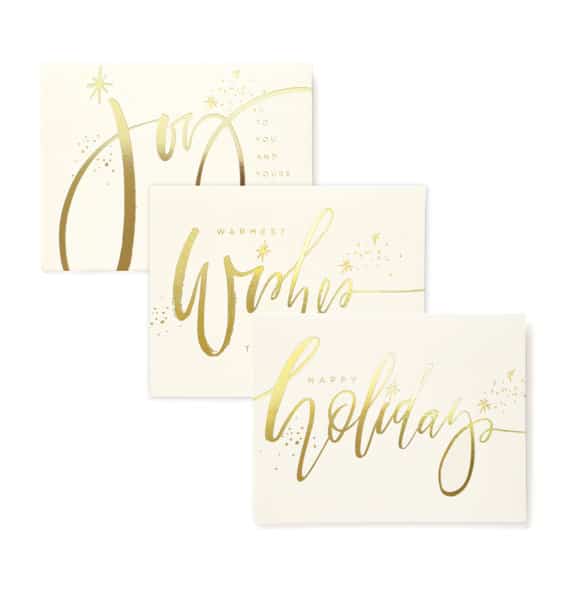 The Quill and Fox Christmas Ornaments card set has ten cards and is made with gouache paint on recycled paper. The color palette hints at being a bit 1950's inspired with the warm pinks and gold. The hand-lettered style is friendly and a little childish. The illustration work, which they are known for, is lovely and also a bit retro in style.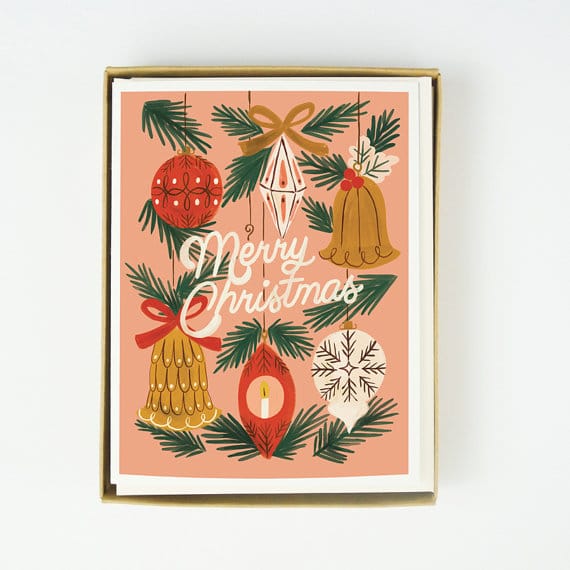 Thimble Press Oh Holy Night card set has eight cards and is made with ink, pen, twinkle stars and as they say "holiday cheer." The hand-lettering has a casual and charming feel with decorative curled swooshes.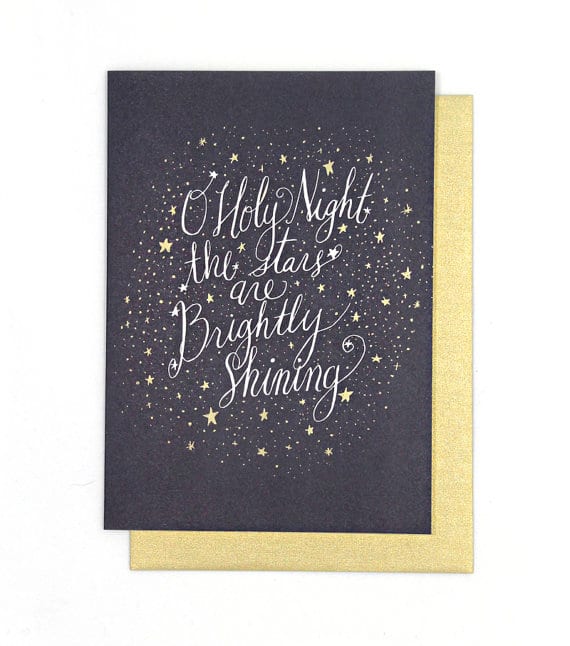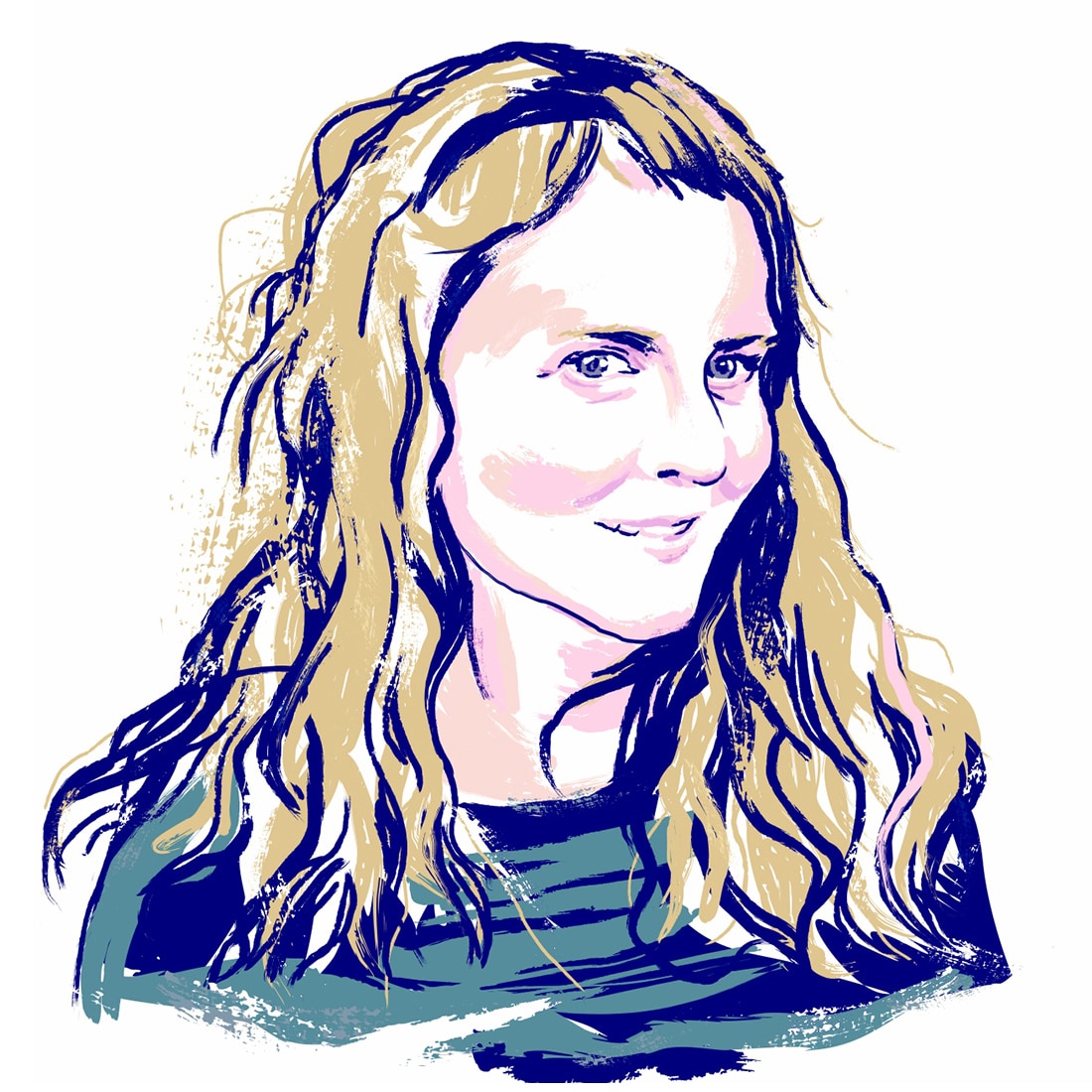 Margaret Penney is the Managing Editor of Notes on Design. Margaret is a teacher, designer, writer and new media artist and founder of Hello Creative Co.