Logo Lounge 2021 Trend Report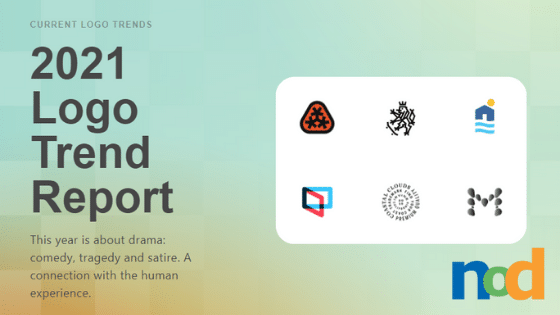 Logo Lounge recently released its annual trend report for 2021. For those unfamiliar with the site, it's a subscription-based logo aggregator. Users can upload their logos and browse the work of others, as well as create collections to be used as reference. Beyond just the community aspect of the site, Logo Lounge also curates the best work of the year for its annual Logo Lounge Book as well as analyzes the year's submissions for trends, which they share publicly. The past year has been interesting, to say the least, so let's take a look at some of the trends that emerged amidst the chaos.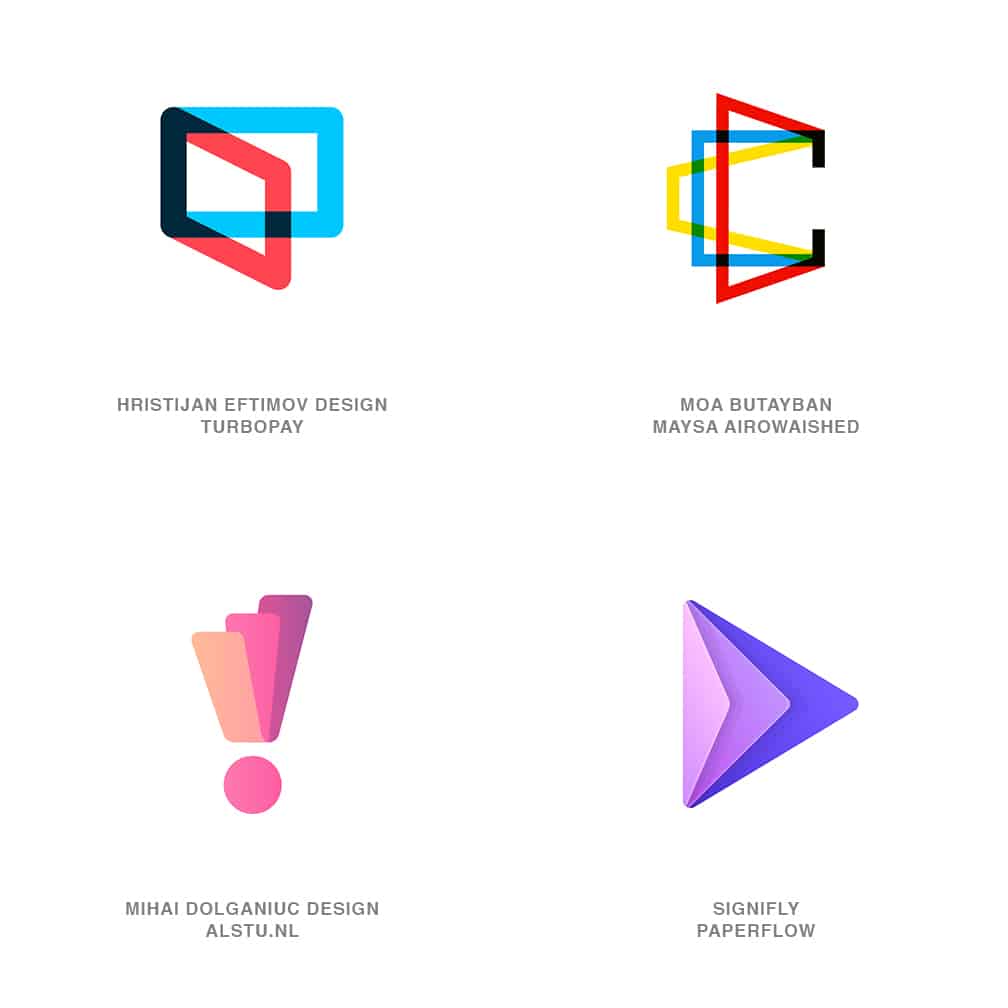 Swingers
The first trend that caught my eye from the summary was Swingers, a name chosen due to the sense of motion shared by the logos in this category. Creating unique silhouettes for logos is becoming an increasingly challenging task, and one way of surmounting that obstacle is to simply duplicate your shapes. Even simple rectangles can take on interesting new forms when they're multiplied and stacked. The logos in this category all use a single axis and multiples of their core form to create a sense of motion and depth. The marks demonstrate various stages of a trajectory and feel active and energetic despite being constructed from static, geometric forms. This sort of movement can suggest progress, growth, or adaptability.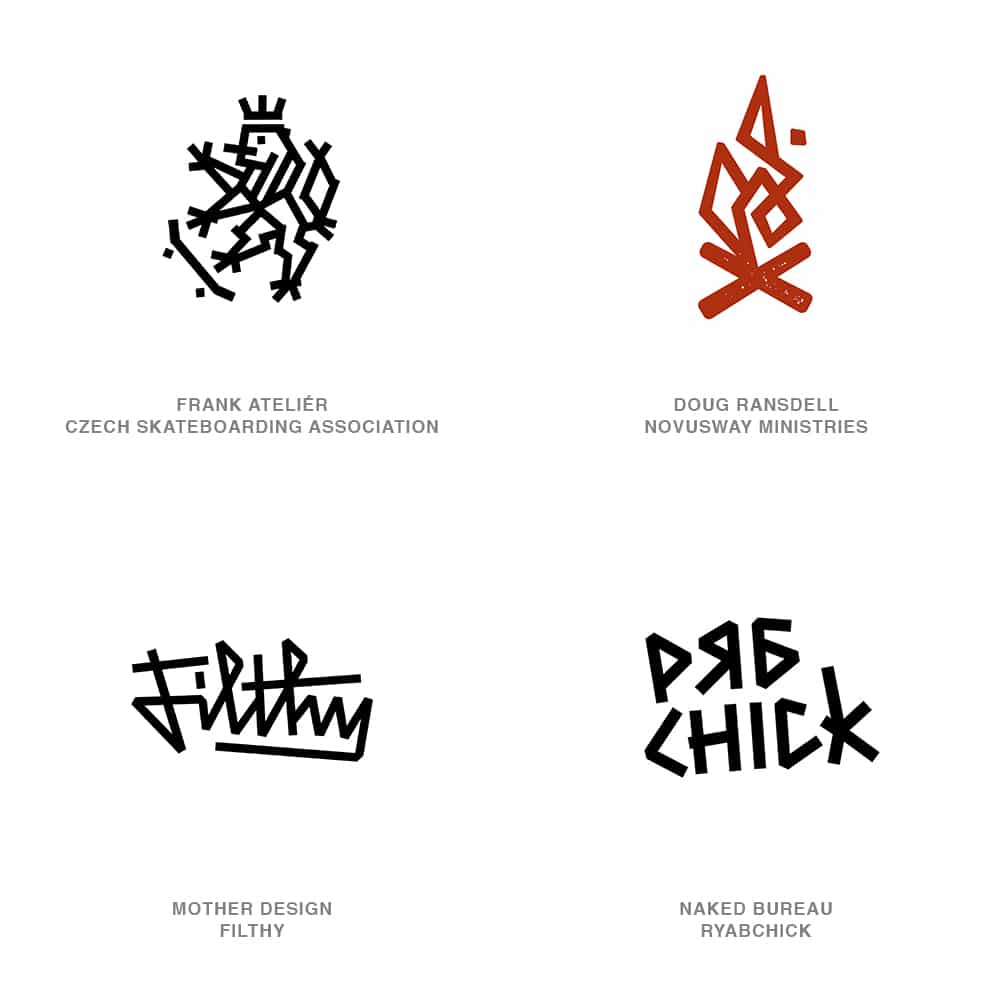 Electric Tape
This selection of marks was dubbed Electric Tape, due to their exclusive use of straight lines and sharp corners, as if Electric Tape had been used to construct them. The marks in this somewhat low-fidelity approach are completely absent of curves, giving them a less than graceful appearance. What they lack in refinement, though, they more than make up for in raw, youthful energy. Their unbending lines have an unapologetic, honest feel and an undeniable charm.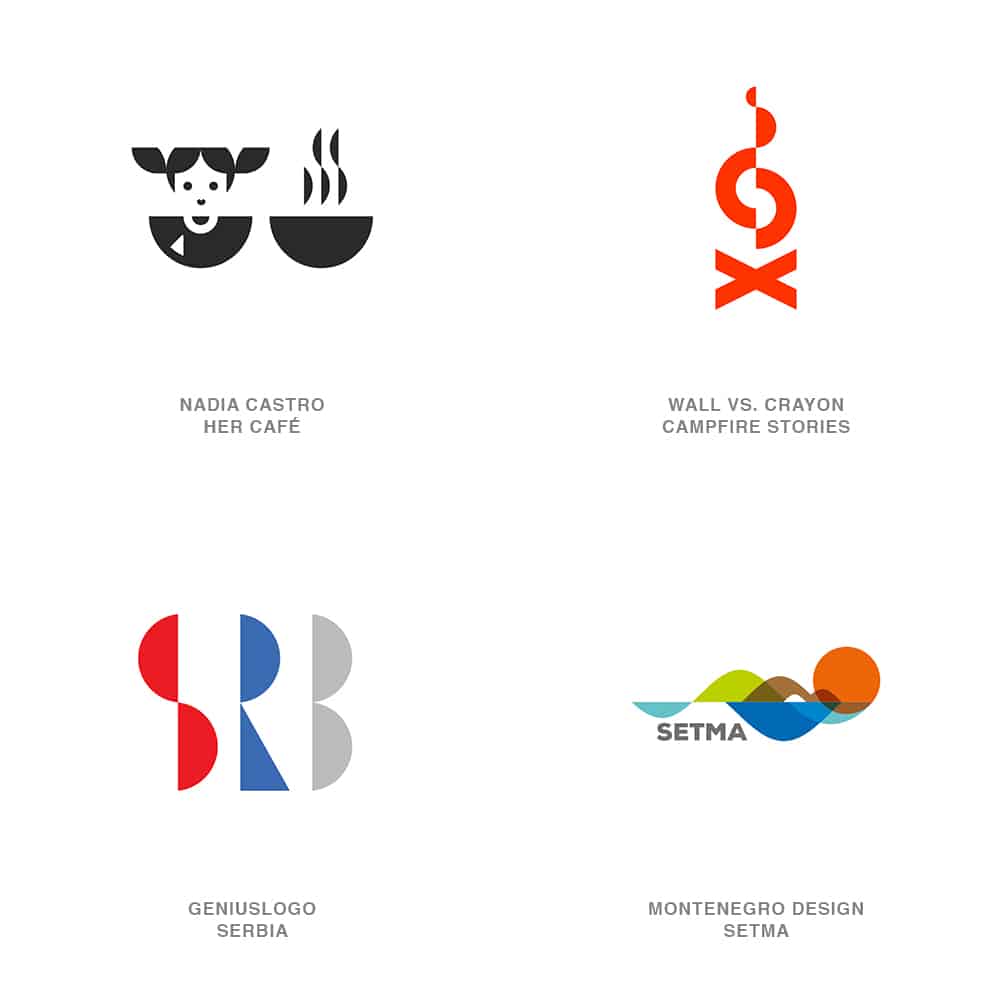 Chains
Next up, we have chains, named for the links these half circles form when alternated corner to corner. When it comes to harmony, circles are hard to beat. Without any corners to catch the eye, circles are warm, round, friendly shapes that communicate unity and completeness. Designing with circles is an easy way to create harmony, but in terms of silhouette, there's not much that can be done to distinguish one circle from another. Cutting the circle in half presents some interesting opportunities for building forms and takes the eye on a visual rollercoaster, rhythmically rolling up and down or side to side.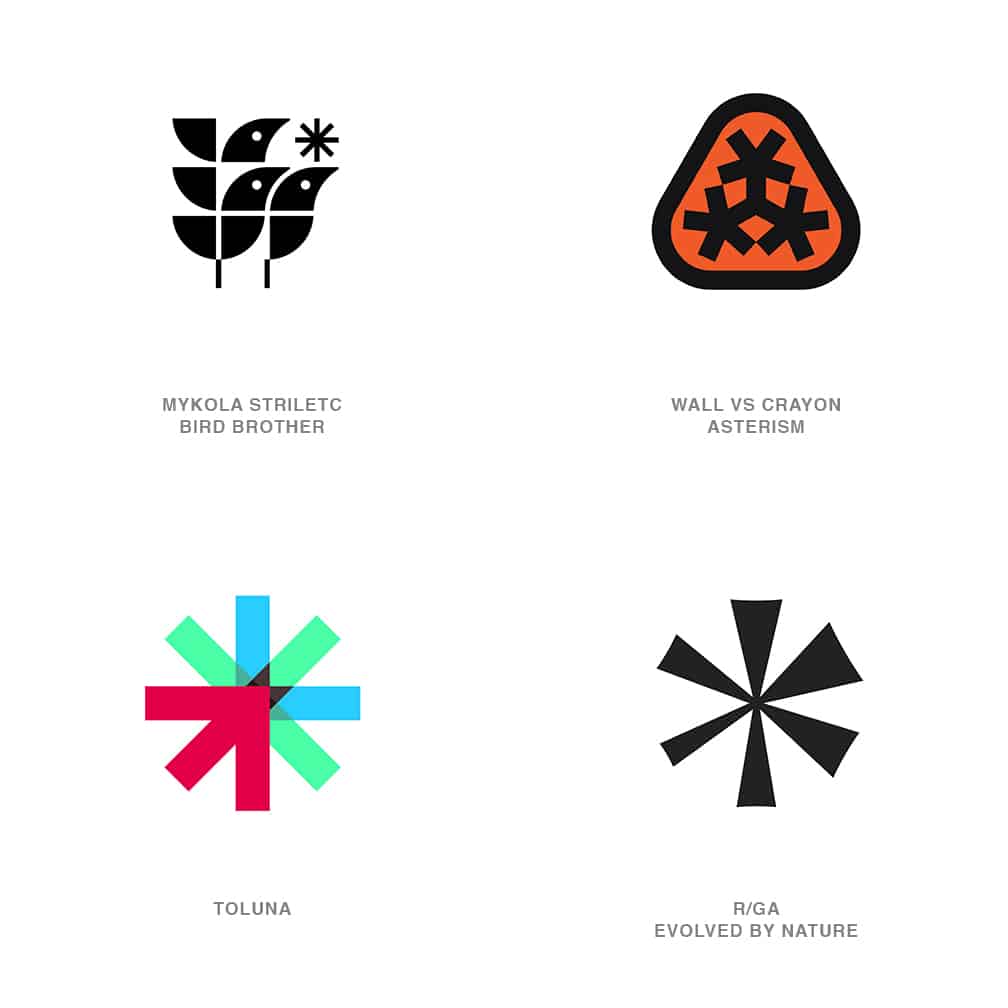 Asterisk
Lastly, I've chosen Asterisk, a selection of marks for whom the name is self-explanatory. What caught my eye about this category was the variety in both execution and mood that these marks managed to achieve while relying on the same basic form. Adding to my surprise, this category boasted the most volume of any other this year. The asterisk is a form we're all familiar with and in the context of a logo can be made to represent any number of things, such as a star, a flower, or a gear. You could argue that its typographic use in publishing for footnotes has trained us to notice them, making it a powerful tool for grabbing our attention.
When it comes to logo design, the possibilities are endless. The categories here represent only 4 of the 15 total categories in the complete trend report. You can find the rest and learn more about Logo Lounge here.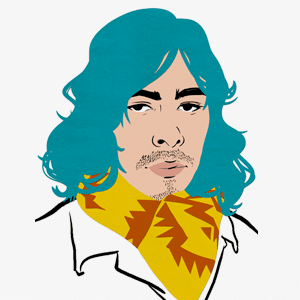 Taylor is the Managing Editor of Notes on Design. Taylor is a graphic designer, illustrator, and Design Lead at Weirdsleep.
Are you interested in sharpening your business skills? Sessions College offers a wide range of advertising and marketing courses. Contact Admissions for more information.
If you are interested in developing your graphic design skills, Sessions College offers a range of graphic design courses for students at all levels. Contact Admissions for more information.