Part One: Advice for Young Designers
It's a new year and it's time to get designing. If you are new to design, here are some morsels of advice to help you have a most creative and productive year.
Take Risks
When starting out in design, you may receive a lot of information and guidance about visual styles, design movements, and color theory. It's important to absorb this information and learn how to create work for the contemporary culture. It's equally important to take risks and develop your own visual repertoire and style.
The first step is to just start making things and learning from others and the next step should be to try new visual solutions. If you're not sure how to do that, one simple way to find inspiration is to create a visual mashup between two different styles. Sometimes you can learn more about how to create work by juxtaposing diverse visual influences.
You should also take visual risks as a young designer because you haven't established any kind of visual brand yet or a career. Essentially you've very little to lose and a lot to gain. If you happen upon a new graphic design approach or develop a bold visual style, this can only help you gain visibility and establish yourself as a graphic designer.
Carve Out Time
It's pretty much impossible to develop a new visual style and get the kind of practice you need as a graphic designer unless you're able to carve out enough time to develop your craft. Don't be afraid to take the time you need to create the kind of work that you can truly be proud of.
It's quite common for creatives to go on retreats, artists and writers do this as a matter of course. For graphic designers, they're given time at school to develop their abilities but afterwards they made need more time to level up or learn a new skill.
Graphic designers today are expected to know a little bit about a lot of topics, technology in particular, especially if they have any interest in making screen-based work. Keeping up with the latest apps and programming languages becomes part of what they just have to do. Making time to take classes and develop side projects is important. Projects can lead to new work and gigs potentially more like what a designer wants to do.
Personally, in the mid-90s, I landed my first good web design job by simply taking a week out and designing and building a 'killer' portfolio. I filled the portfolio with work from jobs and personal projects that were in a visual style that I felt was relevant.
When considering job prospects as a young designer you need to think about the time commitment as well and whether the job will lead you in a direction towards more of the kind of work that you want.
For instance, you may be offered a job at a local print shop that's part time and also a job as a receptionist at an investment firm. Clearly the receptionist job will pay better and that's important, however, the print shop job will give you the time you need to develop your creative abilities and also provide you with information related to your field of Interest  — which is graphic design.
If you have to live with your parents for a couple months, there's also no shame in that. Many designers and creatives have lived with family or parents while working on an important creative project. Most famous among these perhaps is Jack Kerouac, who wrote often at his Mom's house.
I'm not suggesting you live at home with your parents if you can help it — but know that if you are working on something important and need some time, living at the parent's is something to consider.
Eliminate Distractions
If you're working on a new project for an amazing client or crafting your portfolio to perfection — you're going to want to really be able to eliminate distractions. Today with the Internet, phone and television, it's easy to have our attention sidelined and taken away from the project at hand.
You must eliminate distractions. How do you do this? Well there are a few ways:
Online apps like Cold Turkey will eliminate your ability to login to social media networks for set periods of time.
You can make your design environment minimalist. Declutter your bookshelves of anything not related to your profession. Clear your desk of any junk other than designer tools, like a tablet.
Simply, turn off your phone. Let friends and family know that during work hours you will not be available.
If you work with a quite a few clients, set up an online scheduler for meetings and review sessions.
Create a to-do list for each day and keep to it.
Ask for Feedback
If you have a design that you're really proud of, or even one that you're not so proud of, it's important to get feedback from a more experienced and skilled designer. If you don't know any designers, then seek out online design communities where you can share your work and get feedback.
It's not always easy to have a design critique because you may not agree with what the other designer has to say, or you may just not like criticism. However, it's really important to understand that if you are new to design, you are probably not creating your best work.
Graphic design skills are something that people develop over time. An 'eye for design' is, in most cases, not something people are born with. Occasionally some designers are gifted with great talent and ability with composition and color right from the get-go, however, even for them when they start out they haven't created their best work.
So, if your goal is to create your best designs and work that will land you excellent jobs — seek out feedback from more experience designers.
Advice for Designers, is a two part series, so please come back next week when we discuss the importance of making work you like, saving energy, understanding value and learning new skills.
Photo by rawpixel.com on Unsplash.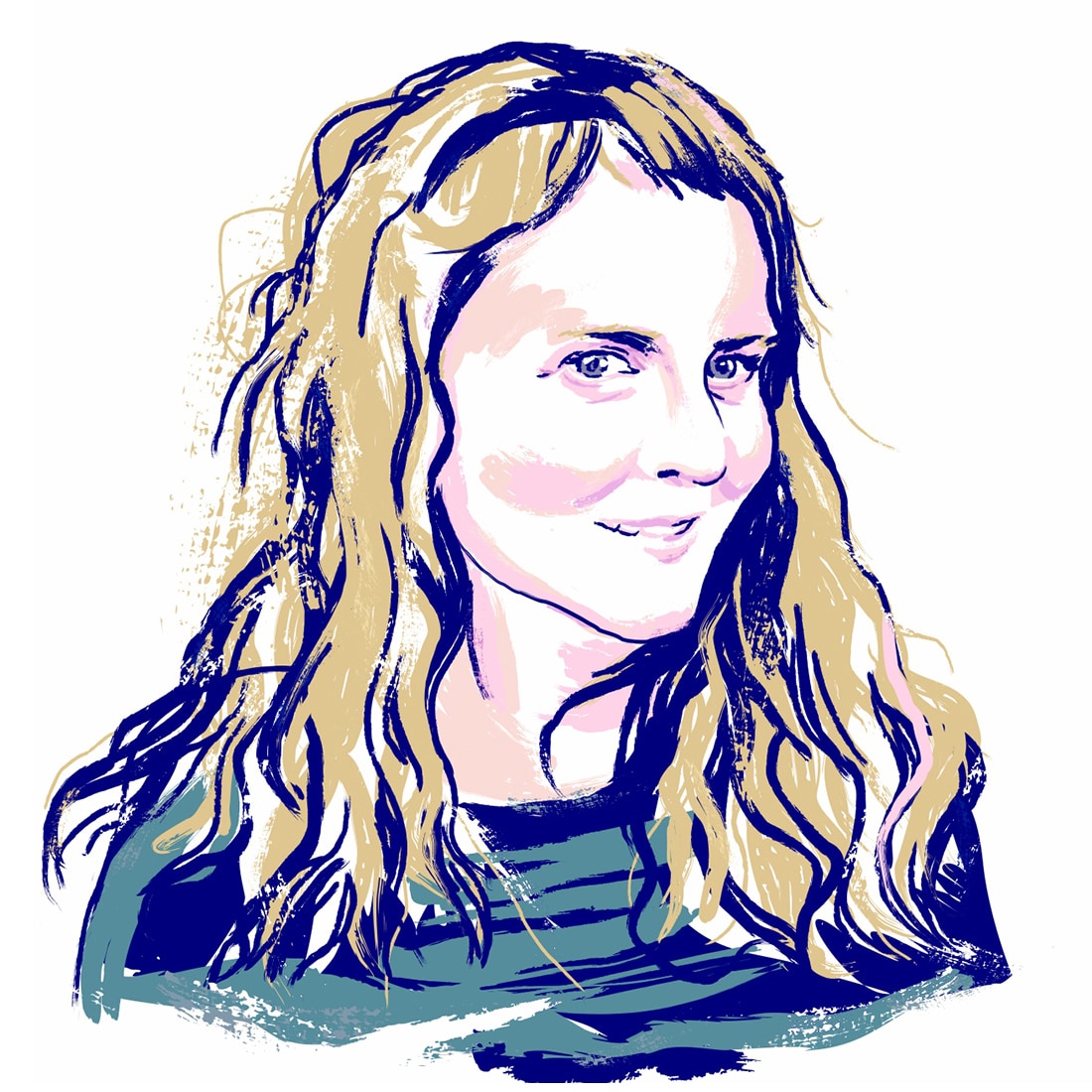 Margaret Penney is the Managing Editor of Notes on Design. Margaret is a teacher, designer, writer and new media artist and founder of Hello Creative Co.
Are you interested in sharpening your business skills? Sessions College offers a wide range of advertising and marketing courses. Contact Admissions for more information.