Print Picks: How to Render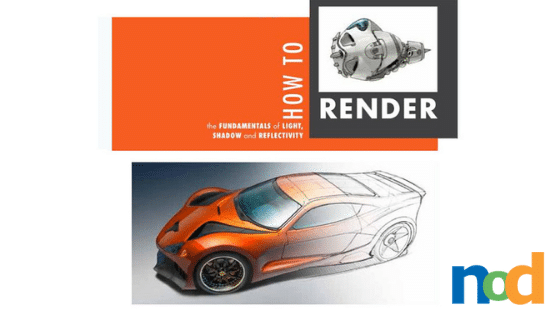 How to Render by Scott Robertson is the second in his series in which he explores foundational drawing and drafting skills. Whereas in the first book, How to Draw, the focus was on perspective and its application in industrial and entertainment design, the second book, How to Render, covers the process of bringing those drawings to life via lighting and materials. How to Render builds upon the skills and techniques covered in the first book, and I can't recommend the series enough, as they are probably the two most frequently referenced books in my collection.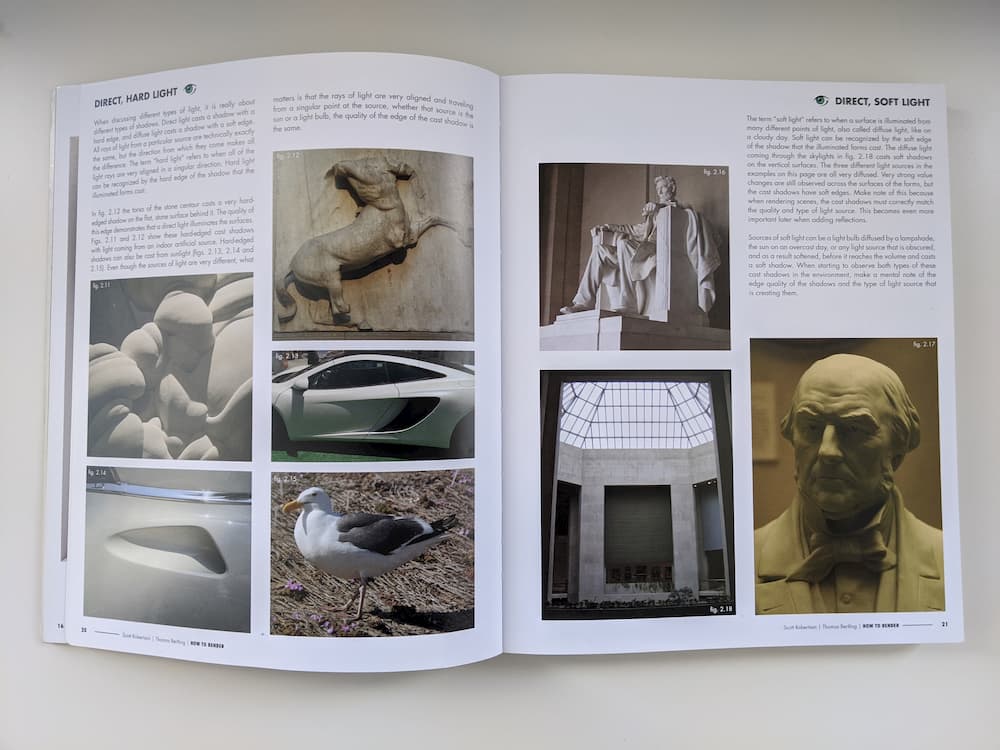 Whether your aim is to design products, draw monsters, or build worlds, How to Render offers a practical approach applicable to each. The book begins with an overview of the various types of lighting found in both natural and artificial settings. Using perspective techniques from How to Draw, Scott then explains how to construct realistic shadows within these different lighting scenarios. The logic behind this process is explained with a wealth of examples that will leave you looking at shadows around you in a different way. Shadows are the key to depicting realistic volumes and this knowledge alone is bound to have a massive impact on your work.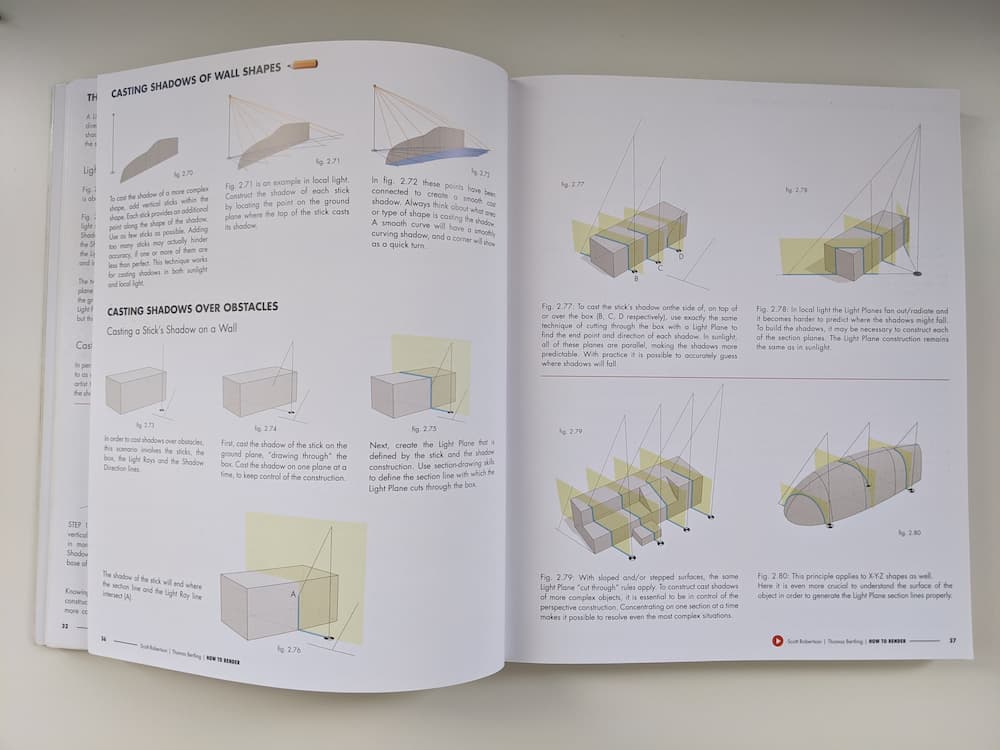 From here, the book enters into the realm of indicating materials. Beginning with the way different colors react to light as well as how shadows and light behave across the different primitive volumes. These skills equip you with the ability to reliably render forms from your imagination with realistic lighting which is a huge confidence booster. They also enable you to more effectively analyze reference material. This key knowledge helps you to achieve a deeper understanding of the factors that allow us to easily differentiate between materials. The way an object's value structure tells us whether it's a metal, a type of fabric, or some other type of material.
The book then covers some step by step examples of how to put these principles into practice. Both organic and artificial forms in both realistic and abstract proportions are covered in a way that is easily applicable to one's own drawing practice. This section offers some valuable insight into how the principles from the two books culminate in the creation of drafting objects from imagination.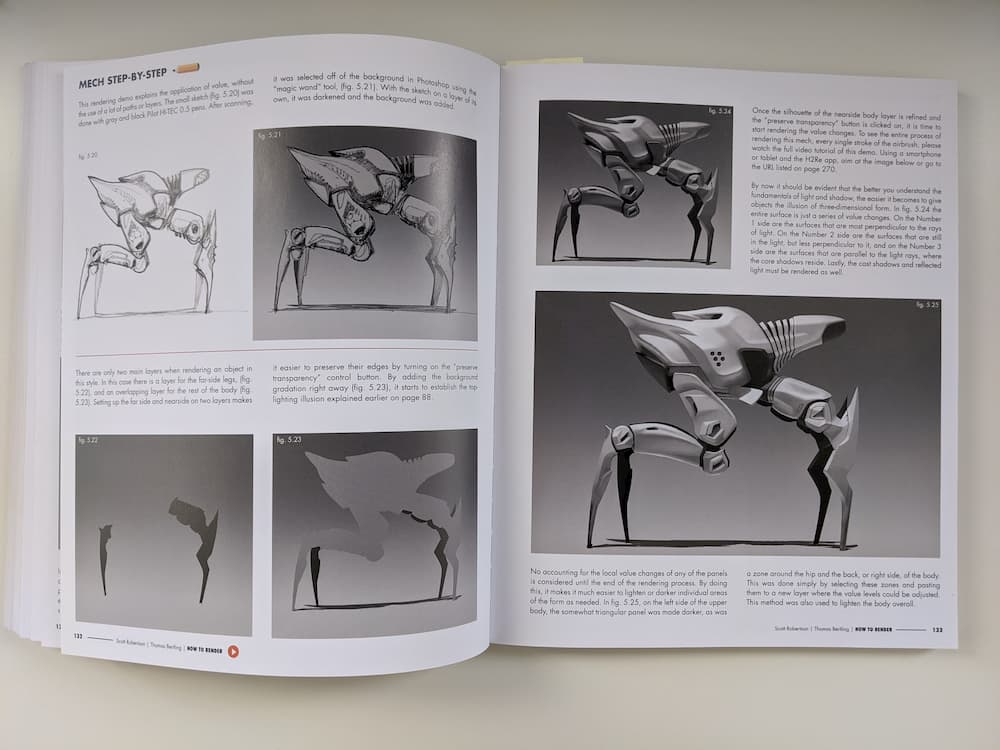 To round the book off, Scott discusses how to use information from photo references to inform the renderings of works from your imagination. Special attention is paid to the rendering of metals, paints, and other highly reflective materials as these again build upon the perspective techniques from the first book.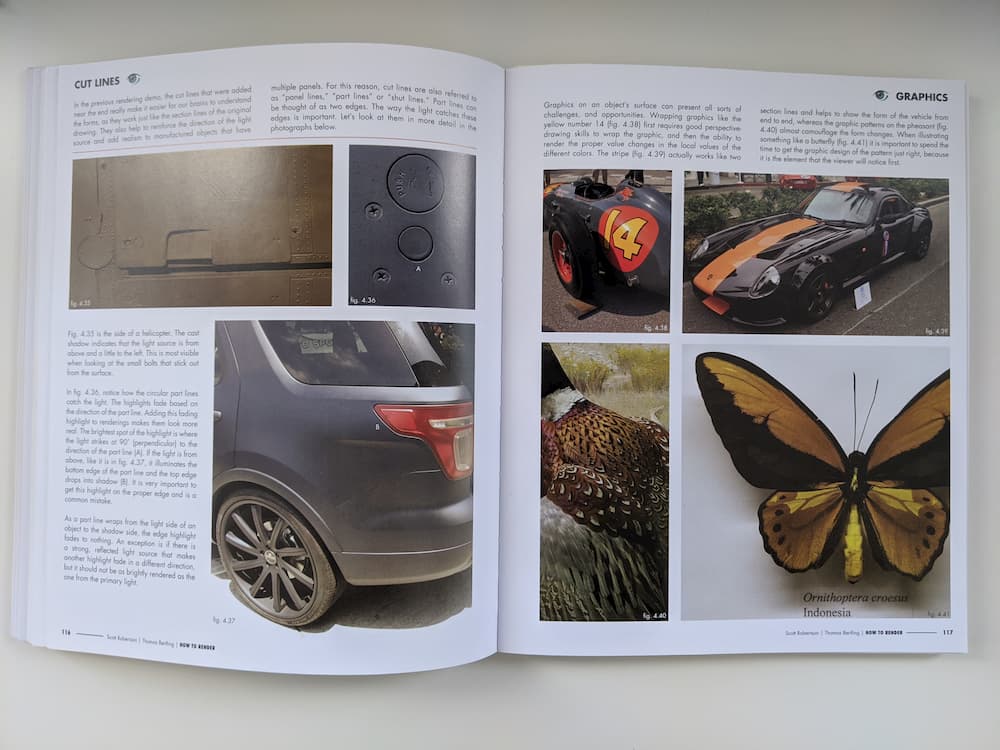 How to Render is perhaps the most complete book on the topic and one I find myself returning to frequently. If you're looking to round out your skillset or maybe just test your understanding of the fundamentals, be sure to check it out for yourself.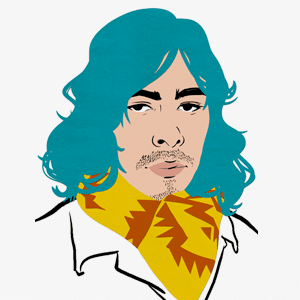 Taylor is the Managing Editor of Notes on Design. Taylor is a graphic designer, illustrator, and Design Lead at Weirdsleep.