Print Picks: J.C. Leyendecker: American Imagist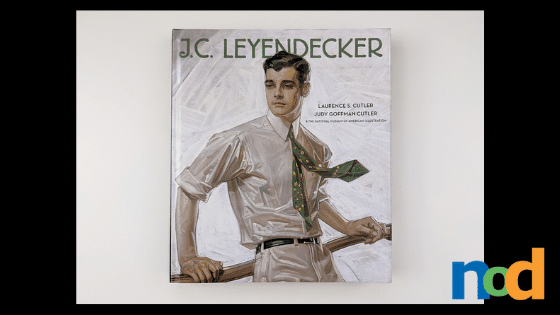 Joseph Christian Leyendecker was one of America's preeminent illustrators during the golden age of illustration at the turn of the 20th century. Working alongside artistic juggernauts like Maxfield Parrish and N.C. Wyeth, Leyendecker's work stands alone due to its iconic style and masterful approach to composition and storytelling. A true artist's artist, Leyendecker tirelessly iterated upon the various elements of his pieces until landing on the perfect pose and color palette. It was only then that he would begin rehearsing his choreography for the most elegant possible sequence of strokes for their execution. His keen eye for the nuances of both masculinity and femininity enabled him to depict a wide spectrum of characters and personalities while his extensive knowledge of fashion and costume allowed him to reach deep into the annals of history for narrative motifs and symbols.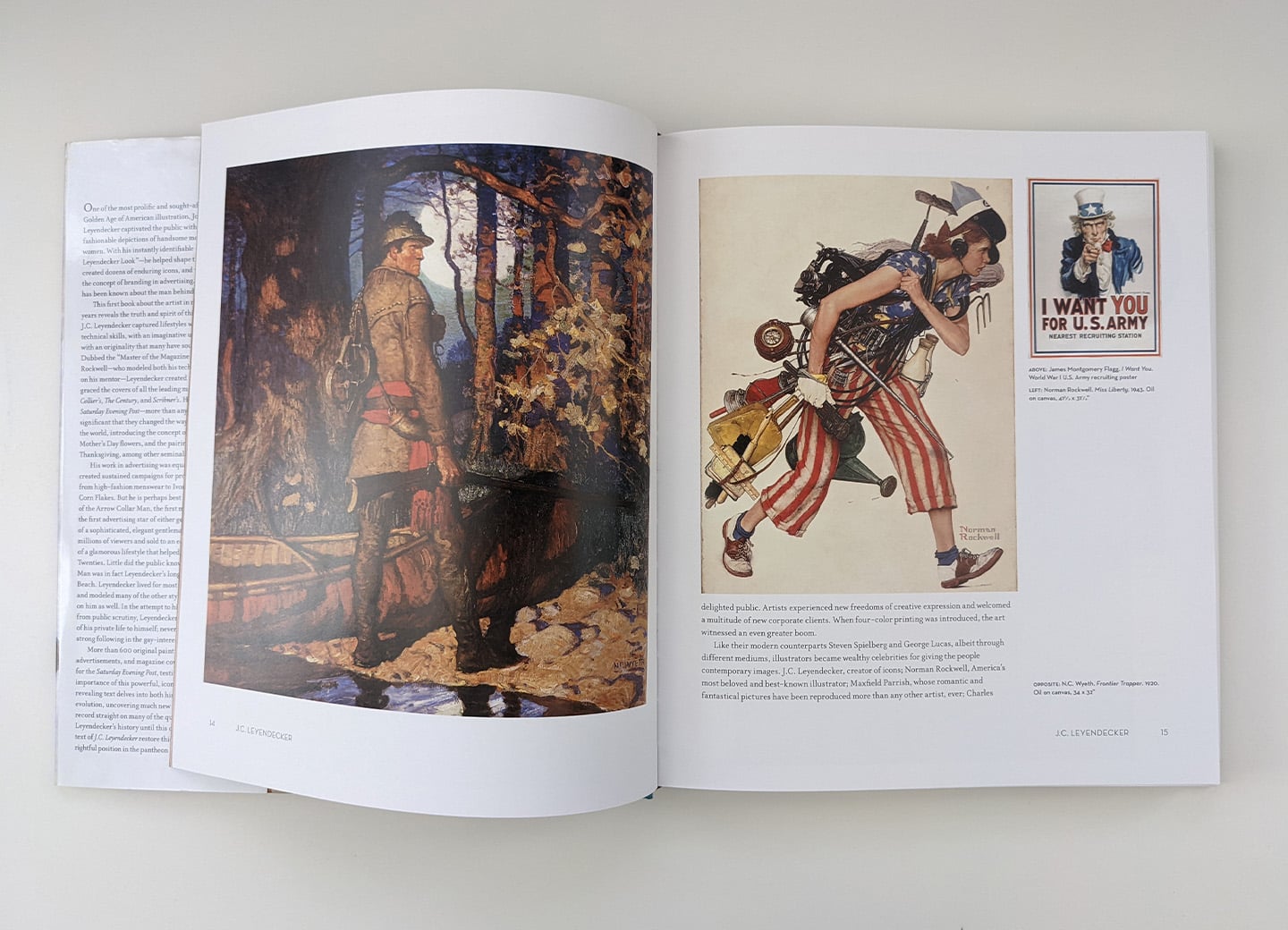 Despite having had such a massive cultural impact and playing a pivotal role in shaping the modern concept of branding through advertising, Leyendecker was a very private person—out of necessity. The secrecy surrounding the specifics of his personal life was largely due to the societal pressure Leyendecker felt to hide his life as a gay man alongside his longtime partner and frequent model for his work, Charles Beach. Fortunately, the artist is survived by a massive body of work produced during his incredibly prolific and lengthy career.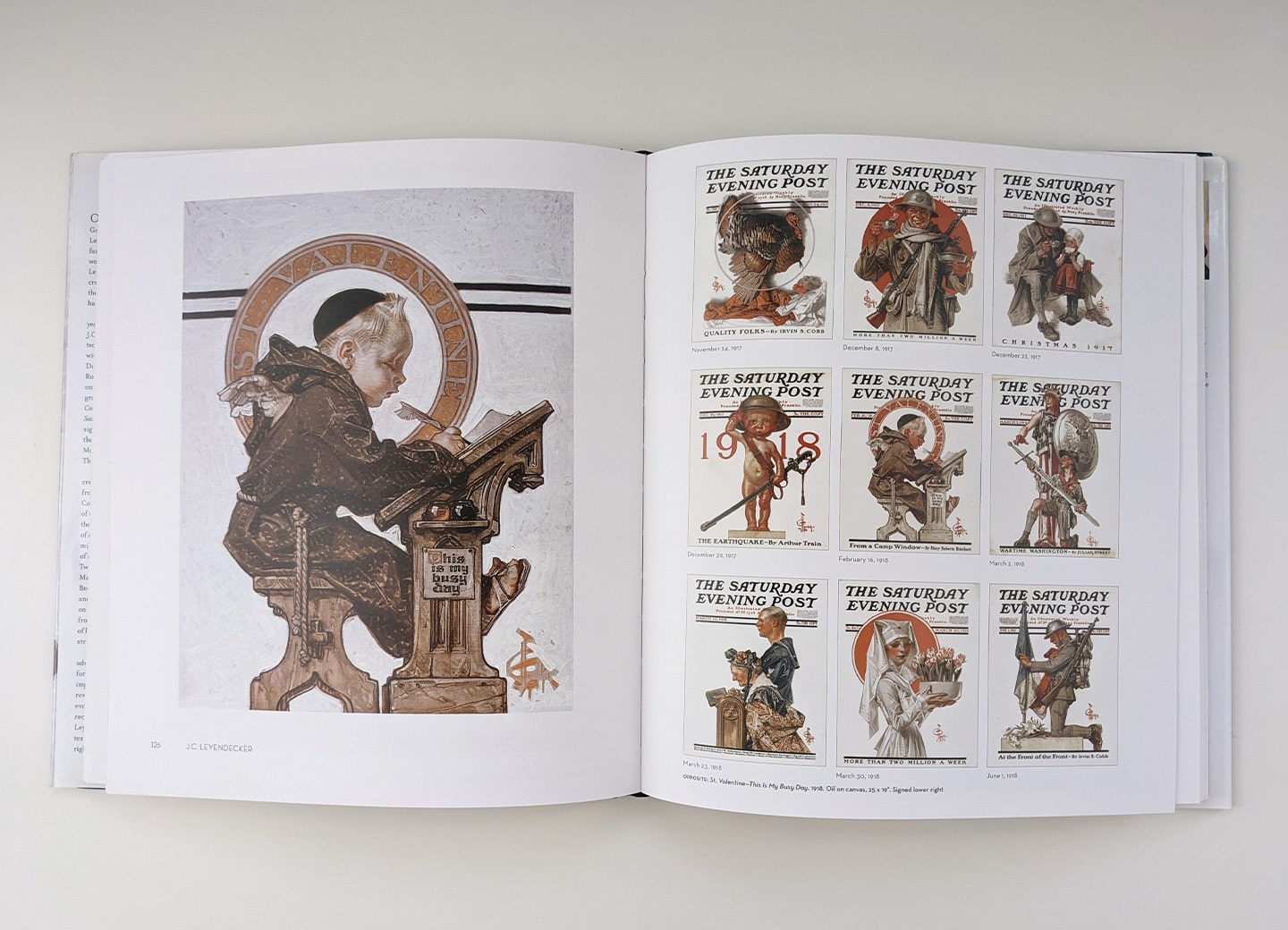 For fans of the artist, the text of J.C. Leyendecker: American Imagist offers an interesting peek behind the curtains into the elusive artist's private life. Details surrounding his influences and the cultural context that informed his work are interesting and indeed shed some light on Leyendecker's unique style, but the star of the show is the expansive collection of images.
J.C. Leyendecker: American Imagist collects the artist's life work of over 600 images into a large 9.5″ ✕ 11″ volume. The works featured cover the entirety of Leyendecker's career, consisting of a mix of advertising and editorial work. Leyendecker's iconic "Arrow Collar Man" is prominently featured along with some lesser-known book illustrations, but the bulk of the book is dedicated to the 332 covers Leyendecker created for the Saturday Evening Post. Among these are the covers that first introduced the country to the New Year's Baby and flowers for Mother's Day, concepts the country would latch onto, over time becoming inextricable parts of American culture.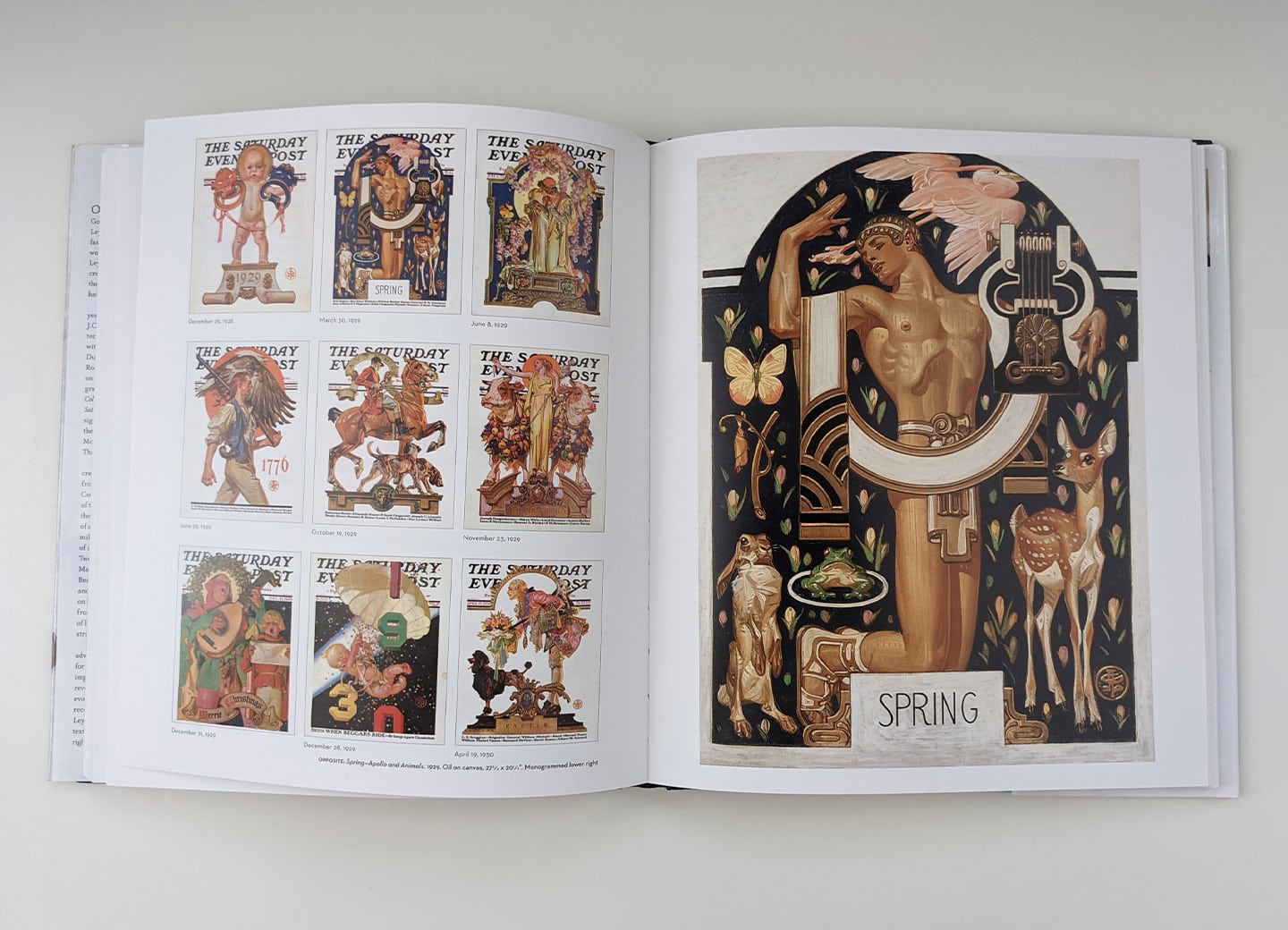 While the book's dimensions are generous and par for the course as far as art books go, even the pieces given a page of their own are reproduced at only ⅓ of their true scale and I can't help but wish the book offered a more detailed look at Leyendecker's masterful draftsmanship. That said, managing to cram as much of his work into this book as they did is an impressive accomplishment in and of itself. If you're a Leyendecker fan, this book is a worthwhile addition to your collection.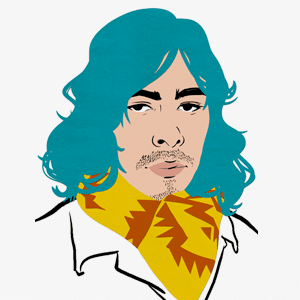 Taylor is the Managing Editor of Notes on Design. Taylor is a graphic designer, illustrator, and Design Lead at Weirdsleep.