Why Business Cards Still Matter in the Digital Age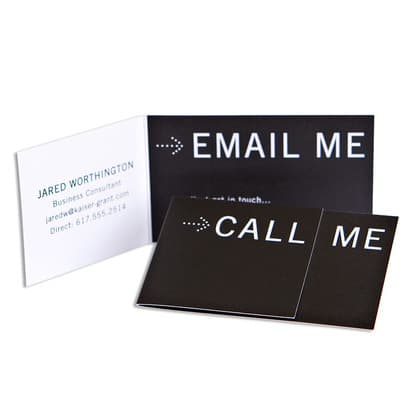 In the era of social media and interconnectivity of people through smartphones, it is easy to think you are always connected or can easily reach others through the internet. Company websites and networking websites, such as LinkedIn, do an effective job of gathering contact information and connecting people. However, a website address or a person's LinkedIn account is easily lost in translation if a person does not have something tangible to remind them to reconnect after the meeting. Regardless of all the technology in everyday life, there is still a need for adding a personal touch, such as a business card, to your networking strategy.
Below are reasons why it's important and relevant in today's digital age to include business cards in your business plan.
Your Contacts Expect Business Cards. Today's professionals are overwhelmed with emails and requests. Let your business card be a creative reminder. When you are meeting in person, networking with business cards is an easy and affordable approach to reconnecting in the future after your initial meeting.
Business Cards Get Attention and Showcase Personality. A creative or custom designed card portrays more than just a name and phone number, it is also your brand personality. Make your card stand out by using a professional printing service that offers a variety of patterns and colors to create visual appeal. Creating business cards from Tiny Prints, for example, can help a business gain momentum with attention-getting designs. Imagine being able to hand out a card like this one when giving contact information! Utilizing a business card with an unexpected feature not only sticks in the mind, but also sends the message of innovation and a unique experience.
Designers thrive on creativity. Taking a unique approach, or the road less traveled, is something we do frequently. Being dull is the end of any design career. As a result, be sure your business cards display personality and individuality! We're personally fans of Tiny Prints because you can easily grab thumbnails from your portfolio and incorporate your own work into the finished product. In addition, you can add custom logos or use the template and pattern options to create a card that speaks to your design personality.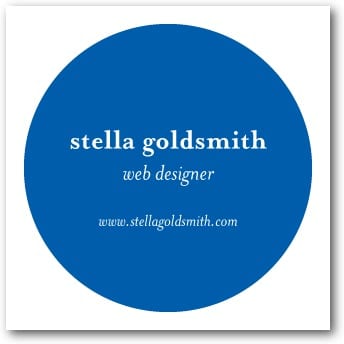 In this digital age, make sure you don't get lost in technology. Work on your personal brand, make yourself a memorable candidate and always have a business card handy. It's an easy, fun design project, and a great way to share your personality and style. Business cards stand the test of time – embrace them, and create stylish, creative cards that will help your brand and business grow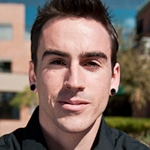 Rob Pullins is a new media marketer and world traveler. In 2013, Rob was Managing Editor of NOD while he was Director of Marketing at Sessions College.