Why They Work: Maxfield Parrish
Maxfield Parrish was an American illustrator during America's Golden Age of Illustration. He had an illustrious career as both a painter and an illustrator and his works had a profound effect upon the aesthetic that defined the era.
Born as Frederick Parrish in 1870, Maxfield took on the maiden name of his grandmother as he began his professional career. His talents appeared to be inherited, as his father, Stephen Parrish, was also an artist, with his efforts focused on painting and etchings. Due to the Parrish's familial disposition towards the arts, and perhaps spurred in part by his father's late awakening to his own artistic calling, Maxfield was encouraged from a young age to develop his talents. At the age of 14, Maxfield began a 2 year-long trip through Europe during which his exposure to classical art and architecture would serve to further deepen his interest and provide the backdrop for his own stylistic development.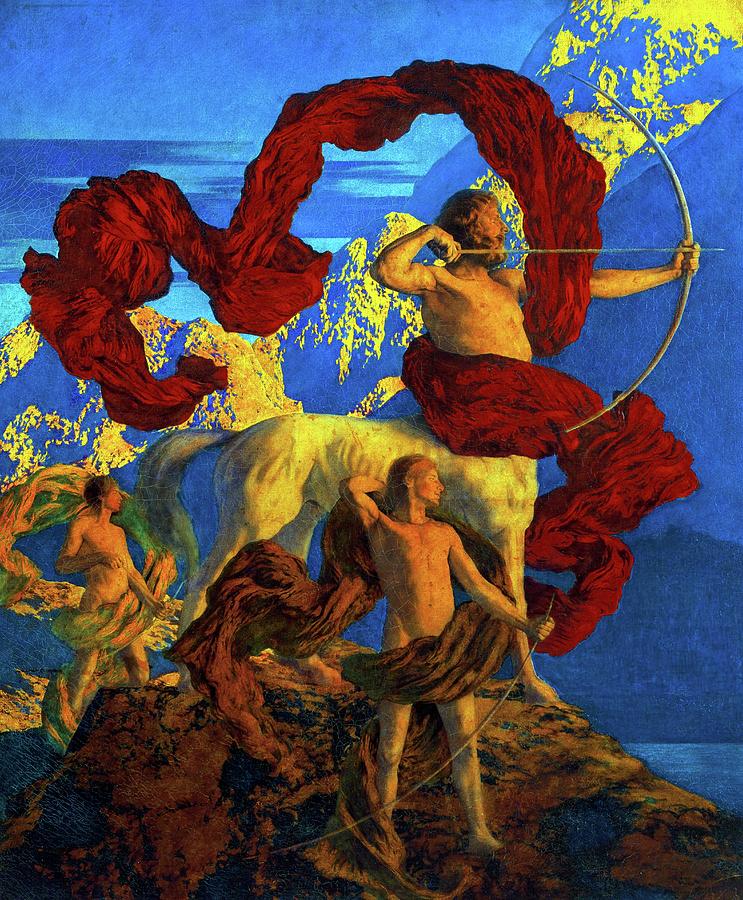 Upon returning to the states, Parrish would pursue his studies with a fervor fueled by the seeds planted during his time spent abroad. His artistic education saw him attend a variety of different schools both in the United States and Europe, including Haverford College, Pennsylvania Academy of Fine Arts, and the Drexel Institute of Art, Science & Industry, all of which are located in Pennsylvania. In addition to his fine arts studies, Parrish also spent a couple of years studying architecture, the effects of which are evident in his work.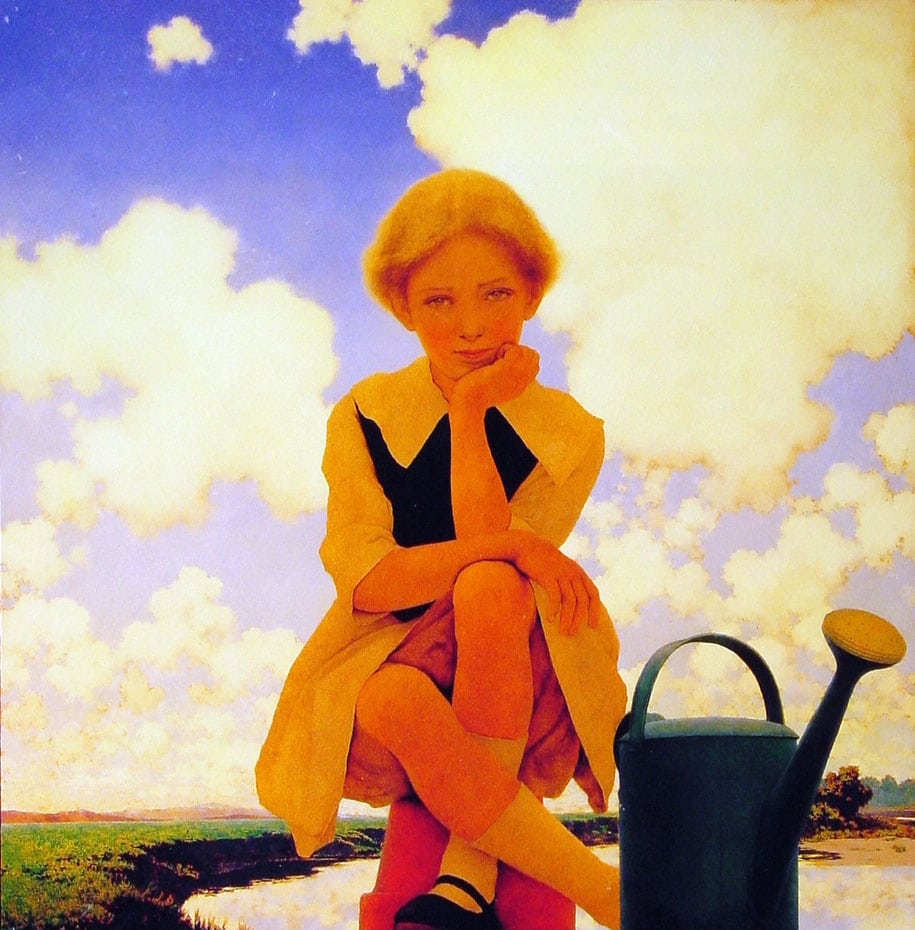 Throughout his career, Parrish's work spanned a variety of different mediums and purposes. As a commercial illustrator, he created a large number of works for magazines like Life and Collier's, as well as a wide range of advertisements. He also illustrated for a number of children's books and other literary works, including Poems of Childhood, by Eugene Fields, for which he created a series of 8 pieces. He would go back and forth between commercial illustrations and painting commissions tackling a variety of subject matters for the better part of 30 years, until deciding at the age of 65 to limit the scope of his artistic practice and spent the remainder of his time focused on landscapes.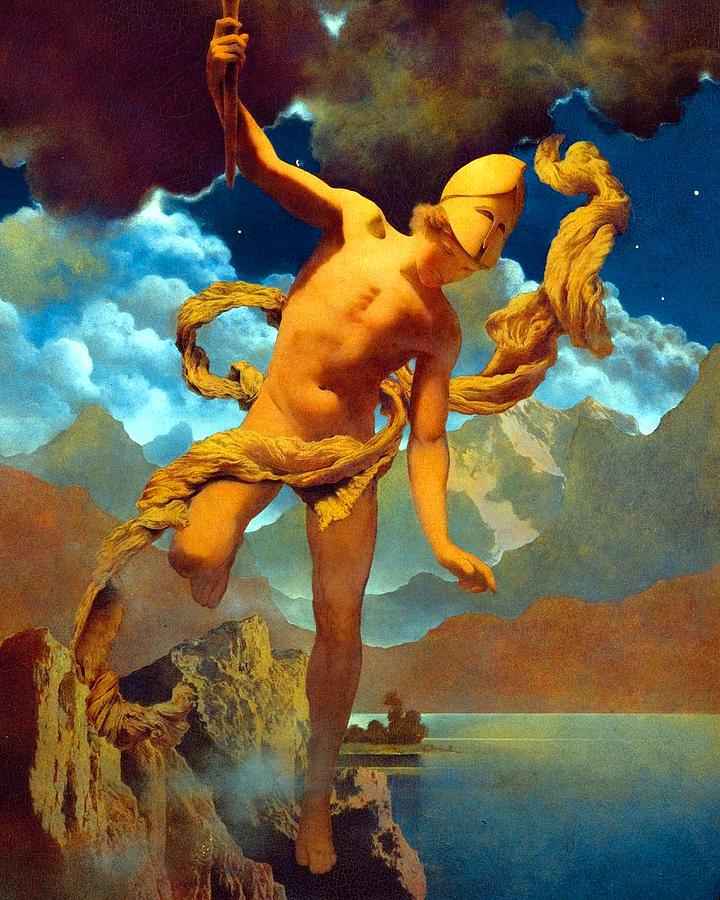 Perhaps the most characteristic trait of Parrish's work is their luminance. He was able to achieve otherworldly colors and a sense of lifelike vibrancy through a technique in which he alternated layers of glaze and varnish repeatedly until the desired glow was achieved. Unlike other illustrators of this era, such as J.C. Leyendecker, who worked from a live model, Parrish employed photography in his artistic practice. He had his own darkroom in his studio and he often used projections or cutouts of photos as a base upon which to build his paintings using his glazing technique. He would also employ models in his practice, most famously for his painting titled, "The Millpond," for which he built a scale replica to work from.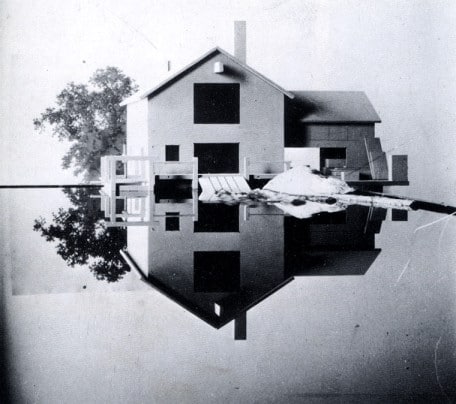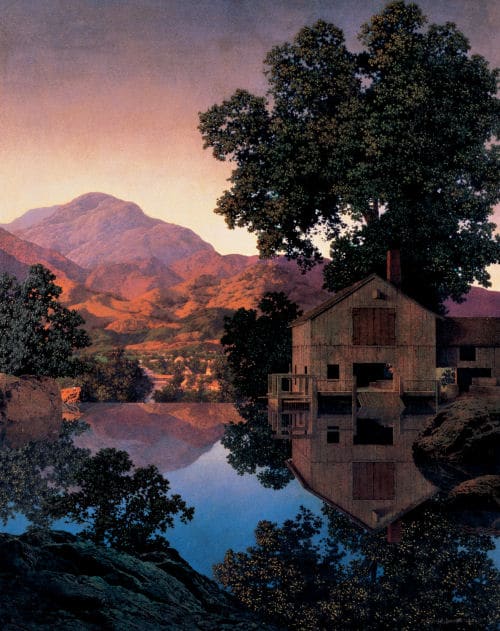 Maxfield Parrish was an innovative painter and illustrator who through his meticulous work habits and bold exploration of color helped to craft some of the images that would come to define an era, and that… is why they work.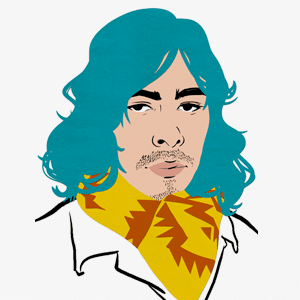 Taylor is the Managing Editor of Notes on Design. Taylor is a graphic designer, illustrator, and Design Lead at Weirdsleep.