Why They Work: Bill Sienkiewicz
Bill Sienkiewicz is an American artist whose work played a pivotal role in expanding what was perceived as possible in the comic books industry of the west. He blurred the lines between fine art and illustration, infusing his work with the knowledge he acquired through his classical art education, resulting in a fusion of two worlds never before seen in comics. His explosive, abstract sense of composition and seamless marriage of a wide array of techniques shattered the formulaic approaches of the industry's forefathers. It wasn't long before his work was catching the eyes of audiences stateside and abroad, with his contributions to the industry resulting in Eisner wins and Emmy nominations.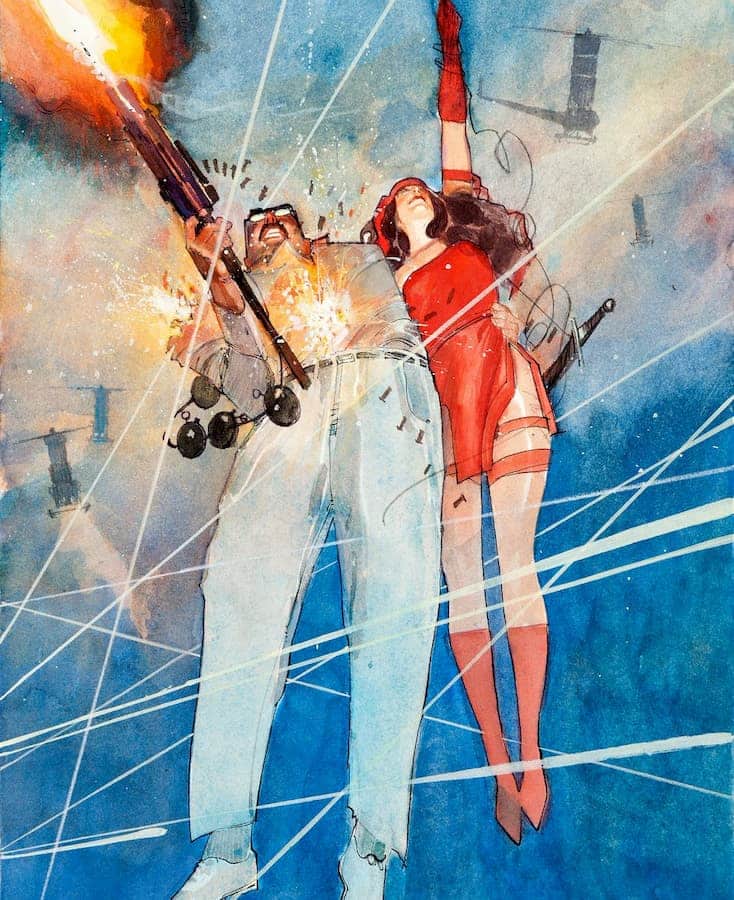 Before his name had risen to international acclaim, Bill would first cut his teeth on Moon Knight, a Marvel title long accused of being Marvel's take on Batman. It was through his time spent working on this series that Bill began his transformation from draftsman to artist. Though the series is illustrated in Marvel's house-style, inspired by the likes of Jack Kirby and Neal Adams, it provided Bill the occasional opportunity to experiment. It was in Moon Knight that audiences would get the earliest glimpses of what has to become his signature style. Subjects breaking out of the confines of their frames, one panel bleeding into the next, Sienkiewicz had planted the seeds that would soon blossom into something that would change the face of comics forever.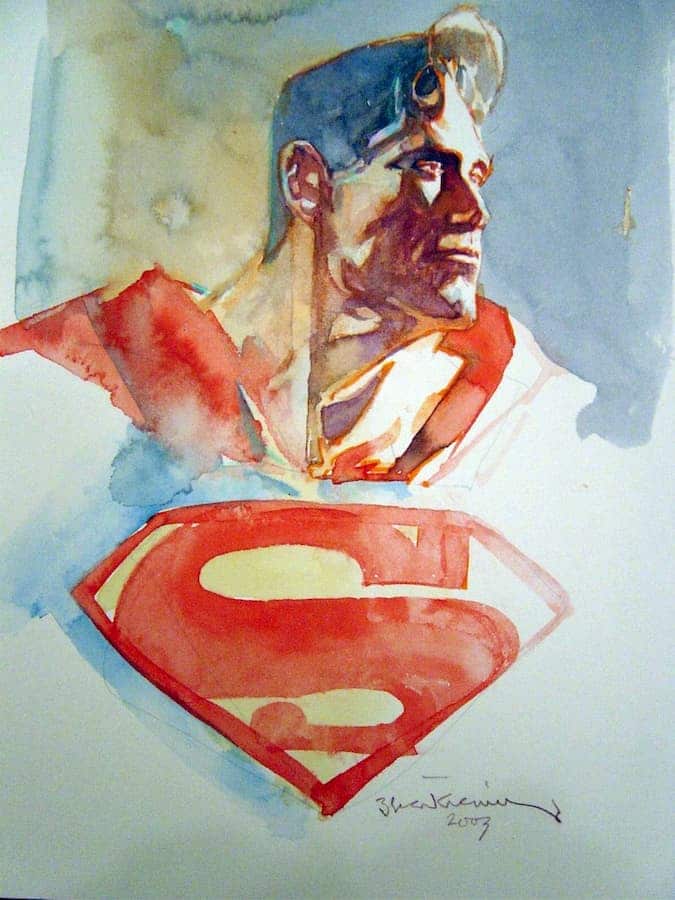 With the move towards a revolution set into motion, Sienkiewicz kept the ball rolling in his next couple of projects, a comic adaptation of the sci-fi novel turned movie, Dune, and New Mutants, a spin-off of Marvel's X-Men. Having been sought out specifically for these projects, Sienkiewicz was given a great deal of creative freedom and he used the opportunity to explore new mediums and influences. He incorporated elements of collage and mixed media and his work took on a more expressionistic feel. Through these titles, Sienkiewicz challenged the notions of what belonged in comics in the eyes of both his publishers and the audience.
Sienkiewicz took creative risks that while furthering his creative development, proved to be harmful to his career, at least in the short term. Having given audiences something they weren't yet capable of appreciating, there was pushback and his time working on New Mutants came to an end after only a year. However, Sienkiewicz had not yet reached peak form and having collected all of the pieces to the puzzle that would soon form his signature style, they began to fall into place when he joined forces with Frank Miller for his next two projects, Elektra: Assassin, and Daredevil: Love and War. Here Sienkiewicz can be seen in full force, rapidly shifting gears between all of the techniques and mediums at his disposal, pulling influences from both his comic contemporaries and art history. The result is an emotionally charged series of books that seamlessly blend the two worlds to craft a narrative universe that at times leans heavily into the territory of abstraction and expressionism with subtle nods to the greats hidden in plain sight as easter eggs for those with a more discerning eye.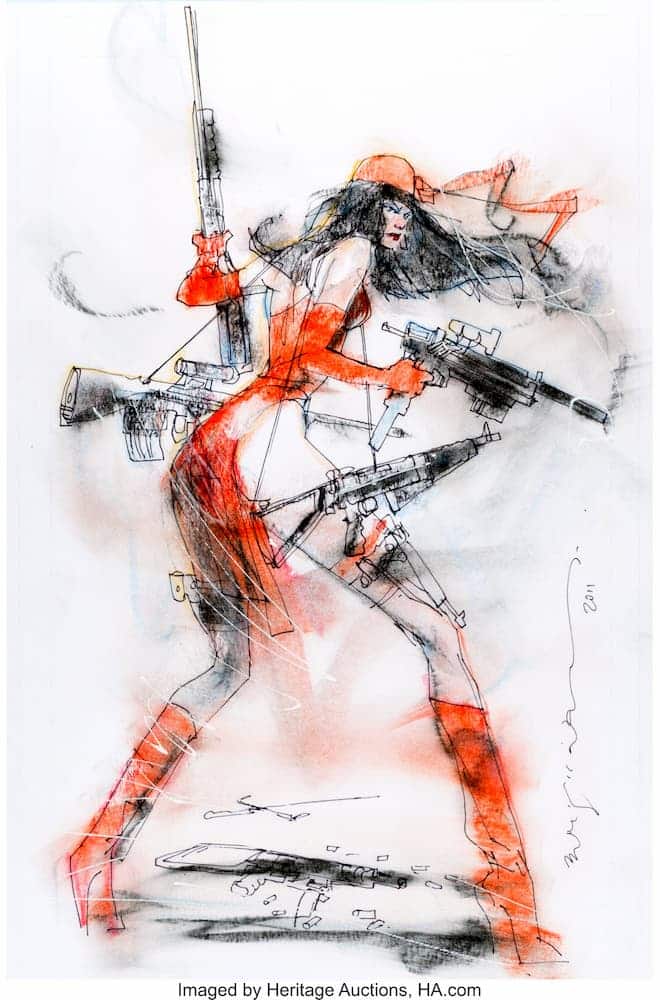 In 1986, the same year of its completion, Sienkiewicz won a Yellow Kid Award for his work on Elektra: Assassin for "bridging the gap between American and European sensibilities." Up until this point in his career, Sienkiewicz's influences had consisted mainly of those you would find in an art history book. It was on this trip to Italy that for the first time he would be exposed to the works of European comic artists, such as Sergio Toppi, who would prove to be a continual source of inspiration.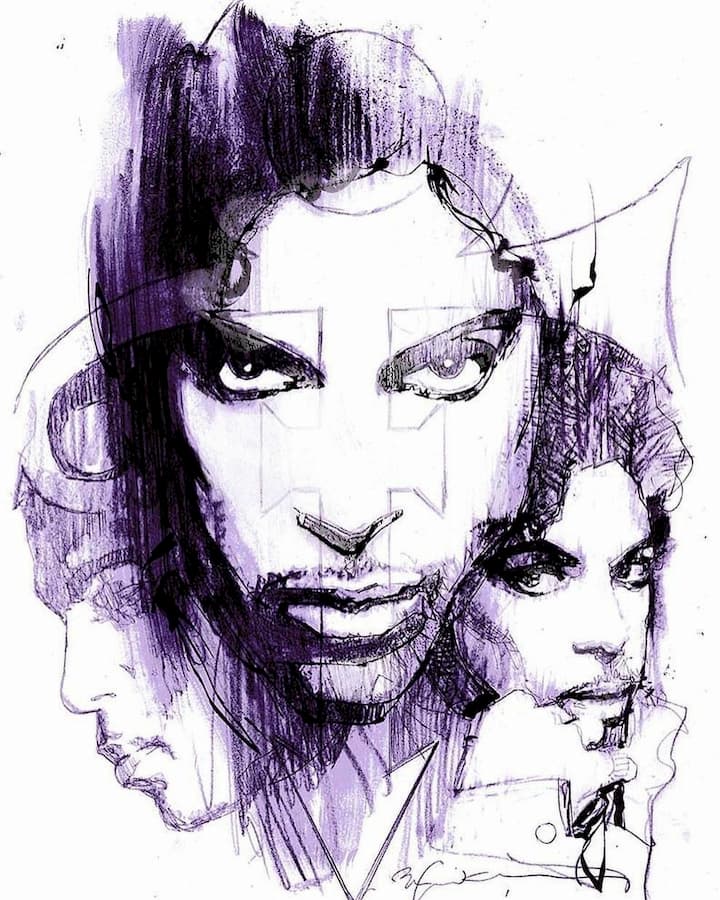 Sienkiewicz's vast array of techniques and his creative use of composition form a beautiful marriage the likes of which is only possible in comic books. His use of these tools to build tension and drive the narrative provides him the means of injecting emotion into the story on a level that had been previously inaccessible, bringing the experience of reading a comic book to new heights and opening the medium to new audiences. Sienkiewicz's work paved the way for experimental comic book artists like Kent Williams and Dave Mckean who have in turn inspired countless others. Bill Sienkiewicz's work forever changed the face of comics… and that is why they work.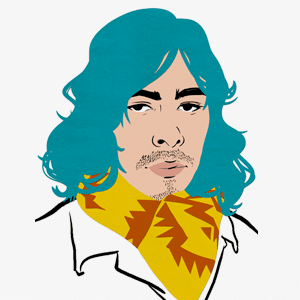 Taylor is the Managing Editor of Notes on Design. Taylor is a graphic designer, illustrator, and Design Lead at Weirdsleep.