Why They Work: Sergio Toppi
Sergio Toppi was an Italian illustrator and comic author. He was born in 1932 in Milan, where he lived and worked until his passing in 2012. He was a self-taught artist and began his career in the 50s with UTET, an Italian publisher, where he completed illustrations for Enciclopedia dei Ragazzi, a series of children's encyclopedias. It was here that he honed his ability to render figures and objects realistically, with the addition of frequent promotional material also requiring him to develop a caricature style. Later in his career, he would combine these experiences with his more artistic aspirations, resulting in a form of expression uniquely his own, the stylings of his mature works that have come to captivate audiences the world over.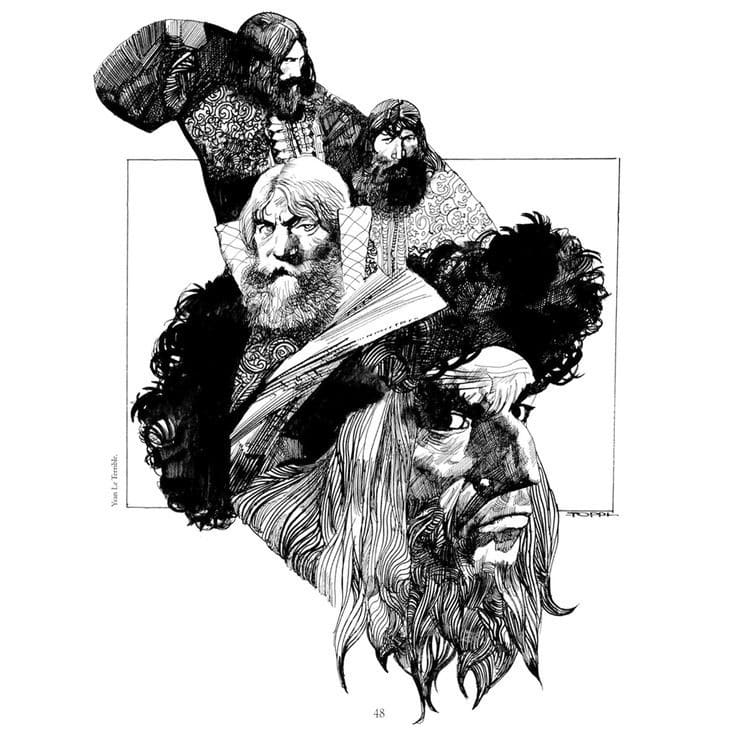 In 1966, his work with UTET would lead to a gig completing weekly single-page comic strips for Il Corriere dei Piccoli. Here he began to experiment with linear storytelling while exploring the visual worlds of a variety of different subject matters including Il Mago Zurli, a wizard character based on a TV personality, and stories rooted in historical and wartime settings.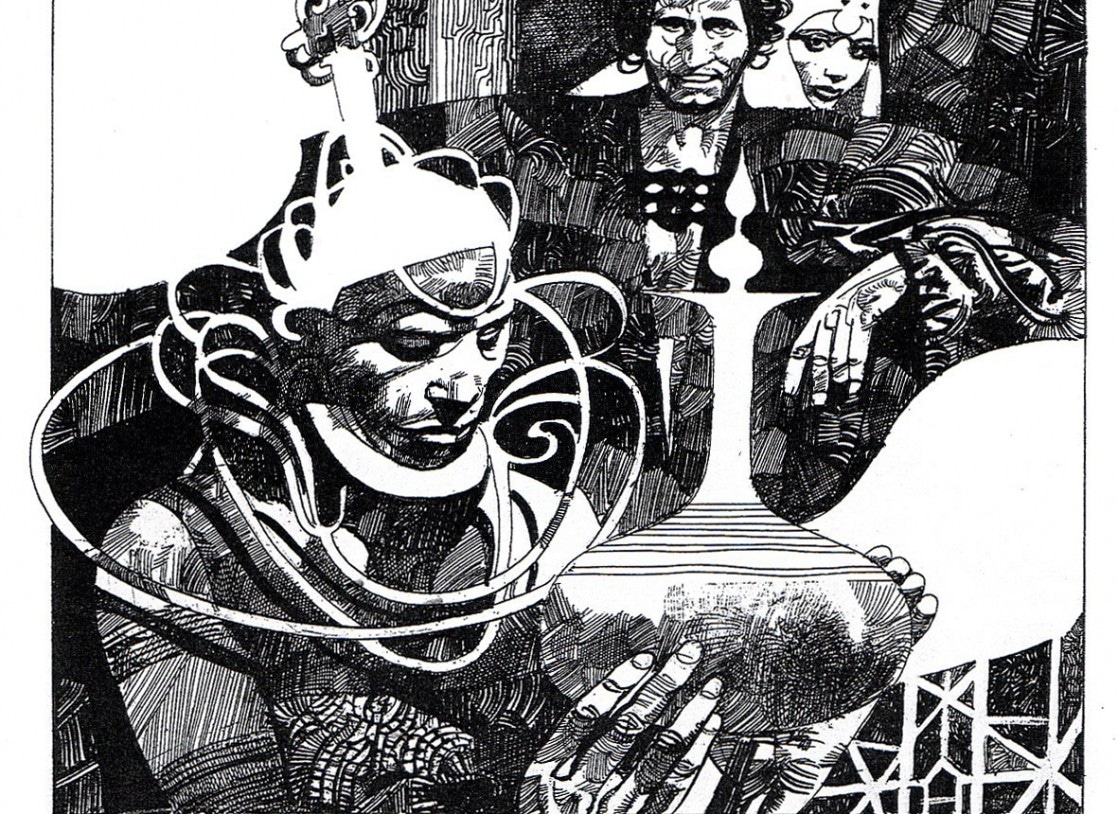 Toppi would work primarily in this form of short storytelling for the remainder of his career. After working with authors for a period of time, Toppi began to get the itch to tell stories of his own and took on the dual roles of both author and illustrator for Sharaz De, one of his only recurring stories. He completed the series on a monthly basis for Alter Alter, an experimental sister magazine to Linus, both of which were published in Italy. Sharaz De also played a pivotal role in establishing Toppi's signature creative voice which he would employ in the mature part of his career.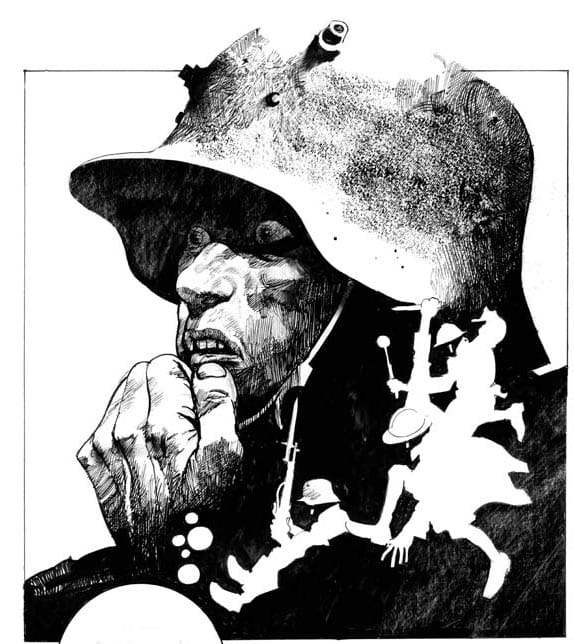 The Collector, the second of his series featuring a recurring character, was published in Orient Express. By this point, Toppi was gaining critical acclaim in his home country of Italy and across Europe as well. In 1975 at the International Comics Show in Lucca, he received the "Yellow Kid" award, an esteemed comics award in Europe based on the character from Richard F. Outcalt's famous strip. In addition to Alter Alter and Orient Express, his work was now featured in a variety of publications in both Italy and France. With some publications focused on history, and others purely comic-centric, Toppi was given the opportunity to explore a wide variety of topics in his work, ranging from fantasy to historical.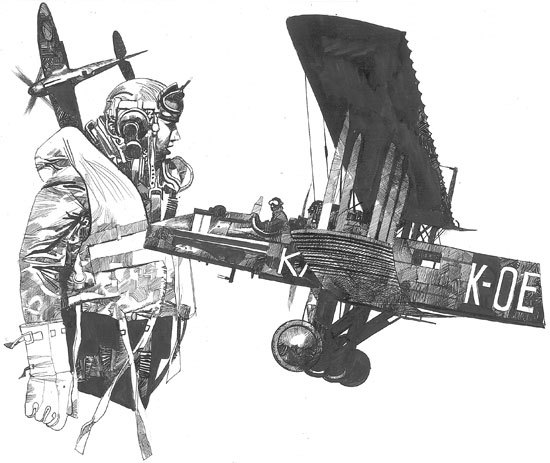 Regardless of the subject matter, his work featured the same signature Toppi treatment. He turned the traditional format of comics on its head, rejecting the rigid panel-based approach and opting for one rooted in emotion, using abstraction, scale, and any means at his disposal to pull his readers into the pages and transport them to another world. His works often read more like musical compositions than they do comics. His careful orchestration of seas of rhythmic strokes work together to weave fantastical tapestries of texture, punctuated by his masterful use of negative space to guide the reader to the visual crescendo like a symphony for the eyes.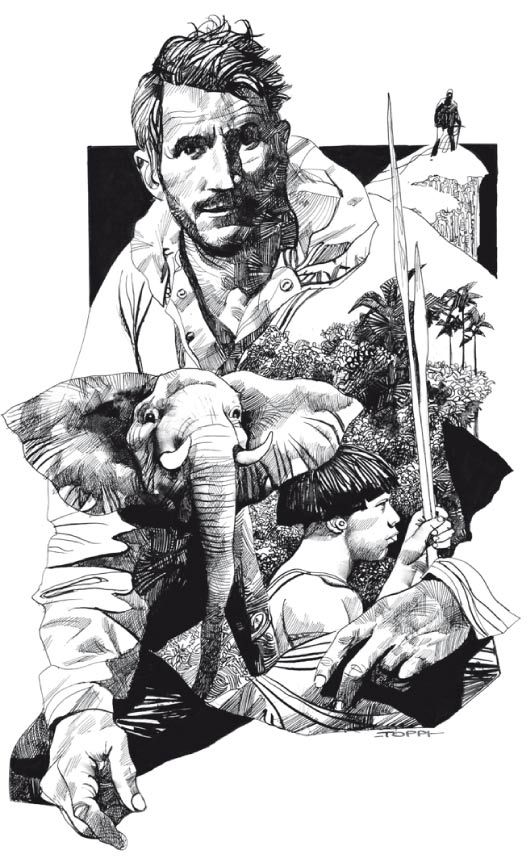 Toppi was a master of contrast. His works are simultaneously geometric and organic, representational and abstract. His style feels improvised, yet deeply rooted in structure, like a master jazz musician. In an industry that was dominated by realism and adherence to ideals, Toppi took an opposite approach, embracing chaos and happy accidents in his pursuit of a pure form of expression, unrestricted by the rules of reality. This is perhaps why his work strikes such a powerful chord in the west today and why his name continues to grow even after his passing. Toppi's visionary works had a profound impact on many comic industry heavy-weights, and continue to captivate new audiences today, and that… is why they work.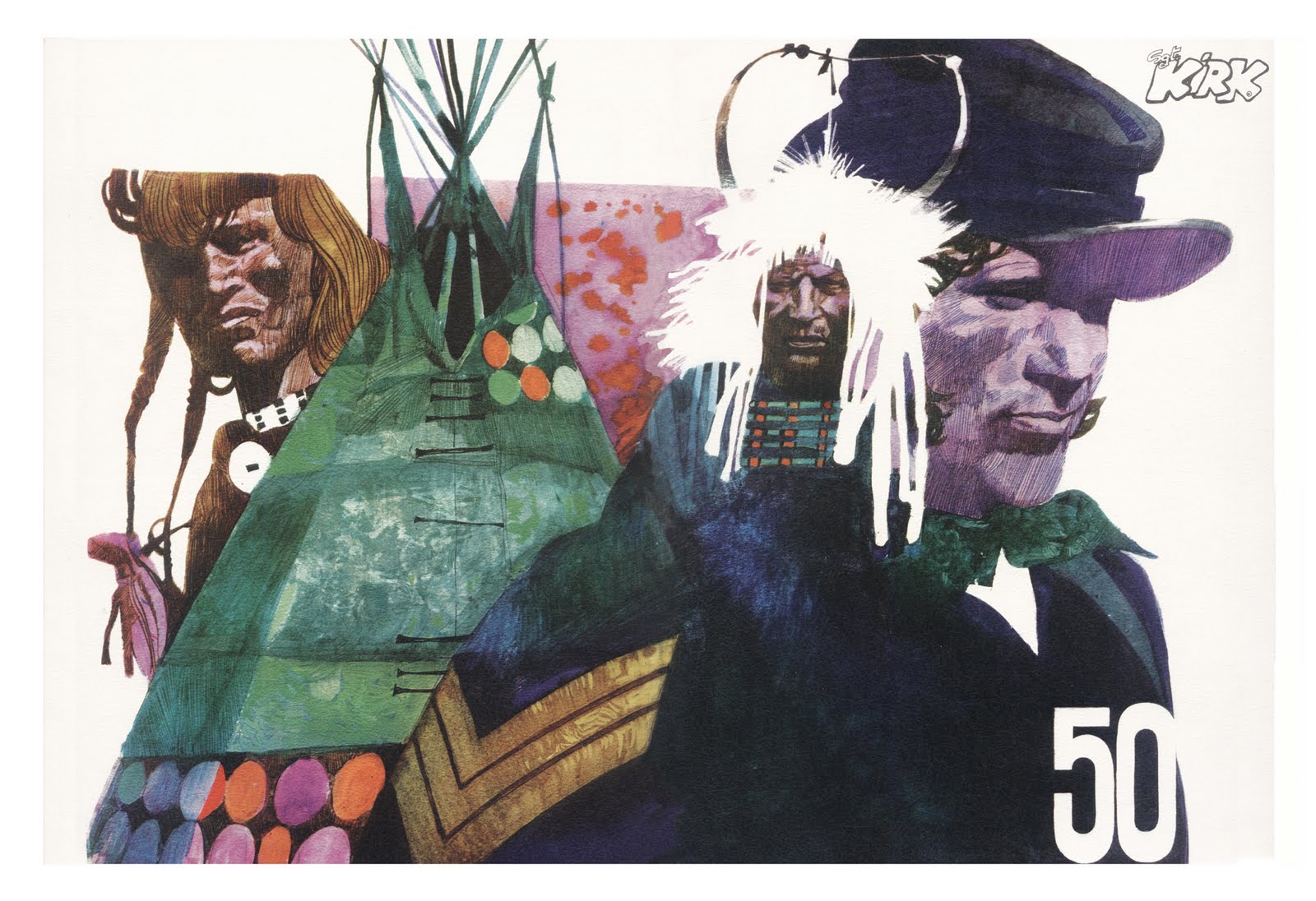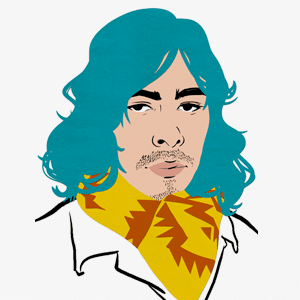 Taylor is the Managing Editor of Notes on Design. Taylor is a graphic designer, illustrator, and Design Lead at Weirdsleep.